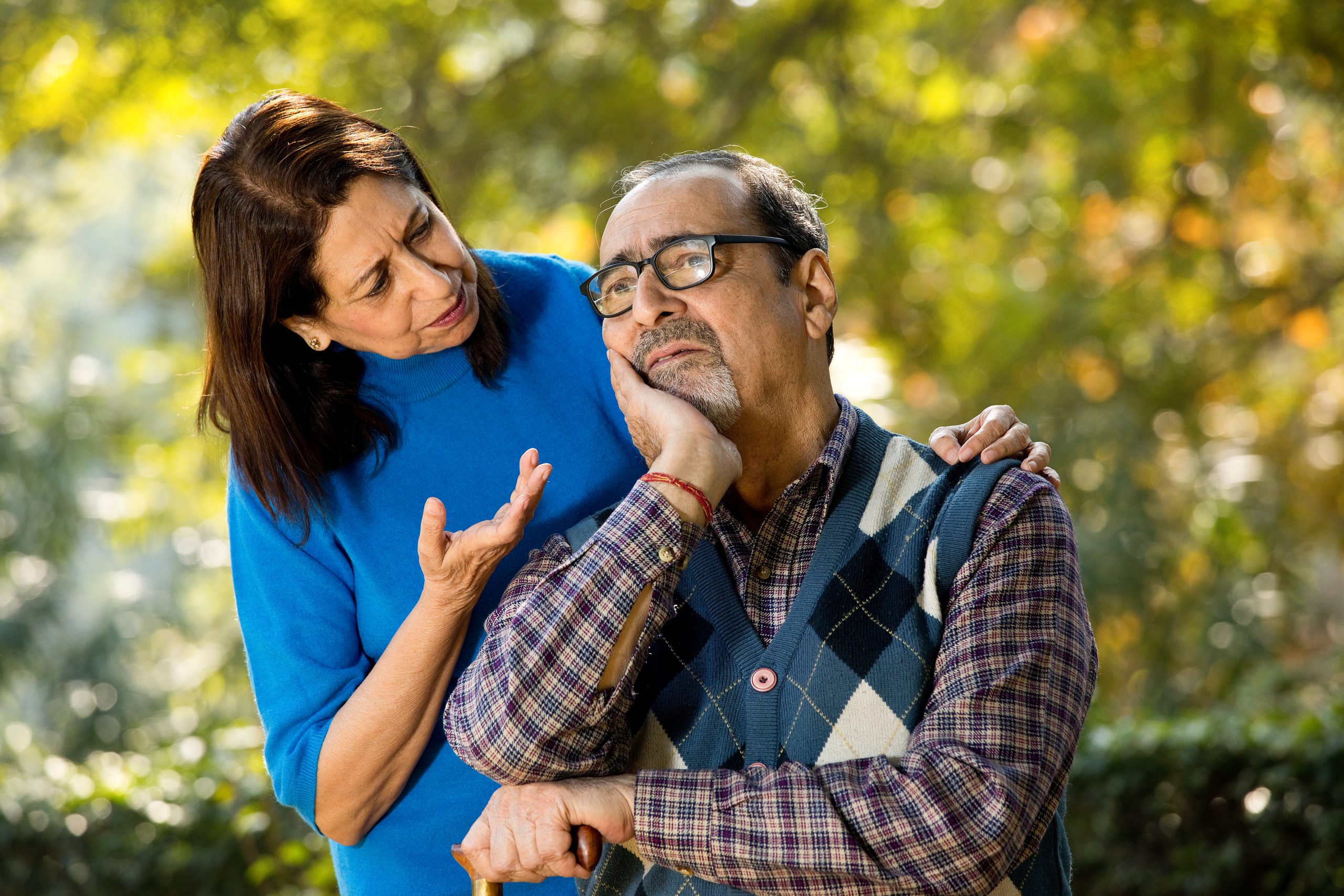 How to recognise the signs of stress: useful insights for seniors curated by one of the premium retirement homes for NRIs
November 10, 2022
Categories : Premium retirement homes for NRIs | Retirement home cost for NRIs
As you age, it becomes increasingly important to manage your stress levels. This is because stress can have a negative impact on your overall well-being. Chronic stress has been linked with a wide range of health problems, such as gastrointestinal issues, sleep disorders, headaches and migraines, heart problems, such as a racing heart, high blood pressure, and depression. As one of the premium retirement homes for NRIs, we share with you some useful insights on stress and how to recognise signs of stress:
Signs of stress:
Changes in your eating pattern: It is no secret that your eating habits can have a profound effect on your weight. Whether you are overeating or undereating, the result is often an unwanted change in your waistline. Sometimes, changes in eating habits can be traced to psychological factors such as stress or anxiety. When you are under pressure, you may turn to food for comfort, leading to overeating and weight gain. Alternatively, you may lose your appetite due to the mental turmoil you are experiencing. Either way, the result is often an unhealthy change in your weight.
Physical pain: When you are under stress, hormones such as adrenaline and cortisol are released. This can cause an increase in blood pressure, heart rate, and respiration as well as a decrease in your digestive function. All these changes can lead to physical pain, such as intestinal or bowel issues, headaches or migraines, and muscle aches.
Changes in sleep pattern: Stress can cause muscle tension that makes it difficult to relax and fall asleep. Additionally, stress can lead to psychological issues such as anxiety and depression that can also impact sleep. If you are struggling to get good sleep, it may be a sign that your body is under stress.
Frequent sickness: Chronic stress can weaken your immune system, making you more susceptible to illnesses. If you are constantly worrying about something in your life or caring for a loved one with a chronic illness, it is important to find ways to manage your stress. Exercise, meditation, and spending time in nature are all great ways to reduce stress levels and improve your overall health.
Excessive sweating: When your body experiences extreme stress, the body's temperature rises and as a result sweat glands start working to cool your body down.
Heart palpitations: If your heart rate is above 100 bpm without any physical exertion, it is likely that your body is under some level of stress. Usually, the resting heart rate of 60 to 80 beats per minute (BPM) is considered to be in the normal range.
How to handle stress?
Here we discuss some useful tips to cope with stress:
Setting realistic goals and expectations
Maintaining a healthy diet
Meditating
Doing yoga
Exercising regularly
Journaling, reading, listening to music, or doing activities that you love
Getting enough sleep
Avoiding excessive alcohol
Connecting with like-minded people
Taking a vacation
Bonding with your pet
Practising deep breathing
Joining a walking group
Connecting with old colleagues and family members
Joining a local library
Volunteering at a local charity
Note: Stress is one of the key contributing factors to depression. If you are struggling with depression, know that you are not alone and that there is help available. Do not hesitate to reach out to your doctor.
Are you looking for premium retirement homes for NRIs?
Retirement comes after decades of hard work. And, that is why our premium retirement home for NRIs in Bangalore is designed to help you lead an enriching and spirited lifestyle. Spread over 2.09 acres of land, our retirement home will have 1 BHK, 2 BHK, and 3 BHK homes in different size configurations. The community will have all the modern amenities that will allow you to live a life of comfort and luxury. The business centre, clubhouse, bistro, restaurant, outdoor deck, and multi-purpose hall are just a few of the many amenities that our community will have. To own an apartment in this premium community, call us at +91 8884555554 or book a virtual tour.
About Post Author
Relavent tags : Premium retirement homes for NRIs | Retirement home cost for NRIs