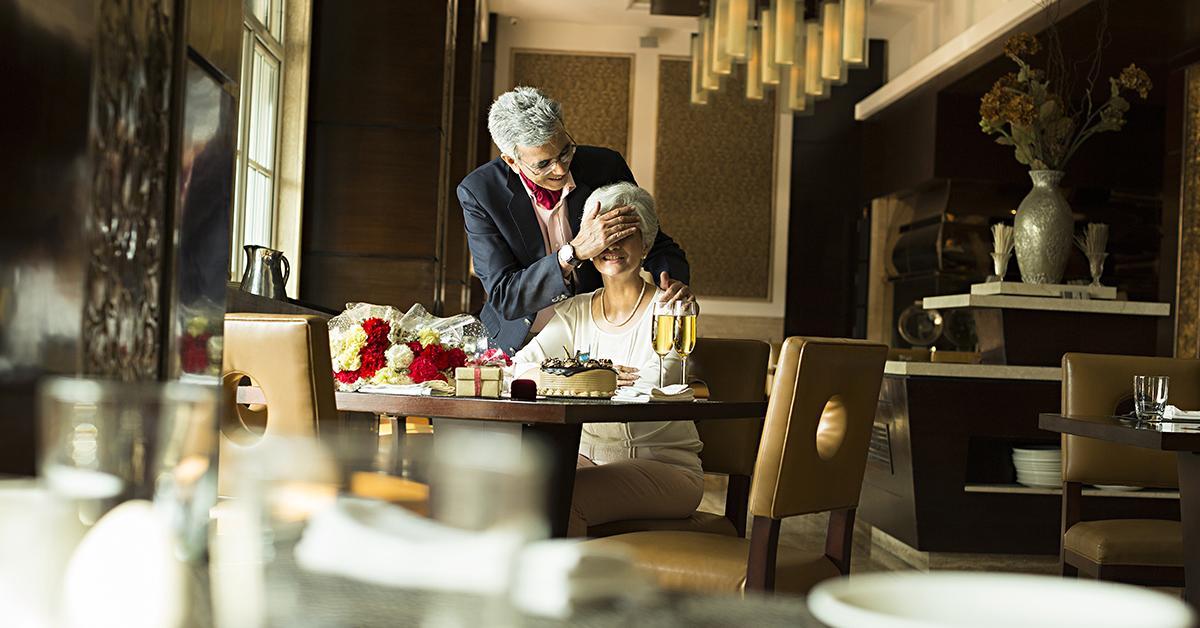 Amenities to Expect in luxury retirement communities
April 27, 2023
Categories : Retirement Community
Luxury retirement homes in India provide resort-style amenities, attractive settings, and spacious floor plans to help seniors find comfort and happiness. They offer plush, well-designed and modern interiors with fine decor and fittings. In addition, these retirement communities have well-maintained gardens, lawns, and community halls where individuals with similar interests can socialise and lead an engaging lifestyle.
Positive ageing and luxury retirement homes in India
Positive ageing is a key focus of luxury retirement homes. They recognise the importance of maintaining physical, mental, and emotional well-being in later years. By focusing on holistic wellness, luxury retirement homes in India provide a supportive, comfortable, and engaging environment for seniors to enjoy their golden years with peace of mind. 
As one of the best luxury retirement communities in India, we share with you some of the amenities that you can expect in our retirement homes.
1. Dining facilities:  In our luxury retirement homes, we have the privilege of housing some of the best chefs in the industry who are well trained to cater to the unique dietary needs and preferences of our residents. They whip up healthy and nutritious meals for our residents. The meals are served warm and fresh every day at regular intervals. The menu is frequently changed to avoid monotony in regular meals.  The in-house dining facilities also provide a delightful setting for residents to savour diverse cuisines with others. Seniors can also order food to be delivered directly to their doorsteps.
2. Fitness and wellness centres: A regular exercise routine is important for promoting healthy ageing. Our retirement communities have gyms, indoor sports facilities, and outdoor sports arenas for seniors. Qualified trainers are available to assist them in following an active fitness regime. Also, we have trained nutritionists who provide counselling on diet and wellness to seniors.
3. Open theatre and library access: Our retirement communities offer open theatres and movie screening facilities for entertainment. Residents also have access to libraries which have cosy interiors and are furnished with fine-quality furniture.
4. Social activities: Our luxury retirement communities have open spaces and community halls where residents can enjoy an array of activities. These spaces are perfect for socialising with like-minded people. Our retirement homes often organise different workshops and community gatherings, such as fetes, picnics, and parties, where residents can enjoy a fun-filled day with many activities to choose from. These events are a great opportunity to meet new people, learn new skills, and have a good time.
5. Senior-friendly home features: Our luxury retirement communities provide modern features that enhance accessibility for seniors. These features include modern interiors with ergonomic design, elevators, buggy facilities for in-campus transportation, and handrails to help with mobility. All these features make life easier for seniors.
6. Housekeeping: Our luxury retirement communities offer housekeeping facilities to residents. There are on-site staff members to take care of daily chores such as cleaning, gardening, electrical and plumbing maintenance, and laundry. 
7. Concierge services: Our retirement communities offer concierge services that assist residents with various tasks such as booking restaurant reservations, scheduling spa treatments, suggesting places to visit, and arranging transportation. 
8. Preventive health care: Our senior living communities in India have formed partnerships with nearby hospitals to ensure continuous care around the clock. Comprehensive geriatric assessments and supportive care are provided, along with emergency services that include 24X7 ambulance access, on-call physicians, and established emergency protocols.
Looking for luxury retirement homes in India?
Explore our luxury retirement communities in India where residents have access to a broad range of high-end amenities, endless opportunities, and a vibrant social network that encourage new adventures every day. To know more about our retirement communities, call us at +918884555554.
Relavent tags : Best luxury retirement communities | Luxury retirement homes in India