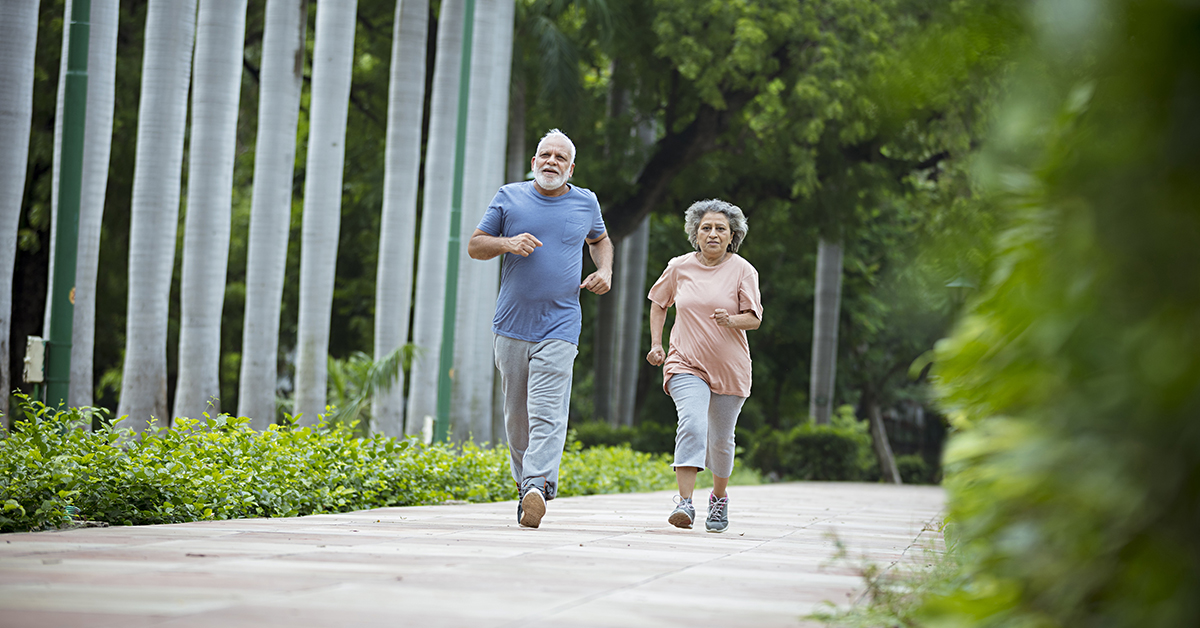 Benefits of Fitness Trackers for Seniors
July 17, 2021
Categories : Senior Health Tips
Fitness trackers are not just for the young. Many senior  are turning to fitness trackers to stay healthy and active. Fitness trackers help seniors keep a tab on their daily fitness goals and stay on track. As one of the leading retirement homes in Bangalore, we have curated some of the benefits of fitness trackers for seniors: 
Personal accountability:

Using fitness trackers can motivate you to get moving. You get to monitor your progress against your greatest competitor – yourself! Self-tracking can not only make you stick to your workout routine, but also follow a healthy diet and sleep better. Daily notifications encourage you to increase your fitness goals. Remaining physically fit can have long-lasting effects on health and wellness — this includes helping seniors to remain independent for longer.

Tailor your fitness goals:

Fitness trackers allow you to set daily goals as per your personal preferences and mobility. The goal could be training yourself for a half marathon or doing 30 minutes of cardio every day.

Creating your own fitness plans and routines specific to your goals help you stay motivated in the long run. The best way to make the most of your fitness tracker is to set a realistic goal at first and gradually increase the goals. 

Sleep monitoring:

Seniors need 7-8 hours of sleep each night to feel rested and refreshed. But many seniors often struggle for good sleep. A fitness tracker can help you know exactly how well you are sleeping. Many fitness trackers monitor your sleep and can let you know how much time you spent in deep sleep and how many times you woke up at night. The information provided by the fitness trackers will help you know whether you need to improve your sleep hygiene or not. 

Group encouragement:

Many fitness trackers allow you to compete with your friends and family. Knowing that someone is tracking your performance and even competing against you can help you stay motivated. You can create weekly competitions with your friends and family members and enjoy the healthy spirit of competition while staying active. 

Different workout ideas:

Many fitness trackers are connected to an app where you can find personalised workouts or personal trainers. Doing different workouts every now and then can prevent your exercise routine from getting monotonous.




At our retirement communities in Bangalore,  residents are encouraged to stay physically active. We have a clubhouse with facilities for indoor games and a senior-friendly gym. There are group yoga and aerobics classes that help our residents to stay fit. These also present our residents with a great opportunity  to build meaningful friendships with those who are dedicated to their health. To find out the average monthly cost of staying in one of our retirement homes, call us at +91 8884555554.