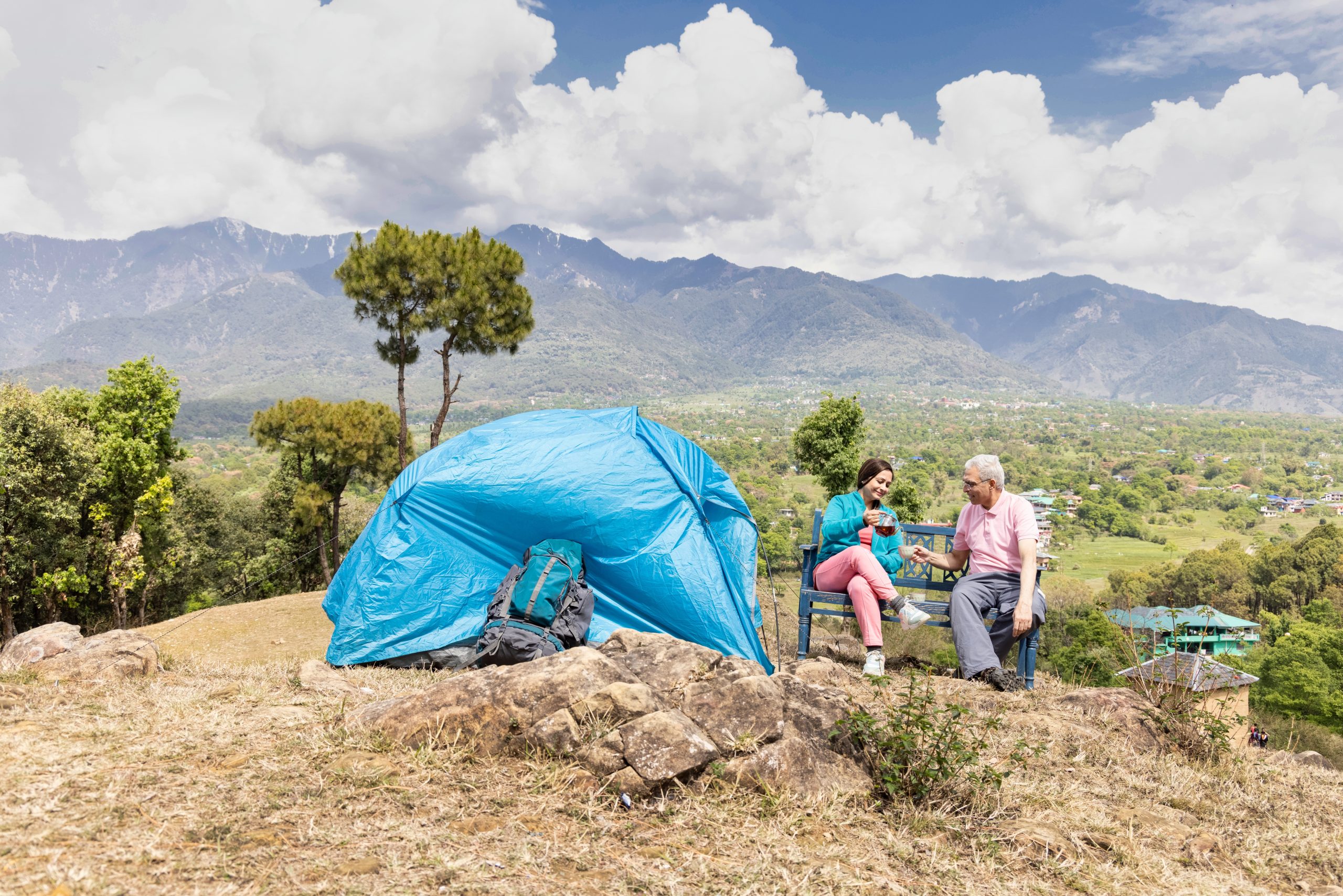 Best travel destinations in India for seniors who love adventure : check the list by one of the leading senior living communities in Bangalore
May 27, 2023
Categories : Senior Living Guide
Travelling opens up a world of possibilities and discoveries. It provides an opportunity to embrace new cultures, savour delicious cuisines, marvel at breathtaking landscapes, and connect with people from diverse backgrounds. Every journey taken is a chance to create cherished memories and expand one's perspective on life. For seniors who love to travel, there is no shortage of destinations to explore and experiences to savour. From vibrant cities to serene natural wonders, India offers an abundance of treasures waiting to be discovered. As one of the leading senior living communities in Bangalore, we share with you some of the destinations that offer a perfect blend of adventure, nature, and cultural experiences:
1. Kerala: Kerala is a destination that promises unforgettable memories, rejuvenation, and a sense of wonderment for seniors seeking a truly extraordinary experience. Kerala boasts stunning hill stations such as Munnar, Wayanad, and Thekkady where you can embark on scenic treks. Also, Kerala's backwaters are a must-visit attraction. You can embark on a houseboat or canoe journey, traversing the serene canals and witnessing the breathtaking beauty of the surrounding landscapes. Also, Kerala is home to several wildlife sanctuaries and national parks that offer thrilling encounters with nature. Periyar Wildlife Sanctuary is a popular choice, where you can take part in exciting activities such as jungle safaris, bird watching, and guided trekking. Spotting elephants, tigers, and other wildlife species in their natural habitat will surely ignite your adventurous spirit.
2. Rajasthan: As a senior who loves adventure, Jaisalmer in Rajasthan is the perfect destination to indulge in thrilling outdoor activities. Explore the mystic sand dunes and immerse yourself in a truly unforgettable adventure. Jaisalmer offers a wide range of outdoor activities that will awaken your spirit of adventure. Take a thrilling desert safari and experience the exhilaration of riding through the golden sand dunes. Whether you choose a camel safari or a thrilling off-road dune bashing experience, the vast desert landscape will leave you in awe. For those seeking a unique and breathtaking experience, hot air ballooning over the desert is also a must-try.
3. Goa: Island hopping in Goa offers a perfect blend of adventure, relaxation, and cultural immersion. Escape the bustling city noise and the crowds of tourists by venturing to the secluded islands of Goa. These hidden gems are often the most beautiful parts of the state. Accessible through multiple ferry rides, these islands welcome you with their charming Portuguese-style houses, lush vegetation, and a serene atmosphere. For adventure-loving seniors, dolphin sighting in Goa is an incredible and offbeat activity that should not be missed. It is a hidden gem that many people are unaware of or tend to overlook.
4. Karnataka: Coorg, nestled in the beautiful state of Karnataka, is a destination that offers adventurous experiences for seniors seeking thrill and excitement. Coorg is home to the Nagarhole National Park and the Dubare Elephant Camp, providing opportunities for wildlife enthusiasts to indulge in thrilling safaris and encounters with magnificent animals. You can embark on a jeep safari or a boat ride along the river, spotting wildlife such as elephants, deer, and various bird species. Coorg is surrounded by lush green hills and scenic landscapes, making it an ideal destination for seniors who are trekking enthusiasts.
You can also explore Dandeli, an idyllic village in Karnataka. You can explore the Dandeli Wildlife Reserve. One of the main highlights of Dandeli is its reputation as one of India's top white water rafting destinations. You can enjoy an exhilarating ride while navigating through the gushing rapids of the River Kali.
Looking for senior citizen homes in Bangalore? 
Explore our senior living communities in Bangalore. Our carefully designed retirement communities offer a safe and secure environment, allowing you to indulge in your travel desires without any concerns. To know more about our senior living communities, call us at  +91 8884555554.  
Relavent tags : Best retirement homes in Bangalore | best senior living communities