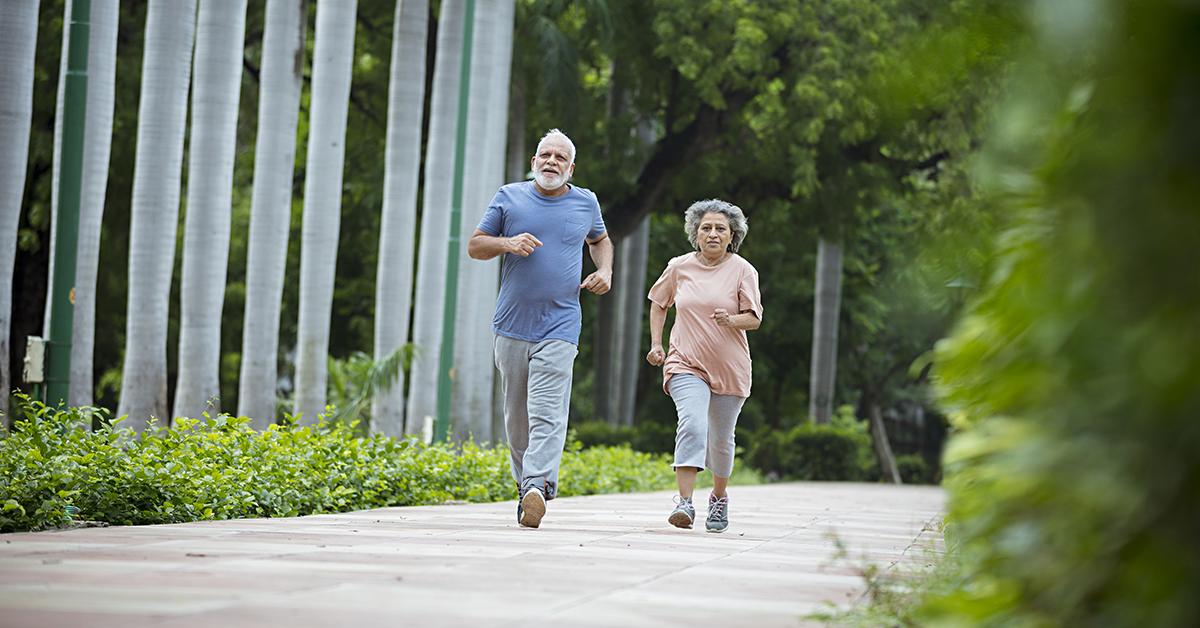 Break the Sedentary Cycle: Tips from one of the Best Retirement Homes in Bangalore
December 15, 2020
Categories : Senior Health Tips
Regardless of age, sedentary lifestyle and physical inactivity are associated with numerous health risks. However, people over the age of 60 face unique challenges they lead a sedentary life. It not only affects their physical health but also their emotional wellbeing. As one of the best retirement homes in Bangalore, we believe in the benefits of happy and active living, at a pace our residents desire.
If you are living a sedentary lifestyle, here are a few simple things you can do to enjoy an active and fulfilling retired life:
Start with regular walks:
One of the best ways to get yourself moving and stay physically active is to go for morning and evening walks. Being easy on the joints, walking helps you maintain a healthy weight and improves blood circulation. You can start with 15-minute walks, once in the morning and once at night. Our retirement homes in Bangalore have rubberised jogging paths to prevent falls and to support the knees. The walking and jogging paths are well-lit so that residents can walk at any time of the day.
Join a senior-friendly gym:
If you wish to be a bit more active, join a senior-friendly gym. With easy access to different equipment, you can try various age-appropriate exercise routines. You can also workout with a friend who can keep you motivated to stick to the gym routine. Our premium retirement community living facility in Bangalore has a gym powered with state-of-the-art cardiovascular and strength-training equipment for seniors.
Reduce time spent sitting:
The best way to break the sedentary lifestyle is to avoid sitting for long hours. While watching TV, you can do stretching exercises during commercial breaks. Move around the house while talking over the phone or do light household chores while standing.
Start yoga and swimming:
Yoga and swimming are ideal exercises for seniors. Without putting too much stress on joints, they help seniors gain flexibility. The best part about doing yoga is that it doesn't leave one exhausted. At our premium senior living facility in Bangalore, we have aerobics and a yoga deck to help seniors relax and enjoy their workout sessions.
Join a sports club:
Our retirement homes have facilities for indoor and outdoor games like table tennis, billiards, and other games. The idea behind these is to ensure that our residents lead an active lifestyle.
Relavent tags : Best retirement homes in Bangalore