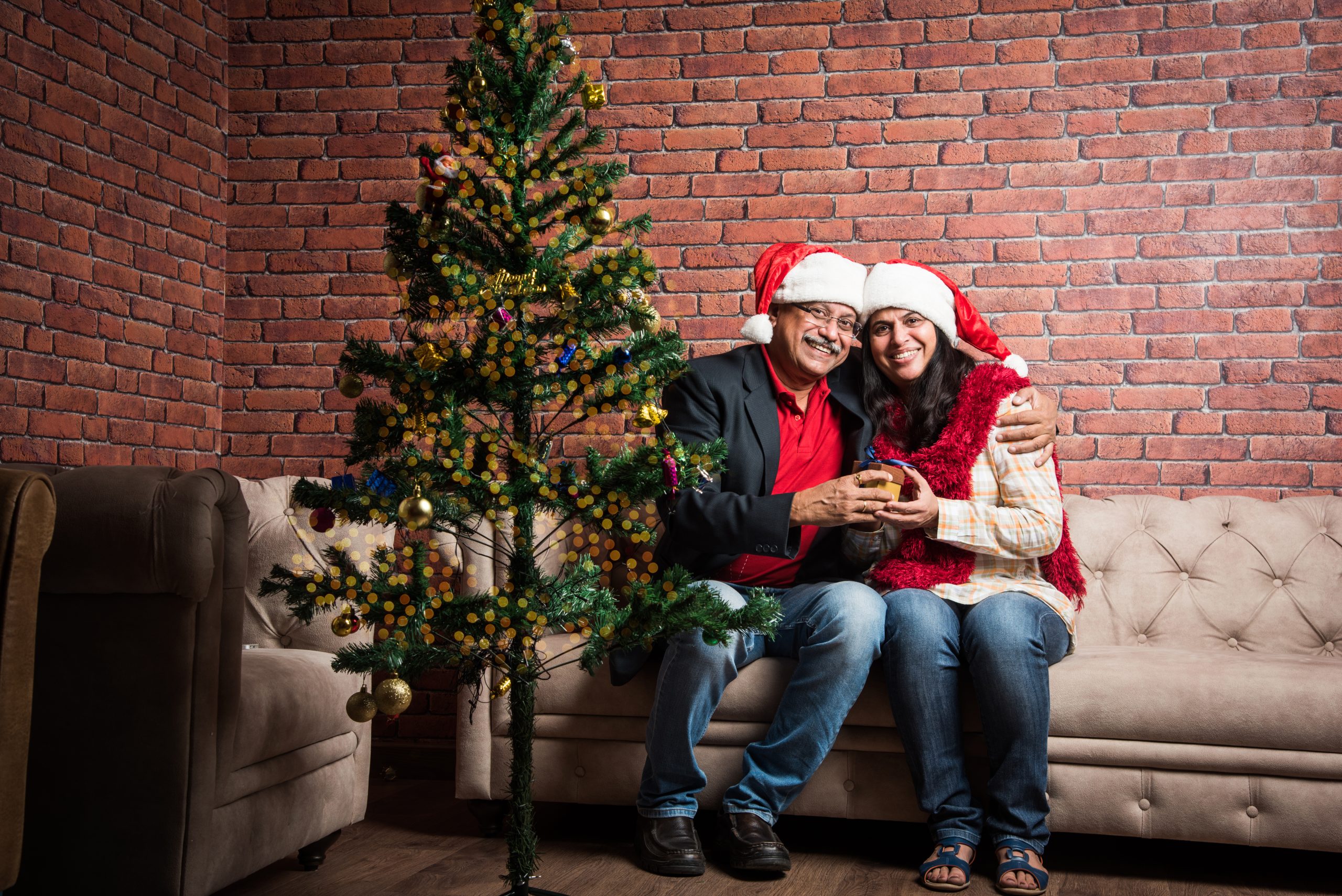 How to spread holiday cheer in your neighbourhood?
December 4, 2022
Categories : Ageing Tips | Positive Ageing
The holiday season is a time for giving and there are plenty of ways to get into the spirit of giving without overspending. You can start by doing something nice for someone else, such as making a holiday dessert for your neighbour or volunteering at a local charity.
As one of the leading senior living projects that promote positive ageing, we share with you some tips on spreading holiday cheer in your neighbourhood:
1. Donate your old clothes:
When cleaning your closet if you find clothes that you no longer wear, donate them to a local charity. There are many organisations that accept used clothing to help people in need.
2. Decorate the neighbourhood:
Lanterns, diyas, flower decorations, and papercraft are some of the simple yet awe-inspiring ways to deck up your neighbourhood during the festive season. Your community may have some guidelines on how to decorate. Before you begin to decorate, ensure that you follow all the guidelines.
 3. Handwrite a letter:
There is something about the personal touch of a handwritten note that makes it feel so much more special than a generic mass-produced card. This holiday season, take the time to sit down and write a letter to someone you care about. This does not have to be anything fancy – just a few words expressing your appreciation for them. They will be sure to appreciate the thoughtfulness, and you will be glad you took the time to connect with them in a more personal way.
4. Gift movie tickets to your neighbours:
One way to spread holiday cheer is to buy movie tickets for movie buffs in your neighbourhood, especially if there is a new and interesting movie to catch up on. It is a small gesture but can show that you made an effort to make them happy.
5. Host a holiday gathering:
One of the best things about the holidays is getting together with friends and family to celebrate. If you are looking for a fun way to spread some holiday cheer, why not throw a party? There are plenty of ways to make your party festive, from decorating your home to serving seasonal foods. You can also ask your guests to bring their favourite holiday dish to share.
6. Greet everyone you meet:
One simple way to spread holiday cheer is to say a jolly "Happy Holidays" to cashiers and waiters at local shops and restaurants.
7. Distribute friendly notes:
A simple message can brighten the day of someone and it is a nice way to show that you care. You can leave the note anonymously or you can sign your name. Either way, your kindness will be appreciated. If you are not sure what to say, try expressing gratitude for something your neighbours have done. For example, you might write "Thank you for being such a good neighbour" or "I am lucky to have a neighbour like you."
Searching for senior living projects that promote positive ageing?
Explore our senior living projects as we promote positive ageing. Our on-site staff takes care of maintenance, laundry, housekeeping, and daily meals so that you have the time to focus on your well-being. Our senior living projects have a clubhouse, a senior-friendly gym, and well-maintained jogging paths. Moreover, you can be part of a wide range of activities such as yoga sessions, hobby classes, day trips, dance classes, and walking tours. To know more, call us at +91 8884555554.
Relavent tags : Positive ageing | Senior living projects