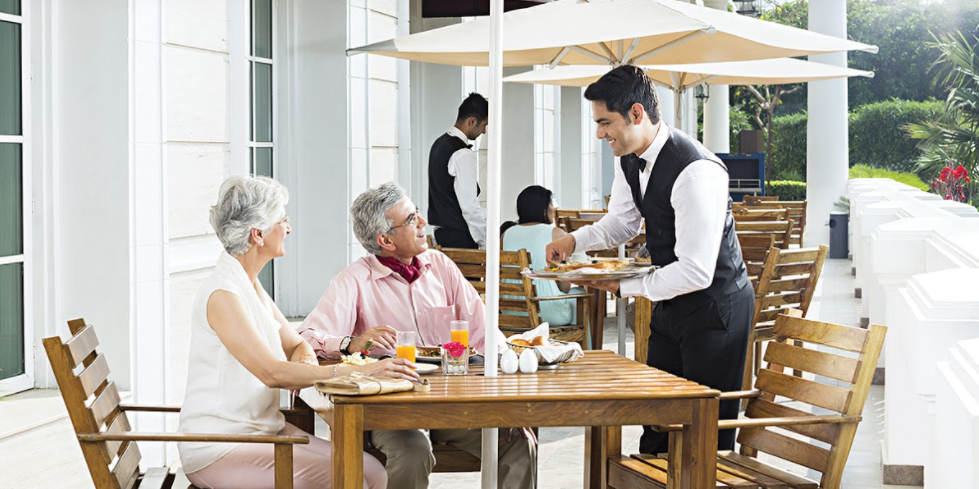 Healthy Snacking Tips for Seniors by One of the Leading Senior Living Homes in Bangalore
July 9, 2021
Categories : Senior Health Tips
As you age, your body must get the right nutrients to help you stay active and independent. Choosing healthier snacks over processed snacks is an important part of fulfilling your daily requirements of nutrients. Healthy snacks such as seeds, nuts, and fruits provide vitamins, minerals, and fibre, without adding too many calories, sugar, saturated fat, or salt to your diet.

However, if you are struggling with finding the right kind of healthy snacks, check this useful read. As one of the leading senior living homes in Bangalore, we have curated a few healthy snacking tips for the elderly:

Munch on seeds:

Flaxseeds, chia seeds, sesame seeds, sunflower seeds, and pumpkin seeds are all healthy alternatives to greasy chips. Great sources of fibre, these seeds are loaded with heart-healthy mono and poly-unsaturated fats, healthy vitamins, minerals, and antioxidants. Also, they taste great and are ideal for satisfying your salt cravings in the evenings.

Satisfy sweet cravings with fruits:

Many people after having their meals long for something sweet. To live a healthy lifestyle, you don't have to deny your sweet cravings. Substitute processed candies and chocolates and start getting your daily dose of sweet snacks from fresh fruits and dried nuts. Fruits such as apples, dates, fresh figs, pears, and pineapple are naturally sweet. Dried fruits such as blueberries, cranberries, cherries, and peaches make for great take-along sweet goodies. 

Having a filling and healthy evening snack:

An evening snack does not have to be unhealthy. An avocado or an egg toast is a great evening snack. You can also have raw or steamed vegetable sticks such as carrots, beetroot, broccoli with flavoured hummus or yoghurt dip.  

Power up your mornings and evenings with smoothies: Blend your favourite fruits with yoghurt and your healthy snack is ready. Smoothies are an easy way to incorporate nutrient-rich fruit and protein-filled yoghurt and milk into your daily diet. 


Senior living in Bangalore and healthy meals 

At our

senior living homes in Bangalore

, we prioritise the health of our residents. It is for this reason we have a team of nutritionists who work on the menu to ensure that the nutritional needs of residents are met. At senior living homes in Bangalore, daily meals are delicious and nutritious. To know more about the services that we offer at our senior living homes, call us at +91 8884555554.
Relavent tags : senior living homes in Bangalore | Senior living in Bangalore