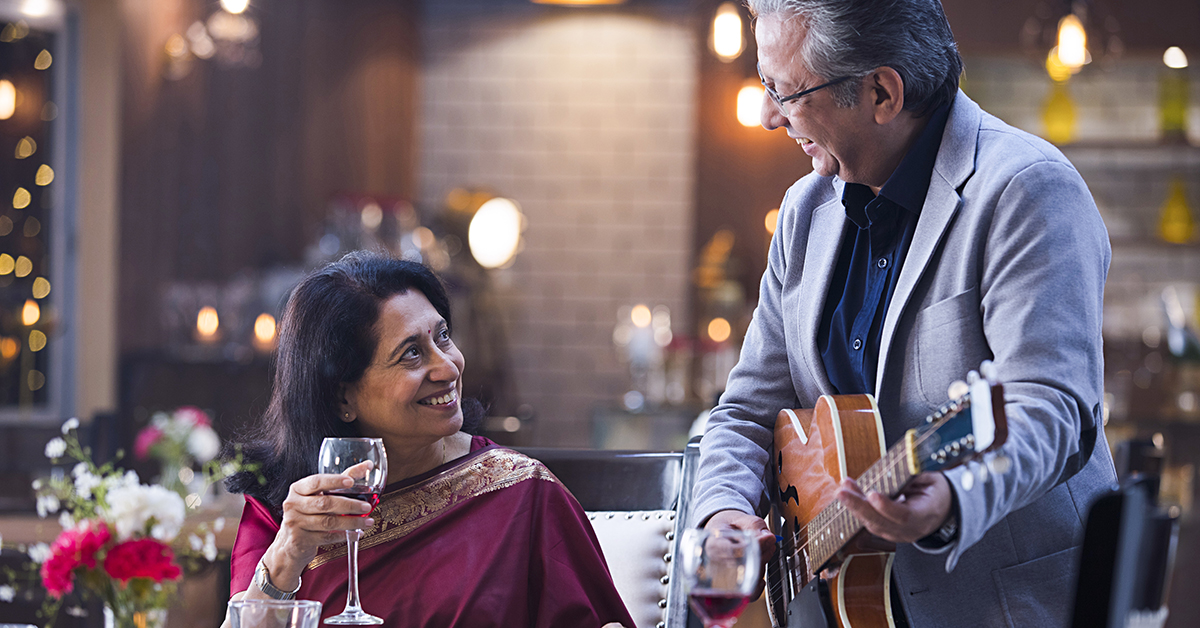 How Can Music Benefit Seniors Living in Retirement Homes in India?
January 15, 2021
Categories : Senior Health Tips
Music has a powerful impact on how we feel. Have you ever wondered why certain peppy numbers make you feel happy? Or why certain songs and tunes evoke happy memories and provide comfort in stressful times? For years, people have benefitted from the healing powers of music and elderly people are no exception. Music can help seniors cope with age-related problems like stress, anxiety, and depression.
As one of the best retirement homes in India, we discuss how music can benefit seniors:
Reduces stress:
Listening to music can help seniors deal with stress and anxiety in a better way. Soothing music can have a calming effect on people as it takes one's mind off things. Music helps people stay calm and focused. Upbeat music gives the day an energetic start. Various studies suggest that music has major effects on health, ranging from cognitive function to cardiovascular health. Being one of the best rated senior living communities in India, we organise music concerts from time to time.
Improves memory:
Music often evokes memories; this keeps the brain sharp and active. Learning vocal music or learning to play a musical instrument is good for the brain as they can ward off age-related cognitive decline.
Increases social activity:
There is no doubt that music brings people together. At our senior living communities in India, we host music classes for our resident. During these sessions, seniors learn about the nuances of music and also get to connect with others. Besides learning something new, music helps in alleviating feelings of loneliness and isolation.
Encourages exercise:
Listening to music while exercising not only kills boredom, but it also makes seniors exercise more efficiently. Music can be highly motivating when seniors are walking, dancing, and working out in the gym.
Interesting Read – Take a Look at These Interesting Entertainment Ideas for Seniors
Relavent tags : Seniors Living in Retirement Homes in India