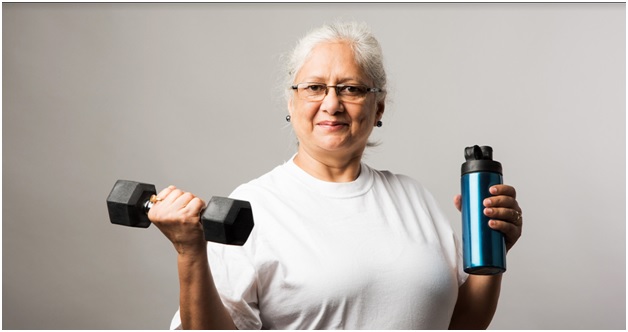 How Can Seniors Stay Healthy During Cold and Flu Season? Useful Insights by Senior Citizen Homes in Chennai
July 24, 2022
Categories : Senior Health Tips
If you are a senior, the cold and flu season can be a particularly dangerous time of the year. Even mild cold and flu can lead to pneumonia. Not just that, cold and flu can make chronic conditions such as respiratory illness, diabetes, or asthma worse. However, there are numerous ways to reduce the chances of falling sick or reduce the severity of the condition. Here are a few tips for you to stay healthy during cold and flu season:
Follow a daily exercise regimen:
Physical activity may help flush bacteria out of the lungs and airways. According to a study, exercising for an hour or less is enough to get immune-boosting benefits.

Eat a balanced diet:
According to a study, foods that are rich in vitamins can boost immunity during the flu and cold season.
Get a variety of minerals and vitamins: Eating colourful vegetables and fruits will supply your body with essential vitamins and nutrients to strengthen your immune system. It has been found that eating foods rich in Vitamin C during the cold and flu season can boost immunity.
Eat lean proteins: Lean proteins are rich in zinc and produce white blood cells to fight against infections. Good sources of zinc include legumes, shellfish, and pumpkin seeds.
Avoid processed foods: Eating highly processed food can lead to increased stress levels and inflammation in your body. Processed food also prevents the immune system from functioning at its best.

 Avoid touching your face:
Your hands come into contact with all sorts of germs and bacteria throughout the day, and when you touch your face, you provide a direct pathway for those germs to enter your body. Avoid touching your eyes, nose, and mouth – as these are the most vulnerable entry points for viruses.
Wash your hands regularly:
Washing your hands with soap and water is one of the effective ways to kill viruses. Flu viruses can spread through air when an infected person coughs or sneezes, but they can also live on surfaces such as door handles, keyboards, and phones. Wash your hands especially before touching your face, eating, and after using the toilet.  Use alcohol-based hand sanitisers when soap and water are not available.
Get plenty of rest:


When you are well-rested, the body is better prepared to fight off infections. Sleep can reduce your stress levels and can strengthen your immunity. Aim for at least 8 hours of sleep each night. Try some relaxation techniques such as yoga or meditation before bedtime for a good night's sleep. If you are struggling with sleep, here is a useful read to get better sleep at night.
Disinfect high-contact surfaces regularly:
The cold and flu viruses can land on surfaces. It is possible for you to become infected if you touch those surfaces and then touch your nose, mouth, or eyes. Besides washing your hands, disinfecting surfaces can also reduce the risk of cold and viruses. Door handles, light switches, lift buttons, doorbells, and tables are some high contact surfaces that must be cleaned and disinfected at least once a day.
Are you looking for  senior citizen homes in Chennai that promote healthy living and positive ageing?
If you live in Chennai and are searching online with phrases such as  "retirement community near me" or "retirement flats near me", explore our retirement homes in Chennai. Our gated retirement communities have amazing senior-friendly amenities, including a senior-friendly gym, clubhouse, indoor games room, and library. There is on-site trained staff to take care of housekeeping, laundry, and daily meals. There are a host of social activities such as yoga, aerobics, music sessions, and movie screenings that promote camaraderie amongst residents.  To know more about our senior citizen homes in Chennai, call us at +91 8884555554.
Relavent tags : paid senior citizen homes in Chennai | Retirement community near me | Retirement flats near me