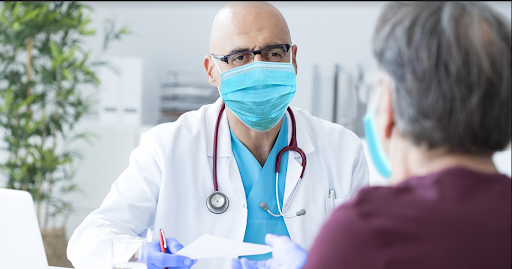 How to Make Lifestyle Changes Your Doctor Suggests?
December 10, 2021
Categories : Senior Health Tips
Following a healthy lifestyle is the key to living a healthy and a longer life. A Harvard study has found that following healthy habits such as eating a balanced diet, never smoking, exercising regularly, moderate alcohol consumption, and keeping a healthy weight can result in disease-free living. The study analysed more than 38,000 men for 28 years and 73,000 women for 34 years. The results showed that the women who practised four or five of the healthy habits lived an average of 34.4 more years free of chronic diseases such as diabetes and cardiovascular diseases, compared to women who adopted none of the healthy lifestyle changes. The study also found that men who adopted four or five of the healthy habits lived 31.1 years free of chronic disease. 
However, following a healthy lifestyle is often easier said than done. Finding the motivation every day to follow the healthy habits as recommended by your doctor can be tough. As one of the leading senior citizen homes, we share some practical strategies to help you make the lifestyle changes suggested by your doctor: 
1. Get involved in self-care: Self-care will encourage you to adopt healthy habits. For instance, if your doctor has recommended a new diet to control your blood glucose levels, seek help from a trained nutritionist who can help you with a customised diet plan that satisfies your taste buds and keeps you healthy. 

2. Take  small steps and be realistic about your goals: Making a lifestyle change can be challenging, especially when your doctor makes several recommendations. You must remember that lifestyle changes take time. So, make realistic plans and break them down into smaller yet achievable goals. Weekly goals or monthly goals are a great way to stay motivated. 
3. Be kind to yourself: In your journey towards a change, there will be occasional lapses such as a missed workout or a diet slip-up. While it is important to stick to a healthy lifestyle, it is also important to relax occasionally. If there are missteps, pick yourself from there and get back on track. 

4. Find fun ways to follow doctor's recommendations: Incorporating fun activities into your daily routine can help you stay on track with your health goals. For instance, if your doctor has advised you to spend more time on daily exercises, you can join a dance class or plan a virtual exercise routine with your family and friends. Pairing healthy behaviour with small treats can be effective.
Looking for a senior living community in India that supports overall well-being? 

As one of the leading senior citizen homes in India, we encourage our residents to lead a healthy lifestyle. Fitness is an integral part of our residents' lives. Apart from a fully equipped senior friendly gym we host different types of group activities like yoga classes, meditation programs and aerobics classes that make it easier for our residents to stay physically active. To know about the best retirement home plans, call us at +91 8884555554.
Relavent tags : Best retirement home plans | senior citizen homes