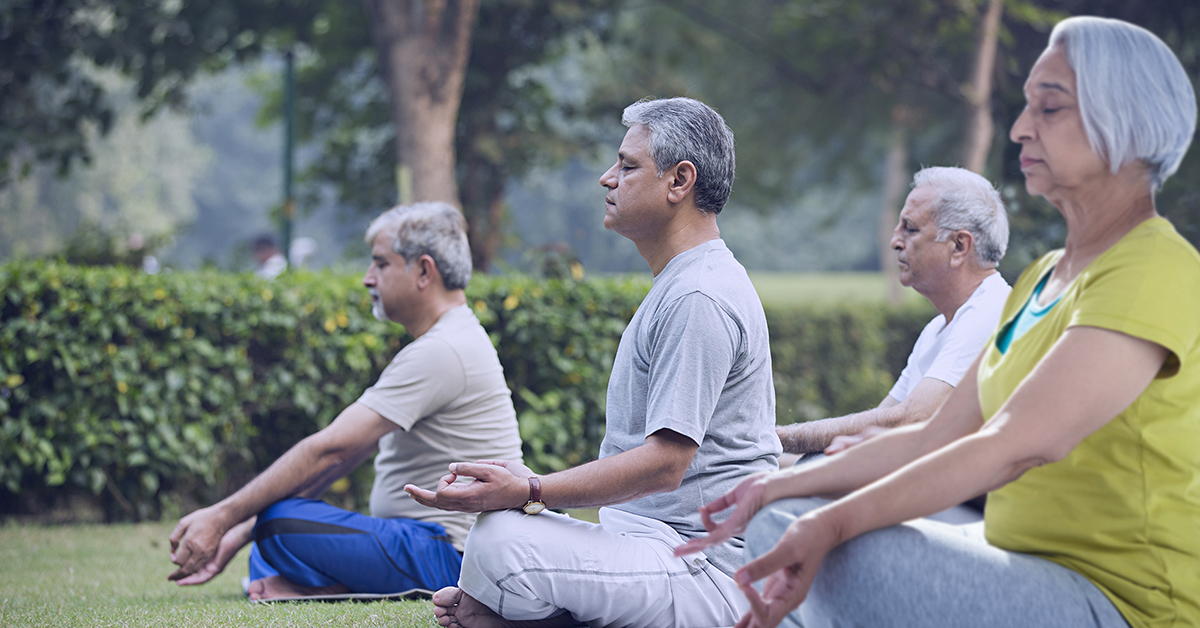 How to Manage Your Anxiety During Difficult Times?
June 3, 2021
Categories : Senior Health Tips
At some point in life, everyone has to deal with stressful situations when their heart beats faster than usual and palms get sweaty. Anxiety is a normal and often healthy emotion. Anxiety can cause physical symptoms as well as emotional discomfort. Difficult times such as a global pandemic can have far-reaching consequences on mental health and people may feel disproportionate levels of anxiety as circumstances may feel unpredictable. But there are ways to manage your anxiety. 

As operators of one of the leading senior living homes in Bangalore, we share a few tips with you to keep anxiety in check: 
Exercise regularly:

Not only does stress affect the brain, but it also has an impact on the body. When the body is healthy, so is the mind. Therefore, it is important to exercise daily. Exercises such as a brisk walk, yoga, aerobics, or swimming produce endorphins, feel-good chemicals, that help reduce the stress hormone and relieve symptoms of anxiety. To beat anxiety, try to get some exercise at least once a day.

Deep breathing:

Take a few deep breaths when encountered with a stressful situation. Deep breathing can lower stress and anxiety levels. It can be done pretty much anywhere and anytime you feel anxious. Often when people feel anxious, they experience muscle tension, increased heart rate, and other physical symptoms. Anxiety reduces oxygen levels in the blood that contributes to feelings of panic. Inhaling and exhaling air 5 to 6 times helps you calm down. There are many forms of breathing techniques that you will find in yoga, meditation, and mindfulness. Practise the ones that you are comfortable with.

Write:

Penning down what you are feeling is a simple way of working through anxious feelings. When you write down your concerns, it is a great stress-management tool. It helps to examine your thoughts, reduce anxiety and be more action oriented. If you are new to journaling, start by writing for 5 to 15 minutes. Write about whatever is on your mind. Writing down your worries helps you vent all your anxious thoughts onto the page. This will help you feel light, happy, and more relaxed. Using positive affirmations is a great way to implement the positive pattern in your way of thinking.