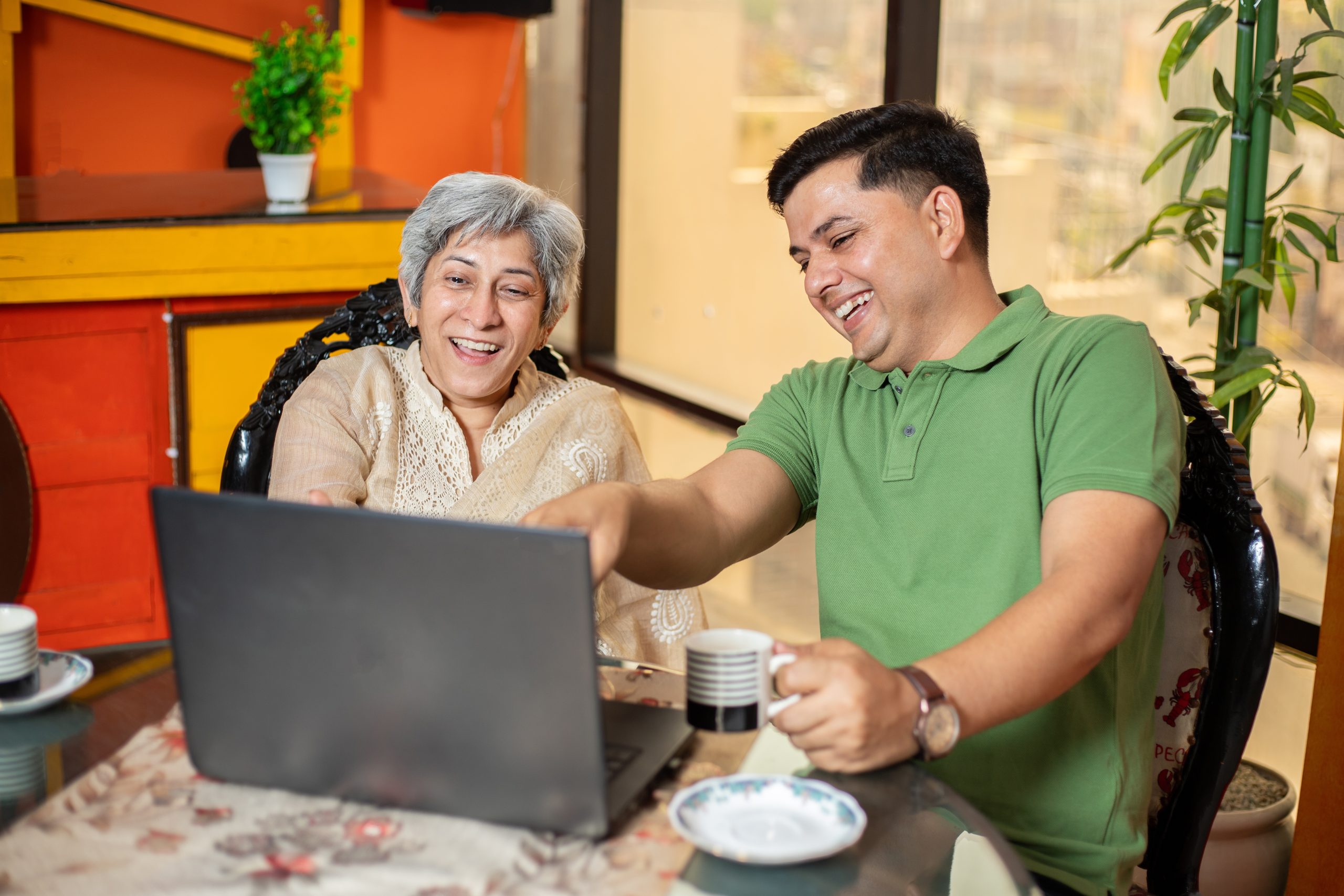 How to reconnect with your adult children? Read some useful insights by one of the premium retirement homes for NRIs
September 26, 2022
Categories : NRI Corner
When children are young, it is easy to spend time with them as you get to see them daily. However, when they move out and have their own life, both professional and personal, you do not get to see them at the dinner table as often as you want. For many parents, staying in touch with older children can be a bit difficult. If you are one such parent, here is an interesting read. As one of the premium retirement homes for NRIs, we share some useful insights on reconnecting with your adult children:
Communicate in whatever way they are comfortable:
Effective communication is the key to maintaining a healthy relationship and you have to know how to communicate with your children. For example, whilst you may prefer to pick up the phone and call your children, they may prefer to text or chat online. Try different modes of communication and see which combination works for you and your children. As per a study, parents who maintain positive relationships with their children typically communicate with them in three modes: phone calls, texting, and meeting in person.
Learn a skill together:
Learning a new skill together can be a great way to deepen your relationship with your adult children. It can help you get past old roles and experience something new as equals. This is a chance to broaden your horizons whilst enjoying quality time with your children.
Respect their adulthood and seek advice:
As a parent, it is important to recognise that your adult children have life experiences that can be useful to you in many different areas of your life. Whether you are facing financial problems, work-related issues, and family issues, it can be helpful to turn to your children for advice. This also shows maturity on your part, as you are demonstrating that the relationship has evolved. By sharing advice as friends and equals, you will create the friendly connection you want while also respecting their expertise.
Set dinner dates:
If you have more than one child, you probably see them all together at the same time for birthdays, festivals, holidays, or family get-togethers. However, it is important to make time for all of them individually. Schedule lunch or dinner dates where you meet your children on a one-on-one basis. These dates provide an opportunity for you to listen to what they have to say without the distraction of other family members. Also, individual dates help your child feel special and appreciated.
Go camping together:
A study found that camping can be a great way for families to bond and strengthen their relationships. One of the main reasons why camping is so beneficial is because it helps you spend quality time together with your children without any distractions such as Wi-Fi or social media.
Go for a concert together:
Rather than just buying them tickets to a concert, ask them if you can tag along. Taking an interest in the music that they like, demonstrates an open-mindedness that they will respect. Sharing those experiences can get conversations going beyond family issues.
Are you an NRI buying property in India? Check these premium retirement homes for NRIs
Our premium retirement home for NRIs in Bangalore is designed to international standards. It will have a clubhouse, business centre, restaurant, bistro, multi-purpose hall, outdoor deck and nutrition bar by the swimming pool, salon, and spa. To know more details about our premium retirement home for NRIs, book a virtual tour call us at +91 8884555554.
Relavent tags : NRI buying property in India | Premium retirement homes for NRIs