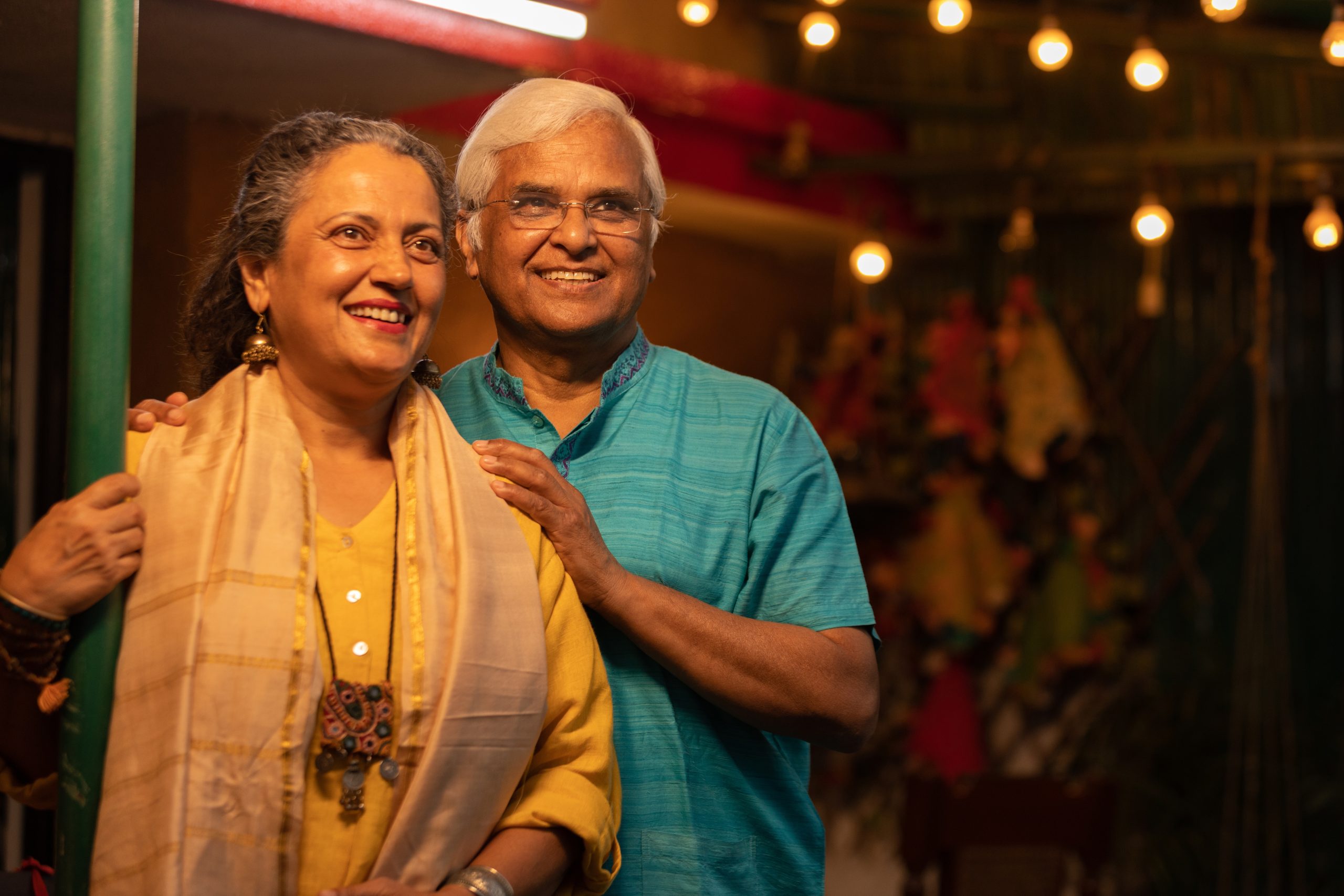 How can seniors create a serene home? Useful decor ideas by one of the leading premium retirement homes for NRIs
September 10, 2022
Categories : Ageing Tips | NRI Corner | Retirement Planning Tips
Your home is your refuge. It is where you feel safe and relaxed. As you grow older, a well-designed space can help promote a sense of serenity and peace.
As one of the leading premium retirement homes for NRIs, we share with you tips to transform your home into a serene sanctuary:
Choose a calming colour palette:
Bright colours are energising while muted colours are calming. To create a calming space, use white, off-white, grey, and beige. These colours give the house a clean and crisp vibe. If you want something vibrant and tranquil, go for muted shades of blue, green, pink, and yellow. They will lend the home a happy vibe.
Embrace natural lighting:
According to a study, sunlight exposure has been positively associated with better cognitive functioning. Sun-filled rooms can help you feel energised. To maximise the natural light in a room, opt for sheer curtains instead of heavy drapes. Remove furniture near the windows to allow uninterrupted sunlight to enter the room. Hang a mirror opposite a window to reflect the rays around the room.
Create a place for everything:
Organising should be about convenience so that you know where to find what you need. A good way to organise your home is to devote 15 to 20 minutes a day to get things in order. Use organisers, folders, and baskets to make sure everything has a place.
Surround yourself with things you love:
While it is important to declutter your house, it is also important to decorate your home with keepsakes that make you smile. This does not mean buying new things, you can update old things. For instance, if you have an upholstered sofa chair that you love, decorate it with a faux fur throw or cushion. This design trick will add both comfort and textural contrast to your existing furniture piece.
Decorate with natural elements:
By adding natural home decor to your space, you can mimic nature. Decorate empty corners with tall and sculptural houseplants. This will fill the void and add a great organic look to a room. Decorating your home with wooden furniture or bamboo sculptures is also a great way to create a rustic look.
Looking for premium retirement homes for NRIs?
Are you an NRI buying property in India? Explore our premium retirement home for NRIs in Bangalore. Our premium living spaces are designed to offer exquisite comfort. Our retirement home will have community spaces such as restaurants, bistros, business centres, and multi-purpose halls. Also, the community will have a world-class gym with state-of-the-art cardiovascular and strength-training equipment, a calm yoga deck, open-air swimming pool, and facilities for indoor and outdoor games. If you are looking for the premium retirement homes for NRIs, book a virtual tour of our senior living community in Bangalore or give us a call at  +918884555554.
Relavent tags : NRI buying property in India | Premium retirement homes for NRIs