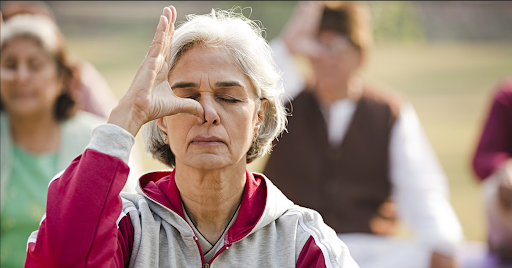 Keys to a Long Life: Check These Insights Curated by One of the Leading Senior Citizen Retirement Homes in Coimbatore
December 8, 2021
Categories : Senior Health Tips
When it comes to staying healthy, most people have the same goal: living a long and fulfilling life. While genetics play an important role in deciding longevity, a healthy lifestyle can also help one live longer. As one of the leading senior citizen retirement homes in Coimbatore, we share with you some useful insights that may enhance well-being and longevity. 
1. Physical activity: It should come as no surprise that staying physically active is essential for living well and long. Exercising offers many health benefits, including improved insulin sensitivity, good heart health, and controlled blood pressure and cholesterol levels. Yoga, aerobics, jogging, and walking are some forms of exercise that you can do on a daily basis. 
2. A sense of purpose: A recent study suggests that there is a link between having a sense of purpose and a low risk of mortality after age 50. Finding a sense of purpose does not necessarily have to be through a profession. It can be found through engaging in meaningful activities that help you stay physically active, mentally stimulated, and socially connected. 
3. Social connections: Both social isolation and loneliness are associated with increased mortality. Social isolation contributes to many health problems, including depression, obesity and heart disease. Seniors who have strong relationships are likely to experience a better quality of life and a lower risk of cognitive decline. Staying connected to family and friends through social media or joining a community of people with shared interests, can be a good starting point to build social connections. 
4. Good nutrition: As people age, the risk of falling sick increases. Poor or inadequate nutrition can make the situation worse. Eating a balanced diet that includes fresh fruits, vegetables, nuts, seeds, and whole grains, may promote longevity. Also, it is advised to have smaller, more frequent meals so that food is metabolised properly by the body. 
5. Better stress management: Stress may significantly decrease your lifespan. Stress is identified as a risk factor for premature death among men and women. Though stress can be unavoidable at times, maintaining an optimistic outlook and managing difficult situations can be beneficial for health. Meditation and breathing exercises are great ways to manage stress. 
Choose a retirement home that gives you a sense of belonging 
Staying physically active, socially connected, and feeling engaged becomes important after retirement. Living in a retirement home where you are surrounded by people of your age is a great way to have a physically and socially active life. Our senior citizen retirement homes in Coimbatore offer a host of services and amenities designed keeping in mind the overall well-being of our residents. 
Call us at +91 8884555554 to know more about our senior citizen retirement homes.
Relavent tags : senior citizen homes in Coimbatore | senior citizen retirement homes in Coimbatore