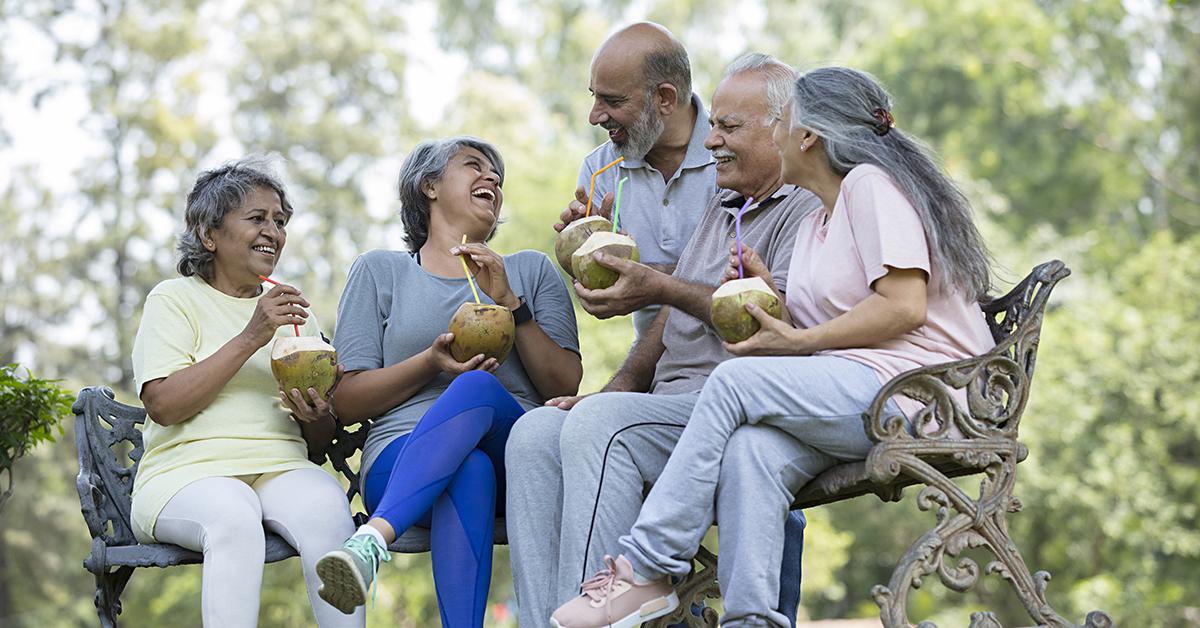 Looking for retirement homes with care facilities? Check these frequently asked questions on healthy ageing and their answers
May 14, 2022
Categories : Positive Ageing
Ageing is inevitable and it is thus important to embrace habits that promote healthy ageing. But, what exactly is healthy ageing and what are the different aspects of healthy ageing? If you are looking for retirement homes with care facilities, here are a few frequently asked questions on healthy ageing and their answers that you might find useful: 
Question 1: What is healthy ageing and why is it important?
Healthy ageing helps you manage your physical and mental health, live as independently as possible, and maintain your quality of life as you age. The World Health Organisation defines healthy ageing as "the process of developing and maintaining the functional ability that enables wellbeing in older age." Many people assume that healthy ageing is being free from illness. But in reality, it is more than that –  healthy ageing is also about spotting early signs of diseases  and addressing them before they get worse. Emotional and spiritual well-being also play an important role in healthy ageing. 
Question 2: What are the different aspects of healthy ageing? 
As people age, they experience emotional and physical changes. Healthy ageing is about embracing a healthy lifestyle that can help you embrace the changes. Here are a few some aspects of healthy ageing that you should focus on: 
Healthy eating 

Regular physical activity

Maintaining a healthy weight 

Being socially active 

Keeping the mind active 

Participating in activities that you enjoy

Playing an active role in your healthcare
Question 3: What are some of the common health challenges faced by seniors? 
Some of the common health challenges are: 
Falls:

Falls are very common amongst older adults. Though falls seem like minor injuries, they often lead to mobility issues which can negatively affect a senior's physical and mental health. 
Depression: Depression is common amongst seniors who are struggling with chronic illness or those who feel socially isolated. 
Question 4: Why are older people more prone to depression? 
Clinical depression is quite common amongst seniors. Depression is a complex disease. No one knows exactly what causes it, but it can happen for a variety of reasons. These reasons could be life changes such as loss of job or death of a family member. 
Question 5: What can be done to encourage social engagement amongst seniors? 
Seniors can stay socially engaged by:
 Joining a club 

Exercising daily with friends 

Volunteering at a local charity

Joining a hobby class

Moving into a retirement community where they can spend time with like-minded people. 
Want to know more about community living in Bangalore where healthy ageing is promoted? 
We believe in the holistic well-being of our residents. Our retirement communities are designed to promote physical and mental wellbeing to ensure seniors enjoy their golden years in the company of like-minded people. Our senior living community in Bangalore will have a clubhouse,  bistro, swimming pool, spa, open space for walking, yoga, and aerobics deck so that our residents can embrace a healthy and positive lifestyle. To know more about our community in Bangalore, book a virtual tour or call us at  +91 8884555554.
Relavent tags : community living in Bangalore | Retirement homes with care facilities