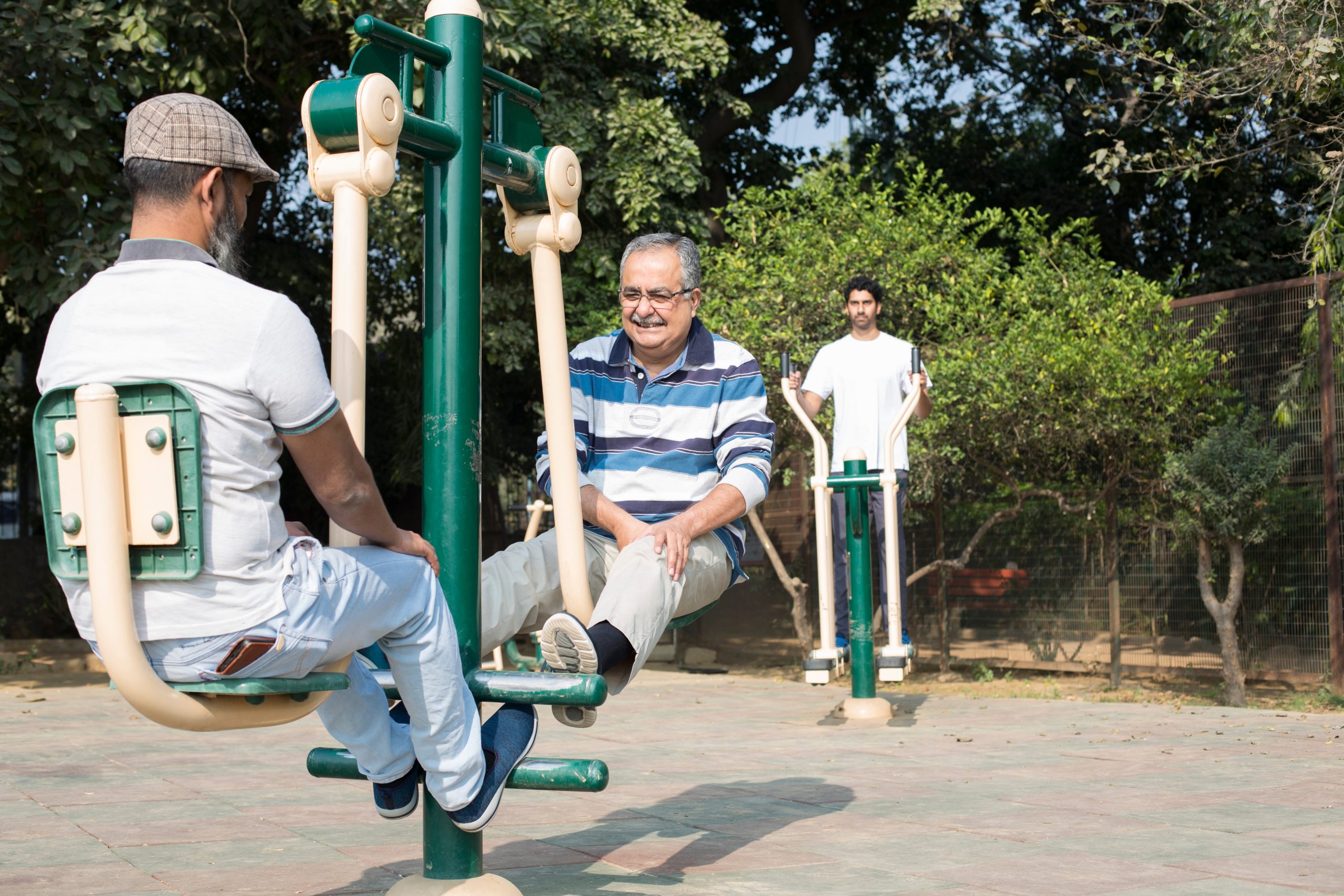 Myths About Exercising and Ageing
August 22, 2021
Categories : Senior Health Tips
Regular exercise offers a host of physical and psychological benefits to people of all ages. Those who make exercising a regular part of their daily routine live a healthy life. However, many people still wrongly believe in myths surrounding seniors and exercising. 
As a leading senior citizen home in Chennai, we debunk some of the common myths here: 

Myth 1: Exercise is pointless since a decline in old age is inevitable

Though ageing is a natural process, symptoms such as weakness and loss of balance get worse because of inactivity rather  ageing. Staying active can improve blood pressure and reduce stress levels. One of the main benefits of exercising for seniors is that it helps improve gait and balance. This reduces the risk of falling.  

Myth 2: Seniors are too old to work out

It is never too late to start exercising and reap the benefits of it. Lack of activity puts seniors at a higher risk of developing heart disease and other cardiovascular problems. Those who have not exercised in a long time, don't have to worry. Walking, yoga or simple stretching exercises are perfect for beginners. 

Myth 3: Avoiding activity is the best way to prevent falling

Contrary to popular belief, it is inactivity that increases the risk of falling. If you reduce your level of activity, it will impact your reserve of energy, muscle tone, and alertness. Exercise makes your bones stronger and builds strength and balance, which reduces the risk of falling. 

Myth 4: Exercising will leave seniors exhausted 

It is commonly believed that seniors should avoid exercise because they will be exhausted and lose their much-required energy reserve. In reality, exercise helps seniors boost their energy levels. Practising yoga and doing aerobics make the heart go up which in turn helps seniors feel more energetic. 

Myth 5: Exercise will cause joint pain

Chronic pain from arthritis may make exercising too painful. But it has been found that moderate exercise helps in alleviating arthritis pain. Regular exercising can help relieve pain, swelling, and stiffness associated with arthritis.  Exercising helps improve the range of motion. 

 Myth 6: Seniors will hurt themselves while exercising

People of all ages are at the risk of getting injured while exercising. However, by not exercising seniors put themselves at the risk of unhealthy weight gain, stiff joints, and immobility. When done correctly, exercising helps seniors gain strength and flexibility. Those who are new to exercise should consult their doctors to plan an age-appropriate exercise regimen. 

At our senior citizen homes in Chennai, we have a clubhouse with facilities for indoor games and a fully equipped gym. The mornings at our senior citizen homes start with yoga and aerobics classes. There are several workshops that are held round the year to spread awareness about various health-related issues. To know the monthly cost of the retirement homes, call us at +91 8884555554.
Relavent tags : retirement home monthly cost | senior citizen homes in Chennai