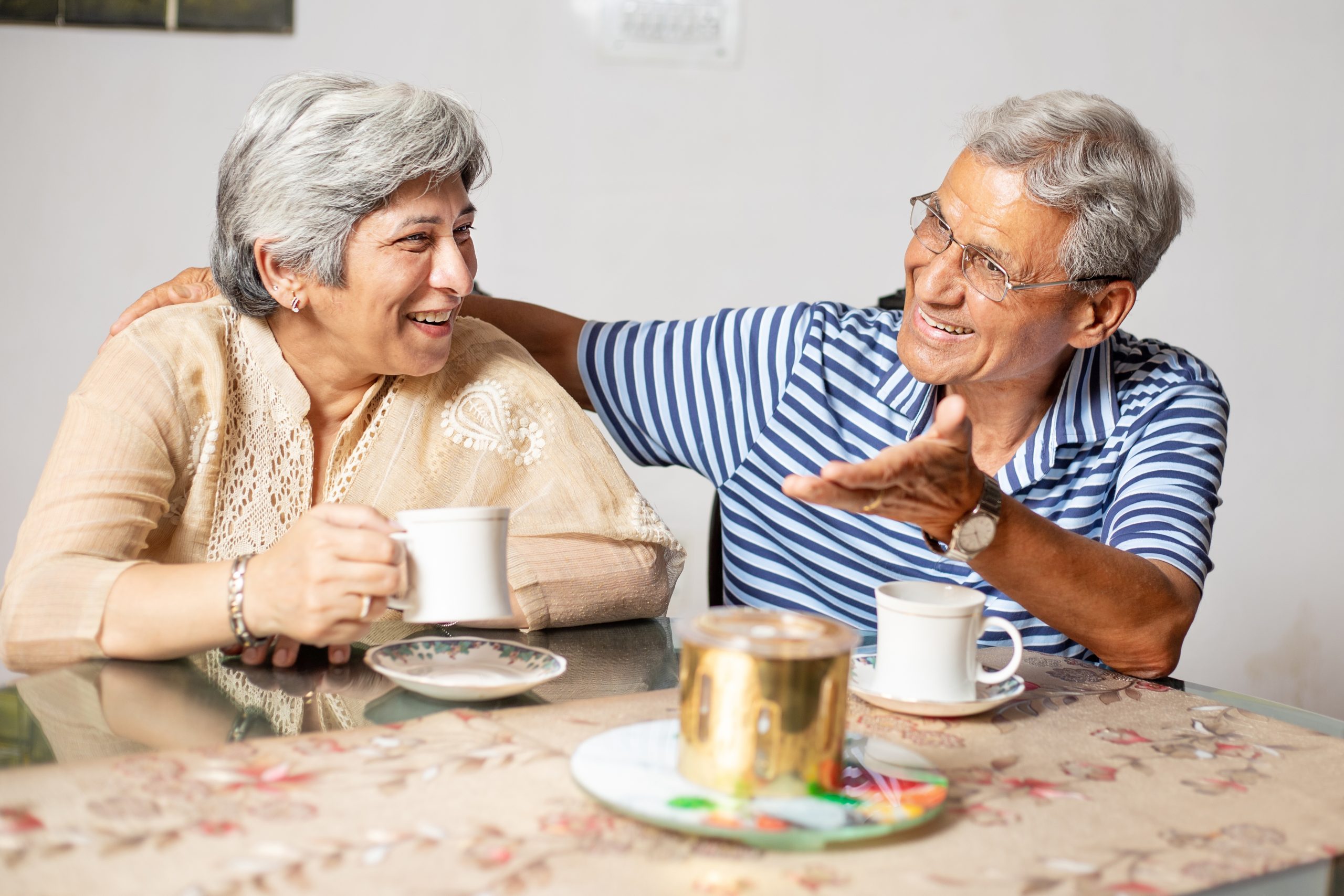 Principles of positive ageing: useful insights for senior citizens
October 1, 2022
Categories : Positive Ageing
How do you feel about growing old? Do you feel scared? If yes, then you must know that it does not have to be like that. How you choose to accept the changes associated with ageing is important to enjoy your golden years to the fullest. The principles of positive ageing help you accept the expected and unexpected changes that age brings and lead the retirement life you have always dreamt of.
But what is positive ageing?
Positive ageing for senior citizens simply means living a healthier, happier, a more engaged life for longer. It involves taking proactive steps to improve your health and well-being as you age.
Here we discuss some principles of positive ageing:
Connect with people:
There is no doubt that everyone has a need to feel connected to others. The sense of belonging that comes from being part of a community is an essential part of mental and emotional well-being. There are simple things that you can do to build stronger connections with those around you. Something as simple as inviting your neighbour to your house for a cup of coffee or joining a social community to meet like-minded people can help you feel connected with others. By showing interest in others and taking the time to connect with them, you can be a part of a community of like-minded people.
Stay physically active:
As you age, it becomes even more important to stay physically active. Regular exercise boosts your flexibility, strength, and balance. It can also help reduce the risk of chronic diseases such as heart disease, stroke, and diabetes. Walking is a great way to get started on a physical activity programme and just 15 minutes a day can make a positive difference to your health.
Engage your brain:
The brain is an amazing organ that is constantly changing and adapting in response to its environment. This process, known as neuroplasticity, was once thought to peak during childhood and then decline with age. There are many ways to keep your brain healthy and working at its best. Picking up new hobbies, learning a new skill, or any other activity can boost your brain health.
Eat well:
The food you consume has a direct impact on your physical and mental health, so it is important to make sure that you are eating foods that will nourish your body and provide you with the energy you need to live your best. As you get older, your body requires fewer calories, so it is important to choose foods that are high in nutritional value. A diet that is rich in fresh fruits and vegetables, whole grains, lean protein, and healthy fats will provide your body with the nutrients you need to stay strong and healthy.
Contribute to your community:
When you get involved in your community, you develop a sense of pride and connection.  Taking part in community activities, be it volunteering at a local charity or taking part in cultural events, can help build strong relationships.
Looking for a senior living community that promotes positive ageing for senior citizens?
At our retirement homes in India, we promote positive ageing for senior citizens by facilitating an independent and active lifestyle. All the amenities and facilities are carefully chosen to help you live your golden years to the fullest. Our retirement homes have senior-friendly gyms, clubhouses, jogging paths, and facilities for indoor and outdoor games so that you stay physically active. Also, we have an activity-filled monthly calendar that has yoga sessions, cultural events, birthday celebrations, and movie screenings.
Once you move into our retirement homes, you will have access to services such as preventive maintenance for electrical and plumbing work, housekeeping, laundry, and daily meals. We also have a 24X7 ambulance service on standby and a doctor-on-call available when needed. Each apartment has a panic button so that immediate assistance can be sought. To know more about how our senior living communities promote positive ageing, call us at +918884555554.
Relavent tags : positive ageing for senior citizen | Positives of an ageing population