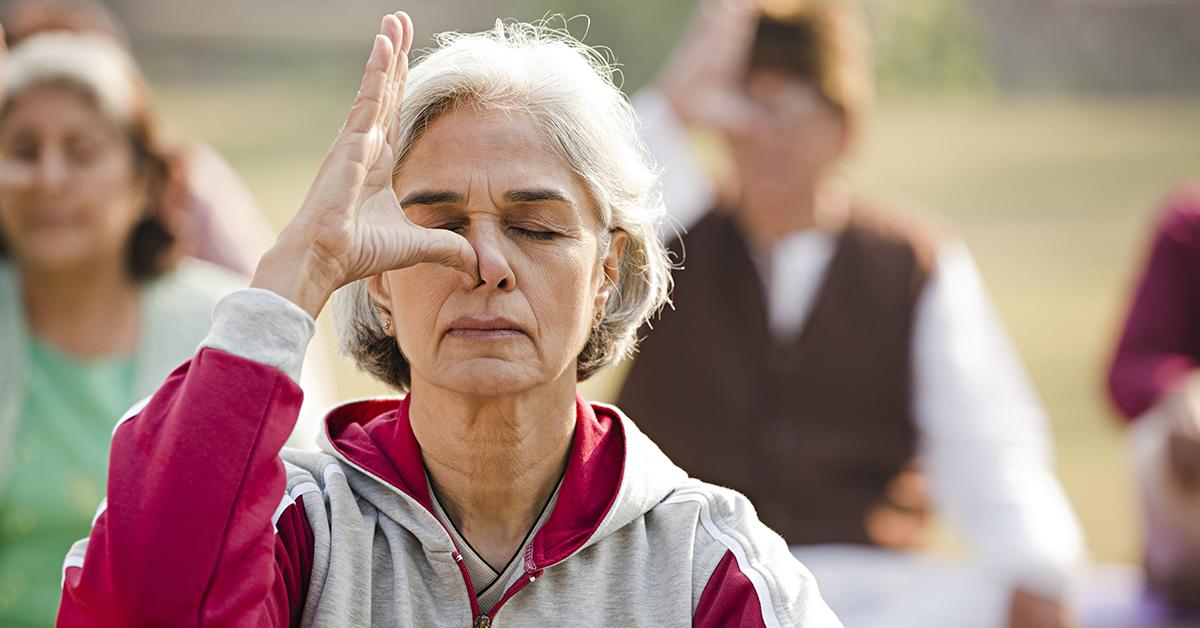 Self-care tips for seniors by one of the leading retirement homes in Puducherry
September 5, 2022
Categories : Retirement Planning Tips | Senior Living Tips
When you are busy in life, self-care often takes a backseat. When that happens, stress and fatigue tend to accumulate and eventually leads to burnout.  The burnout could be physical or emotional, or both.  Prioritizing self-care and putting your well-being on top can help reduce stress and promote positive, better physical, mental, and emotional well-being. As one of the leading retirement homes in Puducherry, we share with you some self-care tips:
Engage in regular exercise:
Exercise helps to keep the muscles strong, heart healthy and joints flexible. In addition, exercise promotes good mental health by releasing endorphins or feel-good hormones. Endorphins help in reducing stress and trigger a positive feeling in the body and mind. Walking, yoga, aerobics, jogging, and swimming are some great exercises that can help you stay physically and emotionally fit.
Some of the benefits of engaging in regular exercise are:
Strengthens the immune function
Improves physique
Improves mood and self-confidence
Reduces the risk of disease development
Enhances focus, sleep, and critical thinking
Increases energy levels
Eat healthy food:
By consuming a nutritious diet, you can maintain your energy levels, stay mentally sharp, and avoid many common health problems. Apart from eating healthy food, try to cut down on alcohol. Also, drink at least 10 glasses of water every day. Avoid sugary beverages as they have a terrible effect on the brain and cognitive functions.
Be proactive with your physical & emotional health:
Regular medical, eye, and dental check-ups can help prevent chronic diseases and identify small issues before they become bigger problems. Adopting a healthy lifestyle can also help you stay in good physical health.
Talking about your emotions and the ups and downs of life can be quite helpful for your emotional well-being. Joining a support group or talking to a counsellor can be a big source of support.
Connect with your ones:
As you age, it is important for you to maintain social interactions and stay connected with loved ones. This can sometimes be difficult, especially if you live independently or at an assisted living facility. Loneliness and isolation can creep in, leading to negative feelings like loss of interest in favorite activities and difficulty in taking care of oneself. To avoid these problems, you should clear your schedule at least once a week to catch up with family and friends. You can try:
Organizing family lunches
Inviting friends for afternoon tea
Schedule video calls with distant relatives
Sleep well:
Sleep helps the body rejuvenate.  It plays a role in regulating mood, memory and blood pressure. Lack of sleep can make it difficult to manage chronic health conditions such as arthritis, diabetes, and heart disease. While there are many factors that can contribute to insomnia, there are also some simple self-care steps that you can take to improve your sleep:
Learn how your circadian rhythm and sleep schedules are related and create a sleeping schedule that follows the internal clock of the body.
Relax your mind by listening to soothing music or reading a book for an hour before bed.
Avoid drinking caffeinated drinks right before you go to bed.
Avoid using electronic devices before going to bed.


Find ways to relax:
Relaxation is important for maintaining your mental and emotional well-being. Doing yoga, practicing meditation, getting a massage, or spending time in nature can make you feel relaxed. Ensure you make time for whatever brings you peace and joy.
Looking for retirement homes in Puducherry that promote positive ageing?
Our senior citizen home in Puducherry is  designed to help you live your retirement life on your terms.  Housekeeping, maintenance, and daily meals – all are handled by our on-site staff so that you have the time to pursue your interests and spend time doing things you love. To know more about our senior citizen home in Puducherry, call us at  +918884555554.
Relavent tags : Retirement homes in Puducherry | senior citizen home in Puducherry