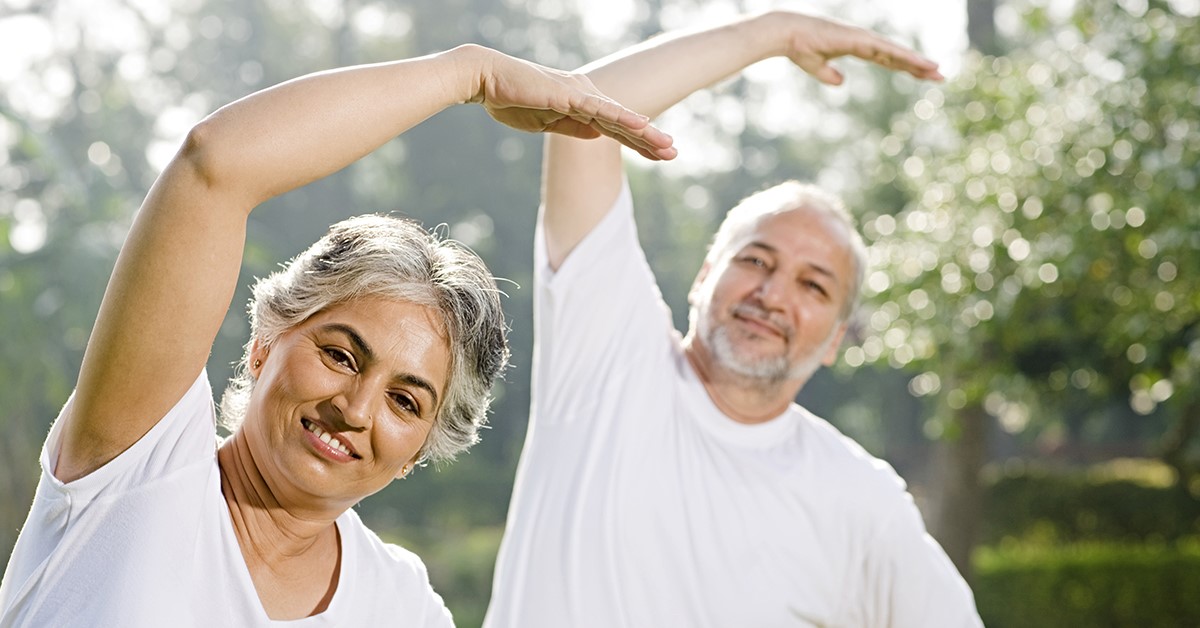 Simple Exercises for Seniors to Improve Strength and Balance
November 14, 2020
Categories : Senior Health Tips
One of the objectives of Columbia Pacific Communities is to help our residents stay fitter and healthier – so that they can maintain their independence and ability to pursue their chosen retirement lifestyle. We have a holistic approach for health that rests on three pillars, namely – physical, psychological and social well-being. Over here we discuss the physical benefits of exercising regularly. Let's take a brief look at some of the simple and fun exercises that help seniors improve their strength and balance:
1. Walking: "Walking is man's best medicine", said Hippocrates 2000 years ago – and a growing number of modern-day studies suggest that he wasn't wrong. For seniors, walking has many benefits: it reduces their risk for coronary heart disease; it may help lower their blood sugar levels; and it eases joint pain. Also, walking brings big benefits for seniors who have weak ankles or knees or suffer from arthritis. At our retirement communities in India, we have senior-friendly walking and jogging tracks that have anti-skid tiles. These tracks are well-lit and promote safe and stable walking.
2. Yoga: More and more seniors are practicing yoga for the benefits it offers. With low-impact movements, yoga enhances flexibility, mobility, strength and balance. The good thing about yoga is that one doesn't need to exert too much pressure on the joints. Also, yoga requires no prior fitness experience, and there are several easy beginners poses that are perfect for seniors who are just starting to learn yoga. At Columbia Pacific Communities, we offer various wellness programs that include daily stretching exercises, yoga and pranayama. All the fitness plans have been designed by our physiotherapists.
3. Swimming: Retirement homes in Columbia Pacific Communities have swimming pools so that seniors can regularly enjoy a swim and stay physically active. Swimming is a great form of aerobic exercise. It doesn't exert pressure on the joints and builds endurance, muscle strength and cardiovascular fitness.
4. Stationary cycling: Cycling has many health benefits for seniors. It strengthens their legs without exerting stress on the joints. Stationary cycling is a safe way to exercise as it reduces the risk of fall. Columbia Pacific Communities have fully equipped gyms that have stationary bicycles, treadmills and other senior-friendly exercise equipment, offering residents a safe and secure environment for daily workout.
Relavent tags : Columbia Pacific Communities | senior living tips