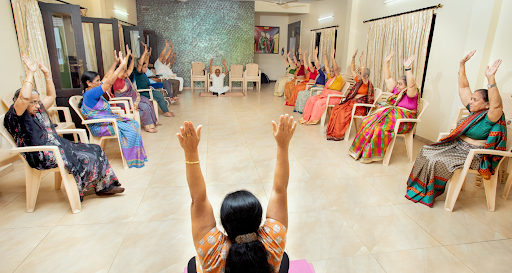 Tips for Seniors to Stay Active During Winters
November 28, 2021
Categories : Senior Health Tips
Regular exercising has many benefits for seniors – it not only reduces the risk of chronic health conditions but also keeps seniors in a good mood. It is recommended that seniors should do moderate-intensity aerobic activities for at least 30 minutes on five days of the week. However, during the colder months, it can be a challenge. As one of the leading senior living homes in Chennai, we share simple ways to help seniors exercise during the winters: 
1. Practise indoor exercise: To minimise the risk of falls during the winter, seniors should practise balance and strength exercises such as yoga, step-ups, chest stretches, and half squats. All these exercises can be done in the comfort of your home. 
2. Attend a virtual exercise class: Seniors who are homebound during winters can attend online exercise classes. There are many online apps that offer group and one-on-one exercise sessions. From low-impact exercises to Zumba, seniors have many options to choose from. They can also ask their family and friends to join the classes. They can all exercise together from their homes and at the same time connect with each other. 
3. Game nights: Organising game nights can be fun and at the same time it would help seniors keep their mind and body active. Such social activities will not only help seniors get some exercise but will also help them bond with their family and friends. Do make sure you do not stretch yourself and make sure you go to bed early. 
4. Light dance: Dancing is a perfect exercise for winters – it helps seniors build muscle strength and increase flexibility without stepping outside. Seniors can organise light dancing sessions with friends and family or join an online dance class. Also, dancing has many mental benefits. A study indicated that dance sessions can reduce stress and improve social relations, general life satisfaction, and physical and psychological health. 
Seniors searching for retirement homes in Chennai can explore Serene Pushkar and Serene Adinath by Columbia Pacific. We offer facilities that allow our residents to live a lifestyle that lets them define retirement on their terms. To know more, call us at +91 8884555554.
Relavent tags : retirement homes in Chennai | senior living homes in Chennai