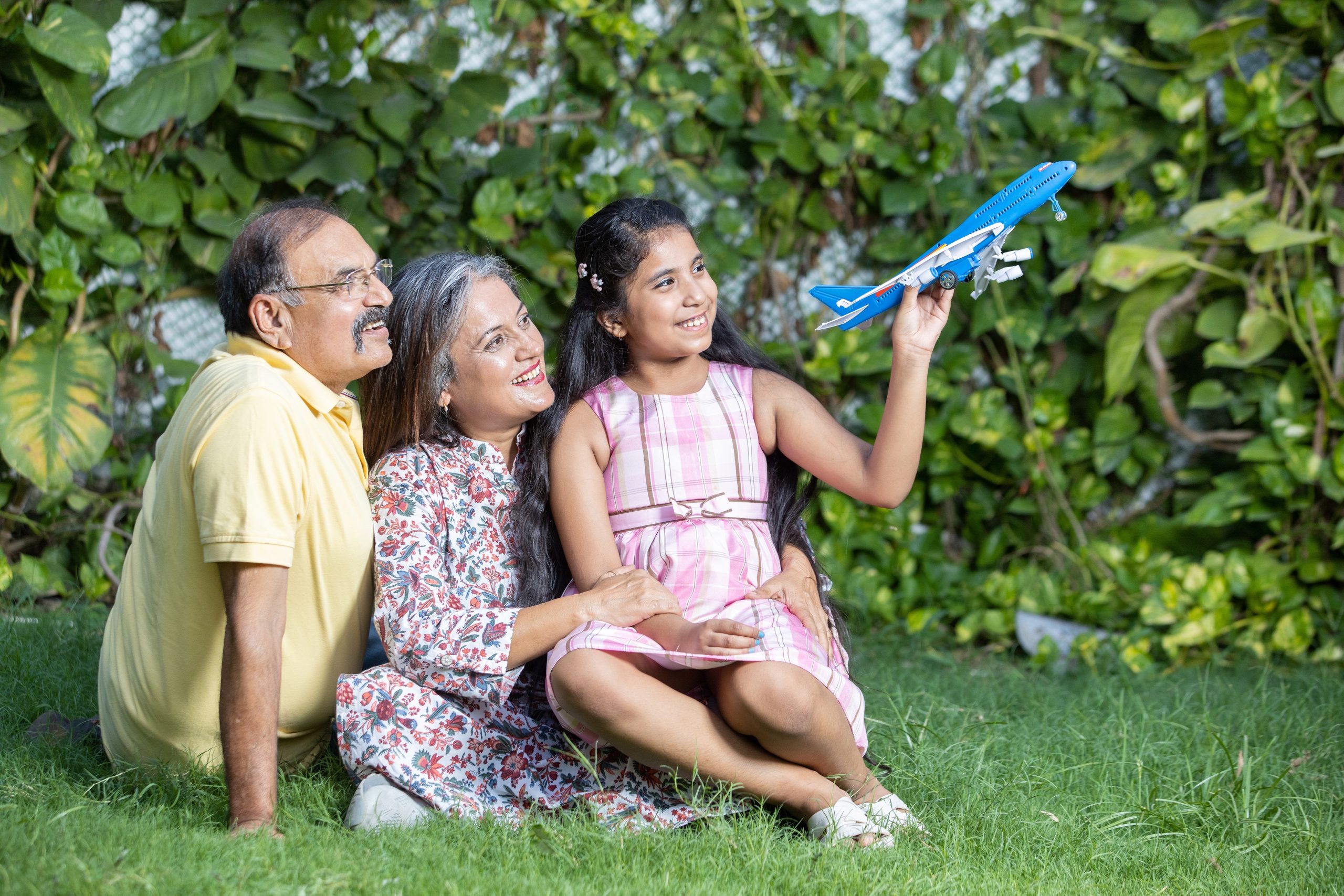 Travel tips for a hassle-free trip with your grandkids: curated by one of the leading senior citizen homes in India
December 19, 2022
Categories : Retirement Travel | Senior Living Tips
A trip with your grandchildren is a delightful way to connect with them. It gives you the perfect opportunity to get away from a busy schedule and spend one-on-one time together. Having said that, travelling with children can be challenging. But if you plan well, it can be the most memorable moment for you and your grandkids. Here are some tips for a hassle-free trip with your grandkids curated by one of the leading senior citizen homes in India: 
1.Plan the vacation together:
The best way to create the itinerary is to involve the kids. Encourage them to look for activities they want to do. Share activities and places you wish to see. When your grandkids will pick their own activities, they are likely to be more invested. Moreover, when they know the itinerary well, the expectation setting is done. They are less likely to complain when you are out for activities of your choice.
2. Plan a group tour designed for grandparents and grandchildren:
Even if you are the most active grandparent, you too would require occasional breathers.  Keeping up with the pace of energetic children can be physically tough when you are on your own. To make things a bit easier for you, either take guided group tours for grandparents and grandchildren or travel with your friends and their grandchildren. This way all the adults can look out for the kids.
3. Make a realistic plan:
Depending on the ages of your grandchildren, take into account nap times and bathroom stops. Also, plan for logistics when going to places that require a lot of walking.
4. Pack light and smart:
If you are travelling with grandchildren who are quite young, you may want to downsize your own luggage. Make sure that you carry what is necessary. For instance, while it is a good idea to bring colour books and toys along, limit the number of items.
Note: Keep their favourite snacks handy. If you are staying in a homestay, you can cook for your grandkids. Simple and familiar foods can reduce the chances of your grandkids falling ill during the trip.
5. Be considerate of each other's space:
Whether you are travelling with young children or adolescents, they need some space. Make hotel arrangements in such a way that you and your grandchildren get some 'me-time'.
6. Keep parents in the loop:
Throughout your trip, keep sending the photos, videos, and texts, to the parents. If it is a long trip, schedule calls so that grandchildren do not feel homesick. It is  especially important to keep parents updated if a child gets hurt or there is a medical emergency.
Are you looking for senior citizen homes in India?  
 If you are searching in the internet with phrases such as 'senior living complexes near me' or 'senior citizen homes', explore our senior living communities. Living in one of our premium senior citizen homes in India puts you at a distinct advantage as you get to live the lifestyle you want.
Our welcoming community is ideal for those who value their independence, comfort  and peace of mind. All our senior citizen homes have a clubhouse, which is the favourite meeting place for cultural events, workout sessions, and indoor games. We also have fitness facilities such as senior-friendly gyms, swimming pools, and dedicated areas for outdoor sports.  From cultural programmes and art workshops to outings, our senior citizen homes in India organise diverse activities. To know more about our amenities and services, call us  at +918884555554.
Relavent tags : senior citizen homes | Senior living complexes near me