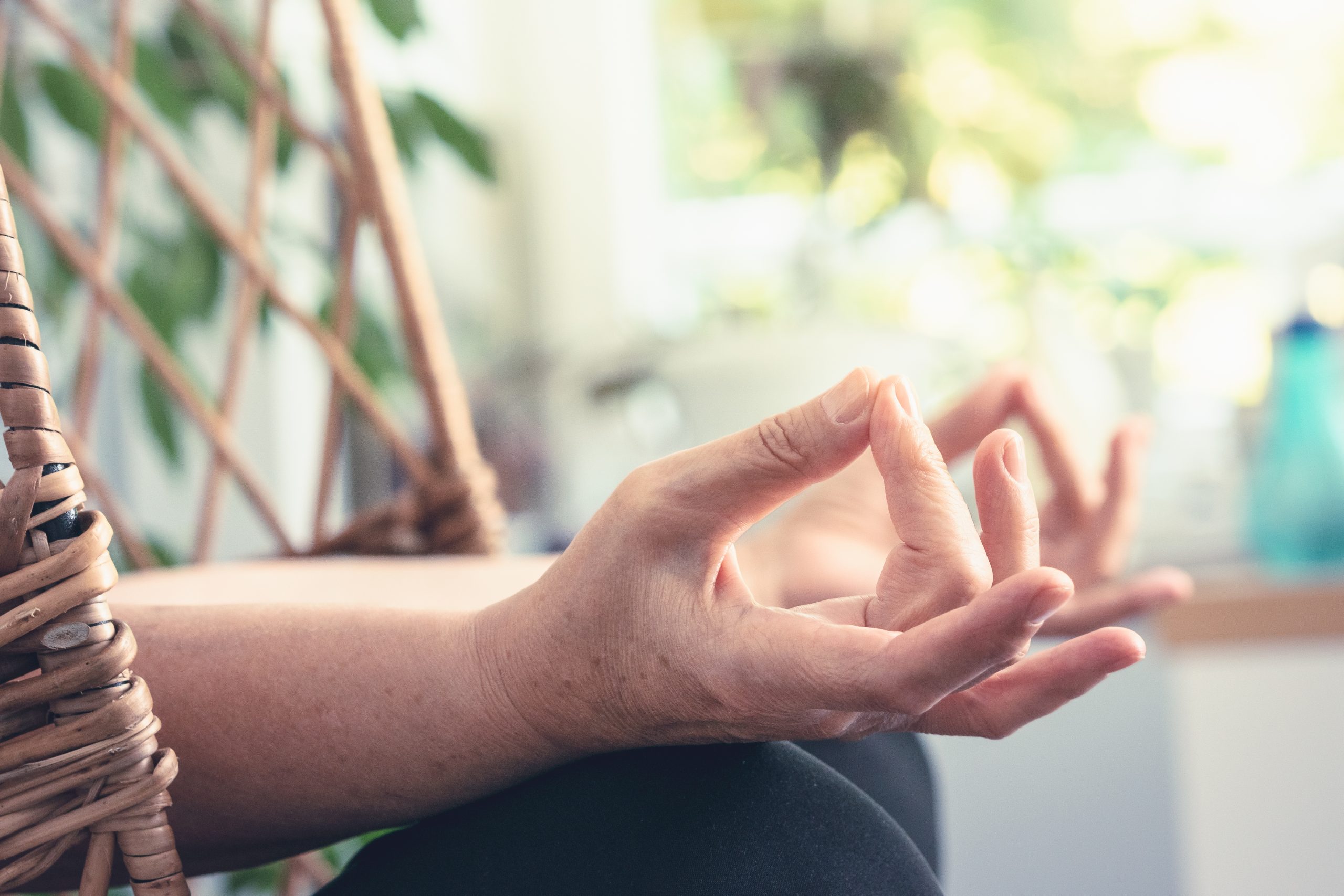 Useful insights on chair yoga for seniors by one of the leading senior citizen retirement homes in Bangalore
April 12, 2022
Categories : Senior Health Tips
Yoga is one of the best forms of exercise for seniors. With proper yoga training, seniors can improve their flexibility and balance. However, many seniors are not able to do yoga because of mobility challenges. Lying on a mat on the floor can be difficult for them. For seniors with mobility issues, chair yoga can help. As the name suggests, chair yoga is a form of yoga that can be done while sitting. It is comfortable, calming, and includes gentle stretches that are designed to improve a range of motion. As one of the leading senior citizen retirement homes in Bangalore, we share a few useful insights on chair yoga for seniors: 
Improves strength and flexibility:

One of the major benefits of doing chair yoga is that it helps seniors improve their ability to bend, twist, stretch, and move more freely. According to a

study,

chair-based exercise helps seniors

improve balance, gait speed, and grip strength.  

Helps gain balance:

Chair yoga helps build strength. More strength can lead to better balance, which can reduce their risk for falls. According to a

study,

chair-based exercise is a safe intervention for seniors who may be at risk for falls.

Improves mood: Yoga breathing can lift mood and improve emotional health. For many yoga asanas, seniors must breathe consciously which is a great way to practise mindfulness. According to a

study

, conscious breathing and meditation have therapeutic effects that cultivate a sense of calmness and promote relaxation. 

Acts as pain reliever:

Many seniors often do not practise standing yoga as they suffer from back pain and joint pain. There are many chair yoga asanas (poses) that benefit seniors who suffer from pain. Be it back pain, neck pain, or shoulder pain, doing

chair yoga

over a sustained period can help seniors get relief from pain. 
Explore senior community living in Bangalore that promotes positive ageing
Our senior citizen retirement homes in Bangalore will have a dedicated yoga and aerobics deck, fitness centre, and swimming pool offering residents opportunities to stay physically active. For seniors who love gardening, there will be a community planting patch on the rooftop. There will be a podium to ensure that seniors do not have to bend too much to enjoy gardening. The senior living community will follow the highest standards for senior health and safety. To know more, call us at +91 8884555554 or book a virtual tour.
Relavent tags : community living in Bangalore | senior citizen retirement homes in Bangalore