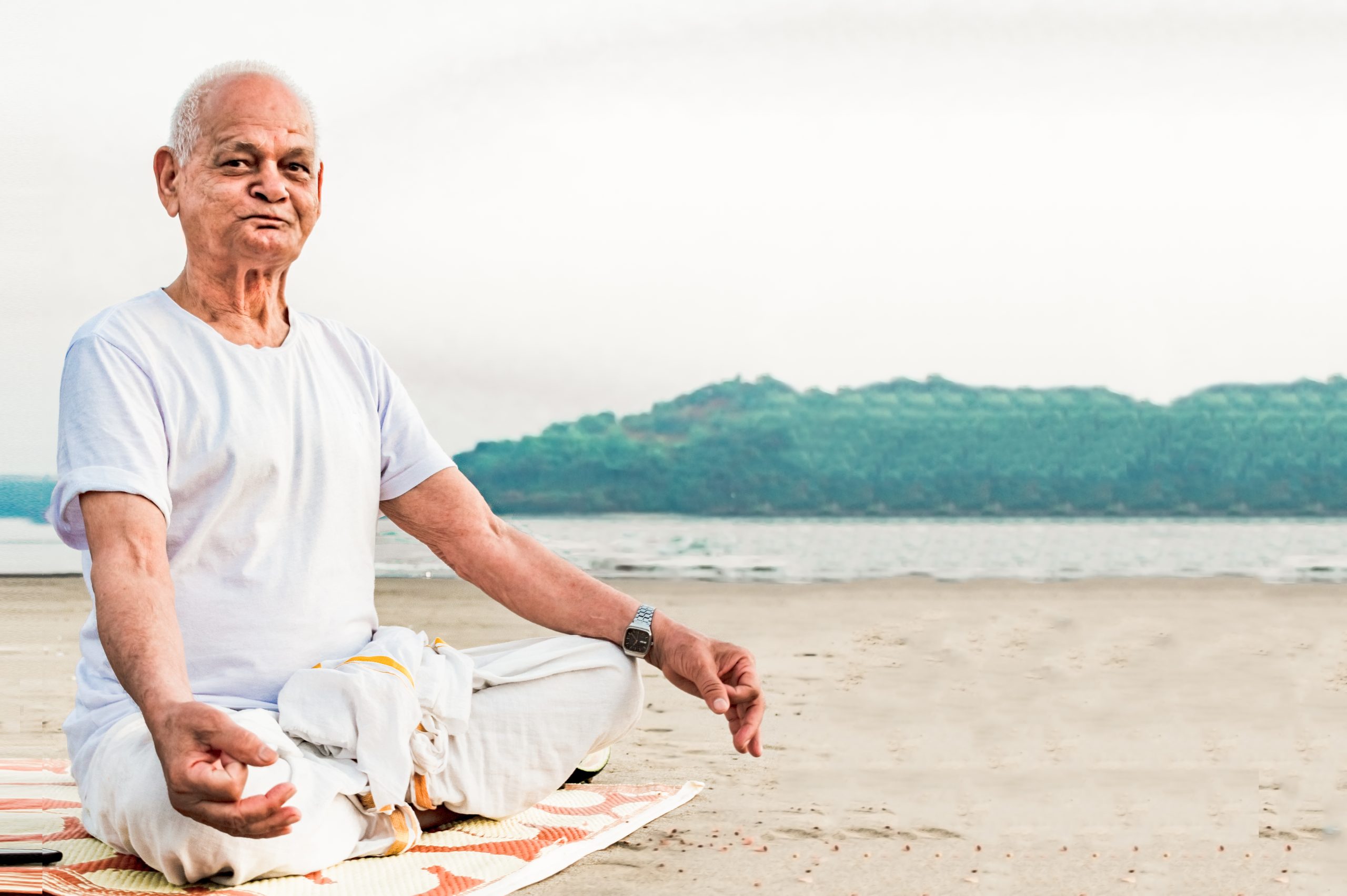 What is guided meditation? Check these insights by one of the best retirement homes in India
April 11, 2023
Categories : Senior Living Guide
Guided meditation is a technique in which the practitioner visualises a relaxing environment while concentrating on positive thoughts and ideas. Guided meditation can be helpful for seniors who may be new to meditation or who may have difficulty staying focused during meditation. A guided meditation session typically involves an instructor offering verbal guidance throughout the meditation practice, helping the senior to stay focused. As one of the best retirement homes in India, we share with you some useful insights on guided meditation: 
1. Stress reduction: Guided meditation can be an effective way to manage stress. It lets seniors focus on the present moment and free themselves from any concerns or anxieties. 
2. Better sleep quality: Guided meditation can help seniors establish a regular sleep cycle and avoid stress at night, leading to improved quality of sleep.
3. Self-awareness: Guided meditation can lead to better self-awareness in seniors, which helps them develop a clear understanding of their thoughts and emotions. By becoming more aware of their thoughts and emotions, seniors may develop healthier ways to cope with life's challenges. Also, guided meditation can help seniors avoid negative thoughts and develop a positive approach towards ageing.
The process of guided meditation includes: 
Finding a quiet and comfortable place to sit or lie down in order to meditate.
An instructor prompts the senior to relax and visualise peaceful scenarios.
The instructor also provides positive affirmations and suggestions that help seniors to overcome their stress and anxiety.
For seniors seeking a guided meditation session, there are several options. Seniors can find classes online or attend in-person sessions taught by trained professionals. The experience of the instructor is important. Hence, seniors should find someone who has knowledge and expertise. Here are some of the factors that seniors must consider before selecting an instructor for guided meditation:
1. Seniors should look for instructors who have completed a recognised training program and have extensive experience teaching guided meditation. They should also consider the instructor's credentials, such as certification in meditation or other mindfulness practices.
2. It is important for seniors to find an instructor whose teaching style suits them. Some use a more traditional approach, while others incorporate modern techniques or technology into their sessions. 
3. Seniors can ask their friends or healthcare providers for referrals, or check online reviews from other seniors who have taken classes with the instructor. This can give them an idea of the instructor's teaching methods. 
4. Seniors may want to consider the cost of meditation classes and whether it fits within their budget. Some instructors offer discounted rates or special offers to seniors, so it is worth asking about these options.
Read More – Embracing positive ageing? Here are some reasons to be positive during difficult situations
Looking for the best retirement homes in India?
If you are seeking a tranquil and peaceful retirement, explore our retirement homes in India. As one of the best retirement homes in India, we provide a wide range of opportunities for positive ageing. Our senior living communities offer contemporary amenities and staff services, including housekeeping, electrical and plumbing maintenance, dining, and concierge services. Our retirement homes offer an environment that fosters community building and facilitates an active and healthy social life. If you want to know more about buying a retirement home, retirement home price, and other factors, check our buyer's guide. You can also call us at +918884555554.
Relavent tags : Best retirement homes in India