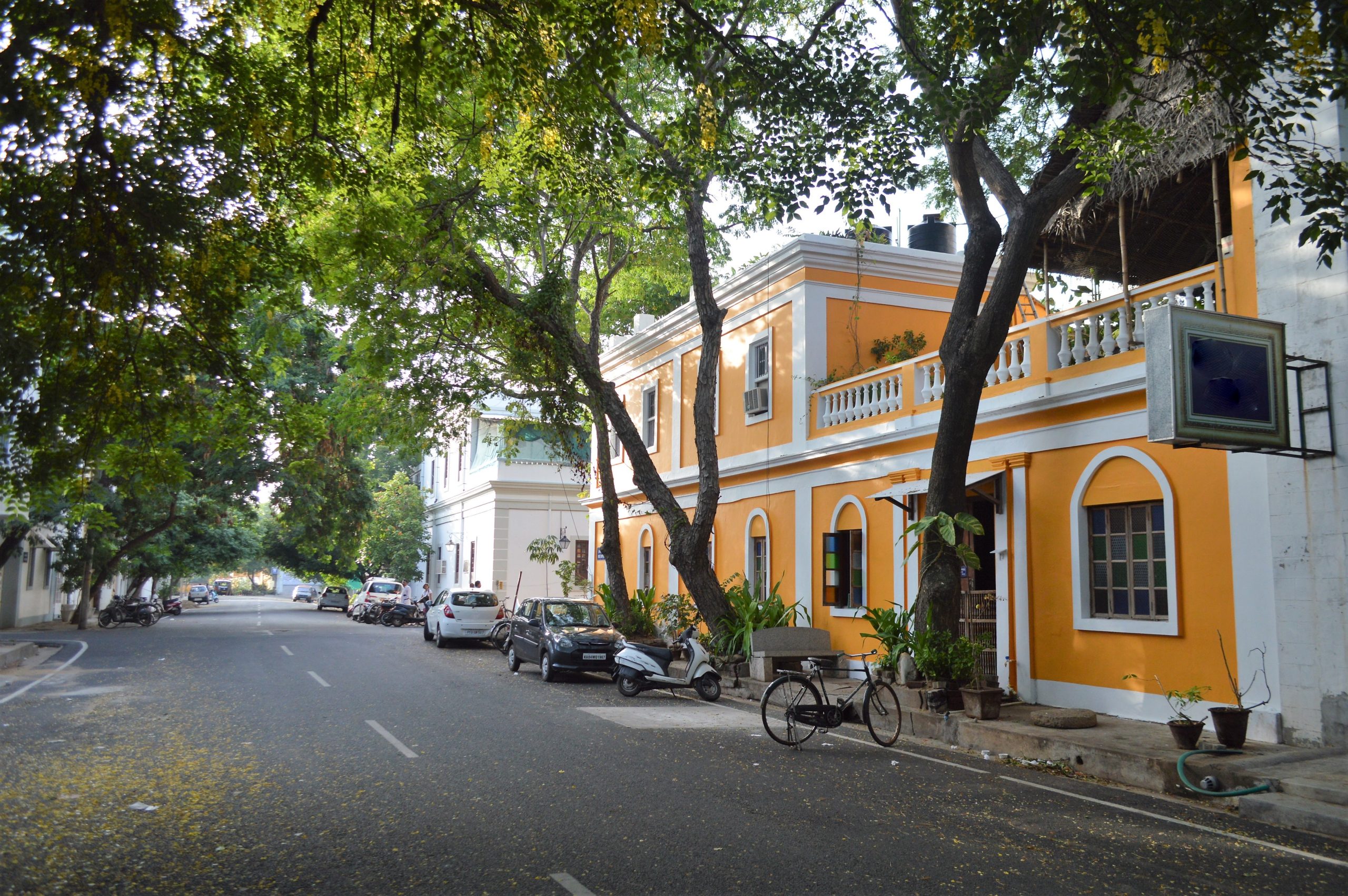 Why is Puducherry one of the best retirement destinations in India?
May 25, 2023
Categories : Retirement Community | Retirement homes
Puducherry is a place of diverse dimensions, each adding to its enchanting allure. Steeped in history and colonial charm, this destination takes you on a journey back in time. From its pristine sandy beaches and well-maintained promenades to its magnificent temples, monuments, and heritage villas, every corner of Puducherry exudes a captivating old-world charm. As you wander through the streets, you will feel the spiritual mystique that permeates the air, offering a sense of tranquillity. The lingering French ambience adds an extra layer of charm, transporting you to a bygone era. If you are searching for the perfect place to retire, look no further than Puducherry. This charming destination offers plenty of reasons why it stands out as one of the best retirement destinations in India. 
1. Puducherry boasts a serene and peaceful atmosphere, making it an excellent place to relax and enjoy the slower pace of life. The laid-back nature of the city allows for moments of reflection, rejuvenation, and a sense of inner calm. The serene surroundings, including the clean promenades and sandy beaches, provide opportunities for peaceful strolls and moments of contemplation.
2. Puducherry also offers a range of amenities and services tailored to meet the needs of retirees. Puducherry's well-connected infrastructure and convenient location make it easy to access essential services and explore nearby attractions. Puducherry has well-maintained highways and roads that connect the city to nearby towns and major cities. This makes it easy for retirees to travel to and from Puducherry, whether it is for personal visits or to receive guests. The efficient road network also provides easy access to essential services such as healthcare facilities, shopping centres, and recreational areas.
3. Puducherry is home to reputable hospitals, clinics, and medical centres that provide comprehensive healthcare services. These facilities are equipped with state-of-the-art technology and staffed by skilled medical professionals, ensuring that retirees have access to top-notch medical care. In addition to hospitals and clinics, Puducherry also has many wellness centres and alternative medicine practices that promote holistic well-being. Retirees can explore complementary therapies such as Ayurveda, yoga, and naturopathy to enhance their overall health.
4. Puducherry is renowned for its spiritual retreats and meditation centres. These sanctuaries provide seniors with the opportunity to engage in guided meditation, mindfulness practices, and spiritual discourses. The serene surroundings, coupled with the guidance of experienced teachers and spiritual leaders, create an environment conducive to self-discovery, inner peace, and personal growth. Sri Aurobindo Ashram in Puducherry is a renowned destination that holds immense appeal for seniors. The tranquil and serene atmosphere of the ashram provides the perfect environment for meditation and introspection. Seniors can visit this sacred place with their families, allowing them to unwind and recharge their bodies and minds from the stresses of everyday life.
5. Puducherry boasts a vibrant culinary tradition that seniors can wholeheartedly enjoy. Puducherry is famous for its traditional South Indian cuisine, known for its rich flavours and aromatic spices. Seniors can relish mouth watering dosas, idlis, vadas, and sambar, prepared with authentic local ingredients. The city's French influence is also evident in its culinary offerings. Seniors can indulge in delectable pastries, bread, and French-inspired delicacies at the charming bakeries and cafes scattered throughout Puducherry.
Looking for retirement communities in Puducherry? 
Explore our retirement home in Puducherry. Situated on a sprawling 35-acre land, our retirement community is nestled amidst nature's beauty. Surrounded by lush greenery and pristine lakes, you can experience the tranquillity and serenity that comes with living in such a picturesque environment. It is the perfect backdrop for creating cherished memories and enjoying your golden years to the fullest. To know more about real estate for senior citizens in Puducherry, call us at +91 8884555554. 
Relavent tags : best retirement home | Retirement homes in Puducherry