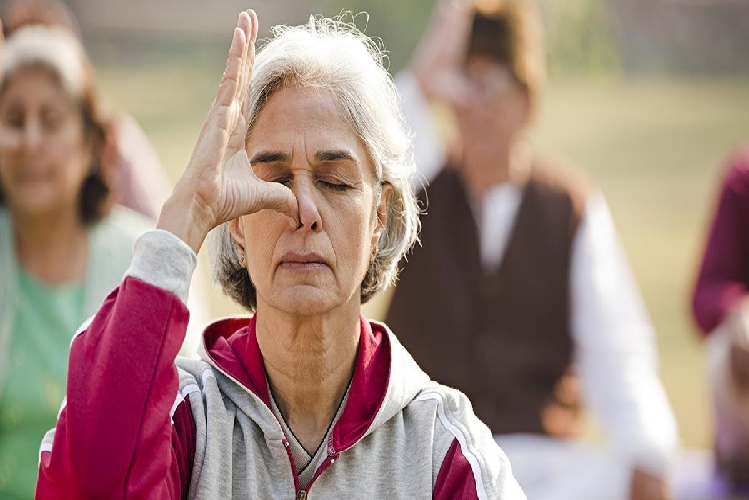 Active meditation: check out these useful insights curated by a senior living home in Bangalore
April 17, 2021
Categories : Senior Health Tips
There are many elderly people who struggle to sit still for long. If you are one among them, active meditation may be the right self-healing technique for you. You have all the benefits of meditation without sitting in one place.
As one of the best senior living homes in Bangalore, we discuss some useful insights on active meditation:
Meditation is not a chore: Anyone who has tried meditation before knows how difficult it can be to sit for long and gather thoughts. When you approach it as a chore, it becomes all the more difficult. It is for this reason that many elderly people are embracing meditation through movement. You can have a mini meditative session whenever you want. The key is to focus on what you are doing and what it feels like. Conscious breathing exercises, mindful walking and yoga are some great ways to still the mind while your body is moving. Active meditation helps to ease stress, improve sleep, and promote positive well-being. Practising active meditation can help you feel calmer and more focused.
Reduce anxiety with mindful breathing: On an average, a human being breathes 24,000 times a day. But how many of us are consciously aware of those breaths? Poor breathing practices can lead to a host of health problems. High blood pressure, increased stress levels, suppressed immunity and increased susceptibility to illness are some of them. Taking just a few moments each day to practice deep breathing helps your mind and body to relax and also keeps a host of health problems at bay. If you are new to active meditation, conscious breathing is a great place to start with. You just need to take out 60 to 90 seconds to practise conscious breathing anywhere you want. But this isn't the only form of active meditation you can do on the move, there are many more that we will discuss further.
Mindful walking: Turn your daily walk into an intentional meditation session. To practise walking meditation, all you need to do is take deep breaths and walk. Be mindful of each breath and every step you take. Mindful walking offers many benefits, both physical and psychological.
Yoga: Yoga is perhaps the most widely practised form of active meditation. It involves slow breathing that is in sync with the body's movement. You can combine strengthening and stretching poses with deep breathing and meditation.

You can actively meditate no matter where you are. Being more mindful in the moment can help you find enjoyment in even the mundane things in life.
Relavent tags : Health tips for seniors | senior living homes in Bangalore