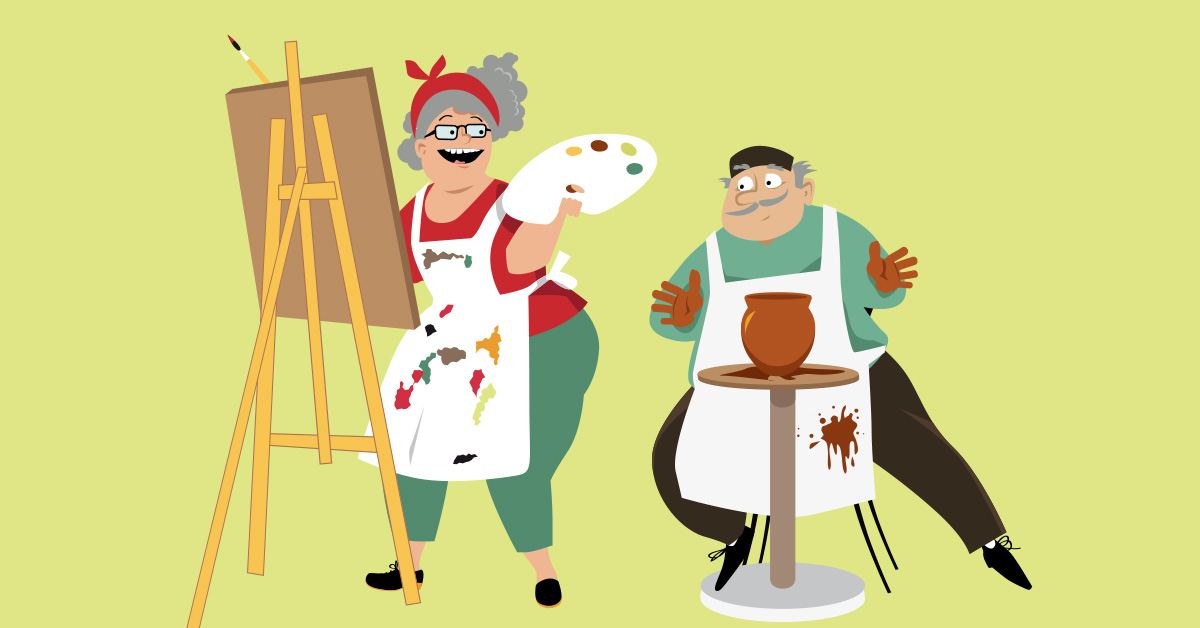 Benefits of Art Therapy for Seniors, and How The Best Rated Senior Living Communities are Encouraging Their Residents to Participate in Artistic Activities?
March 15, 2021
Categories : Senior Living Tips
Be it drawing, painting, sculpture, photography, or any other form of visual art – the process of creating something from scratch can be quite therapeutic for people of all ages, especially seniors. Expressing oneself through art is one of the proven methods of keeping stress at bay and keeping oneself engaged in a creative manner. With art therapy, one can let negative emotions take a backseat and make room for positive feelings. When practiced in groups, art is a great way to meet like-minded people and make new social connections. Art helps to alleviate loneliness and isolation – as
one of the best rated senior living communities
we organise art workshops to encourage our residents to discover their creative side.  We feature the artwork of our residents in our monthly
journals
.
Here are some of the benefits of art therapy:
Benefits of drawing:
Drawing is a great way to challenge the mind creatively. The brain is actively engaged in imagining what to draw while at the same time exploring tools like pencils, markers and brushes. The targeted use of drawing helps to keep the mind sharp and promotes dexterity. It also offers a way to seniors to communicate and express themselves. Not only does drawing help in reducing stress and boosting self-esteem, but it can also help seniors refine their fine motor skills.
Benefits of painting:
Active participation in the arts like painting can have a positive impact on the health and well-being of seniors in many ways. Painting or even colouring sessions can be quite therapeutic for senior adults. Painting evokes feelings of peace and fun. It sharpens the mind through conceptual visualisation and implementation. People who frequently write, paint or draw have less chance of developing illnesses related to memory loss as they age. Those who find it difficult to open up about their feelings easily may find painting a great way to release their inner feelings.
Benefits of writing:
Unlike talking, when people write they use sophisticated words and expressions to convey what they have in mind. Writing is a thinking exercise, and just like physical exercise, it can help the brain stay in 'shape' especially as one ages. Writing about positive experiences is associated with an increased sense of well-being. Writing or journaling has also been linked to improved mood and reduced stress levels.
Relavent tags : Best rated senior living communities