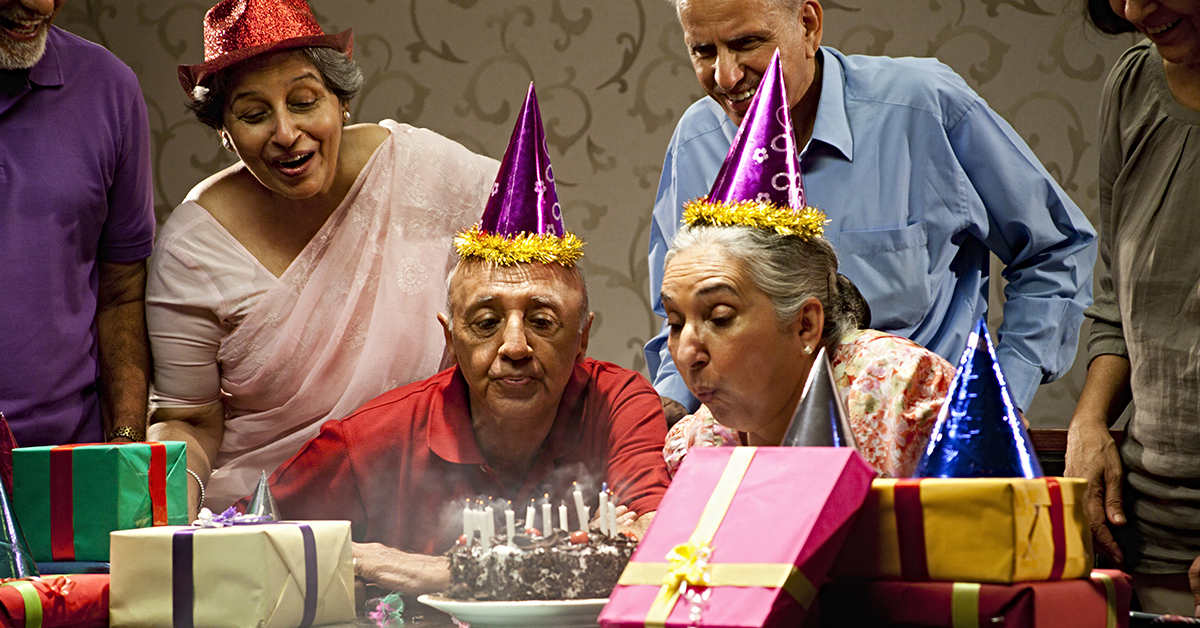 Forever Young: How to Host Super Fun Birthday Parties at Retirement Homes?
October 3, 2020
Categories : Senior Living Tips
Retirement homes and birthday parties? Aren't retirement homes supposed to be grey and lifeless? If you thought so, then let us first dispel a few myths, retirement homes are not old age homes. From hosting movie screenings and music concerts to wellness workshops – today's retirement homes in India help you stay young at heart.
Now let's look at some interesting ideas to help you host a memorable birthday party.
Host a dinner or luncheon: A simple birthday luncheon or dinner feels delightfully wonderful. Having your favourite people around you while relishing your favourite delicacies is a great way to count your candles and blessings. Many retirement homes like ours offer banquet service to help you host a grand party or dinner. Our banquet halls are spacious enough for you to enjoy dining there with your friends and family. For special occasions, we can design the menu as per your preferences. Decorating the banquet hall with streamers, balloons and birthday decor items will make your birthday bash super fun.
Host a movie screening of your favourite movie: If you are a movie buff, then celebrate your love for cinema on your special day. You can design your invites to look like movie tickets. Have your guests dress up as their favourite movie characters or just catch the latest blockbuster on the big screen at your retirement home. At our retirement home facilities, we can help you host movie screenings of blockbusters as well as classics so that you can enjoy with your family and friends. Follow the movie up with a nice lunch or dinner.
Plan a birthday outing: Visit a museum or a monument, go to your favourite restaurant, attend a music concert, throw an amazing birthday picnic or plan a birthday getaway, there is a lot you can do on your special day. If you are worried about booking tickets and arranging vehicles, many retirement home facilities, including ours, have concierge services for residents. We help you hire vehicles for your impromptu trips. We also provide booking assistance.
Fun games equal fun parties: Who said indoor games are only for kids' birthday parties? To ensure everyone is laughing, engaged, and entertained, host indoor games. Treasure hunt, ping pong, musical hoops, and karaoke can liven up any birthday party. If you're worried about organising these fun parties, trained and dedicated staff at our senior living communities can help you with this and a lot more.
We hope we have given you enough ideas for your birthday bash and you must now be eagerly waiting to blow out the candles and unwrap the gifts.
Relavent tags : Best retirement homes in India