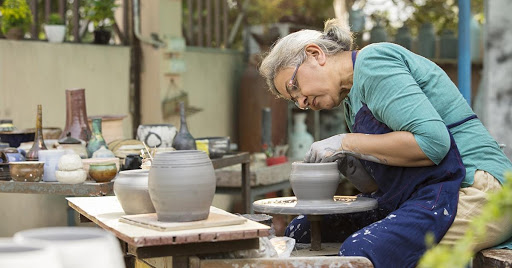 How are Senior Living Communities in India Promoting Self-Care?
May 24, 2021
Categories : Senior Living Tips
Practising self-care isn't always easy as most people are often too occupied to make time for  themselves.  When you take time for self-care, you can end up feeling guilty. But spending some 'me-time' can have positive effects such as improved emotional health and physical well-being. Being one of the best senior living communities in India, we encourage our residents to spend time doing things they really care about and love. 
Here are a few useful tips to help you take better care of yourself. We also discuss how we facilitate self-care in our senior living communities:
Find your flow: The key to living a long and happy life is to find your creative flow. When a person is challenged to do new things such as painting, yoga or learning a new language, it has many positive benefits. When you are engaged in a creative activity, you sharpen your problem-solving skills, improve fine motor skills and reduce stress. By organising regular art and craft workshops, hobby classes and other such activities, we help our residents find their creative flow.
Put yourself first: Often you may find it hard to put yourself first and find a space where you can be indulgent. If you have been wanting to watch a particular movie or eat at your favourite restaurant, do not let your schedules hold you back. Making time for yourself and for things you love will leave you feeling energised and happy. Housekeeping services ensure that residents do not have to fret over daily chores. Having a worry free lifestyle gives our residents more time to do what they enjoy. From cinematic experience to yoga classes, we help our residents enjoy the little pleasures of life.
Take a deep breath: Deep breathing is a great way to meditate and spend time with yourself. Deep breathing techniques relax the brain and boost energy. A few minutes of mindful breathing can help you calm yourself, clear your mind and bring in positive energy. It is for this reason that in our senior living communities the day starts with yoga classes that teach residents many beneficial breathing exercises.
Try something new: Have you always wanted to try a new hobby such as playing a musical instrument or painting or dancing? Learning new skills is a great way to spend time with yourself in a creative way. It keeps anxiety at bay and makes the mind sharp and alert. At Columbia Pacific Communities, we encourage our residents to participate in activities such as dance and music lessons, art and craft workshops and language classes.