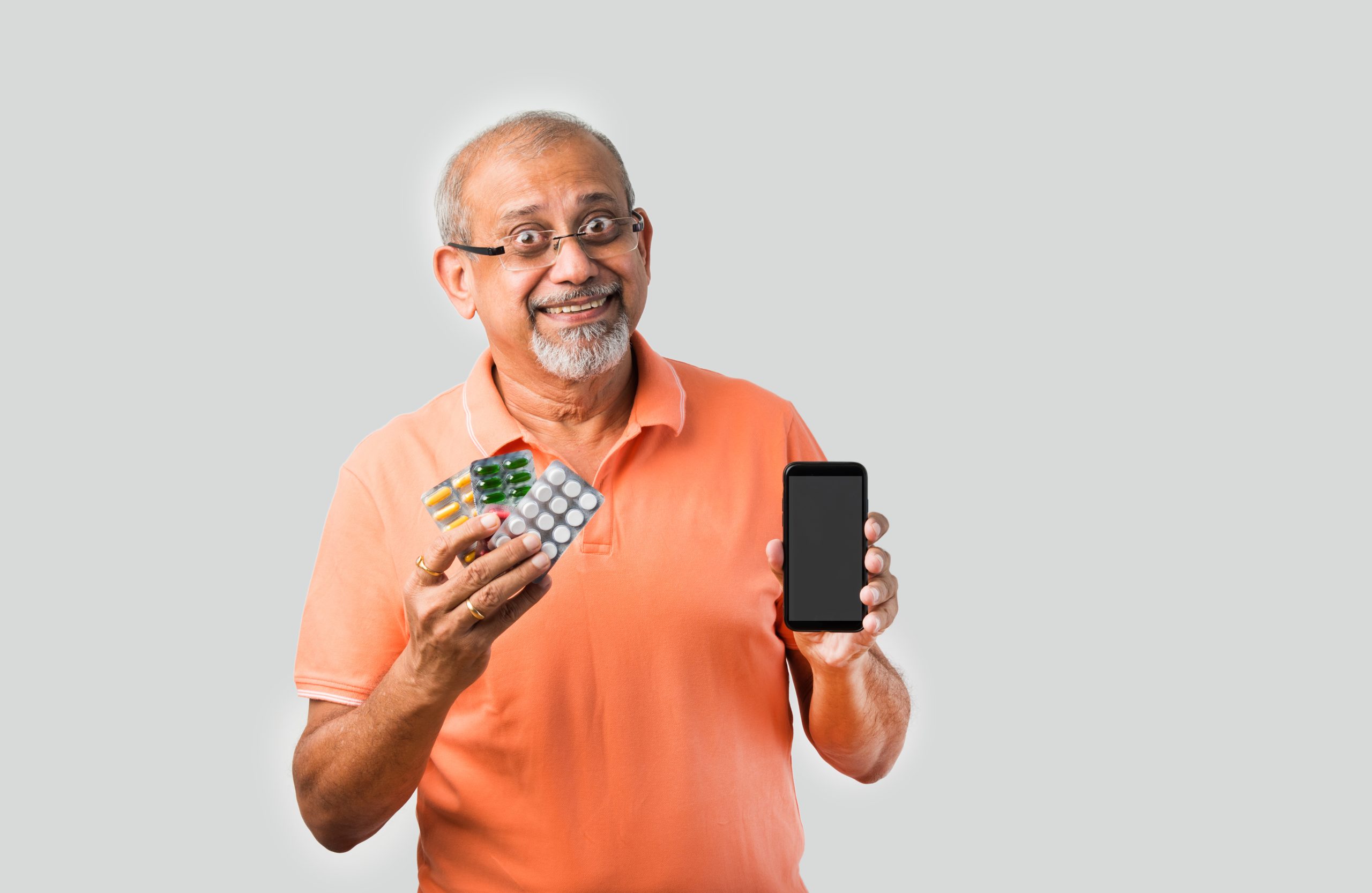 How can seniors avoid overmedication?
September 8, 2022
Categories : Positive Ageing | Senior Living Tips
Seniors often take multiple vitamins, medications, and supplements to treat various health conditions and symptoms. This can increase the risk of medication mix-ups. These mix-ups can be quite dangerous. They can result in mild adverse effects such as constipation, rashes, and dizziness to severe medical issues requiring hospitalisation. If you are searching for information on overmedication, here is a useful read for you. As one of the leading gated communities in Puducherry, here we share with you useful insights on overmedication.
There are different types of medicines. Here are a few examples:
Prescription medications: Prescription medications can be either "brand name" or "generic." A doctor or nurse practitioner prescribes these medications.
Complementary and alternative health products: These products include herbal and plant-based remedies, vitamin and mineral supplements, ayurvedic medicines, probiotics, Omega-3 and essential fatty acids, and homoeopathic medicines.
Over-The-Counter (OTC) medications: OTC medications are sold without any prescription. These include cough and cold medicines, laxatives, aspirin, sleeping aids, and pain relievers.
Here are some of the tips for you to avoid the dangers of overmedication.
Make a list and check it twice:
It is important to keep an up-to-date list of all the medications you are taking, including prescription and over-the-counter drugs, vitamins, supplements, and alternative health products. Be sure to include the names, doses, and how often you take them. It is also important to update this list whenever anything changes and to share it with your health care providers and caregivers. This way, they can be aware of all the medications you are taking and can provide the best possible care. When going to appointments, be sure to bring your updated medication list or medications with you.
Do not be afraid to ask questions:
It is important to be an active participant in your own healthcare and that includes being informed about the medications you are taking. Be sure to ask your doctor about what each medication is for and if they can interact with other medications you are taking. The doctor can run the medication through a drug interaction database to confirm. If you are unclear about anything else about the medications, speak up. You have to be sure to understand:
How and when must medication be taken?
What to do if a medication dose is missed?
Is a generic version of the medication available?
What are the potential side effects of the medication?
What is the purpose of the drug?
Do not self-prescribe:
It is important to only take medications that are prescribed for you by a medical professional. Taking medications that are not prescribed for you can be dangerous and lead to adverse effects. It is also important to ask about over-the-counter medicines as they may interact with your prescribed medications.
Using expired medication can also be harmful as the medication may have lost its potency. If you are looking for quick relief, do not increase the dose of the medication or add any over-the-counter drugs to your list of medications. This puts you at risk of overmedication and drug interactions, which can cause serious harm. Always speak with a medical professional before starting any new medication.
Note: Do not stop taking medication just because you feel better. Ask your doctor before stopping any medication.
Medication compliance is important:
There are many apps that allow you to create medication reminders. You can install these apps on your smartphone.  You can even connect them to your smartwatch.
Organise your medications:
You can use pill boxes or medication organisers to manage medications safely. These devices can help ensure the correct dosage is taken at the right time. In addition, they can also help declutter the home by providing a place to store pill bottles safely out of sight. Also, it is better that you routinely throw away old pill bottles and expired medications to organise your medications well.
Looking for gated communities in Puducherry that promote positive ageing for senior citizens?
Spread over 35 acres of land, our gated community in Puducherry for senior citizen is designed in such a way that you can enjoy all the benefits of a home without hassles of maintaining it. There is a dedicated team to take care of housekeeping, cooking, and maintenance while you spend time meeting new people, nurturing new hobbies, and focusing on your overall well-being. To know more about our gated community, call us at +918884555554.
Relavent tags : Gated communities puducherry | positive ageing for senior citizen