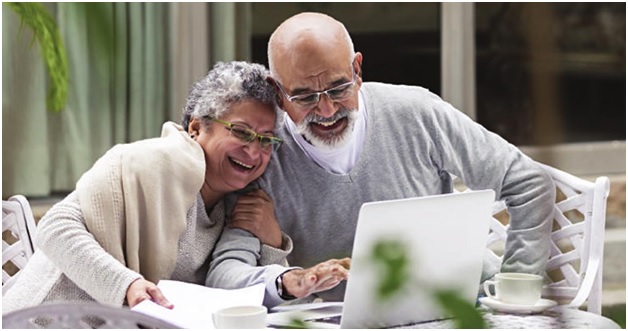 Researching senior living communities for NRIs online: check these useful insights
August 17, 2022
Categories : NRI Corner | Positive Ageing | Senior Living Tips
If you are an NRI and planning to spend your golden years in India, you will be surprised to see the wide range of senior community living options available. Modern senior living communities for NRIs understand the importance of a well-rounded active lifestyle and offer amenities and services that match your needs and wants. But with so many choices, finding the best senior living option for yourself can be an overwhelming process. Therefore, it is important to do your homework properly before you make any financial commitment. Here we share with you a few useful insights on researching senior living communities: 
Know your needs:
Different types of senior living communities offer different levels of care and support. Before you start searching online, it is important to assess your needs with regard to health issues, daily tasks, safety, and social support. This can help you identify what type of senior living is needed.
Understand the types of senior living options available:
There are mainly two types of senior living communities:
Independent senior living facilities: These are for seniors who are physically and mentally capable of living independently and would enjoy the companionship of others of their age.
Assisted living facilities: They are ideal for seniors who are healthy but may need help with daily activities such as bathing, dressing, cooking, laundry, and medication management. Assisted living communities are not nursing homes as they do not provide 24X7 medical care.
Think about what you want:
Good senior living communities for NRIs offer the lifestyle, amenities, and services that meet your retirement needs. It is important to make a list of both non-negotiable and nice-to-have options.
Our senior living communities for NRIs promote an active retirement lifestyle with plentiful opportunities for you to stay active physically and socially. At our senior living amenities, you can take part in yoga, zumba, aerobics, and hobby classes in a secure environment. We also offer on-site services such as 24X7 preventive maintenance for electrical and plumbing work, customised housekeeping, and maintenance of the shared living spaces so that you spend your time on recreational activities.
Thoroughly go through the website:
When you are shortlisting senior living communities for NRIs online, check their websites thoroughly. Explore their videos, image galleries, activity calendars, and floor plans. Schedule a virtual tour to get an inside look at the community. We not only offer a live one-on-one virtual tour of our senior living communities for NRIs but we also have EMI calculators to help make an informed decision.
Do check their social media accounts:
Most senior living communities are active on social media. By checking their social feeds, you can get a feel of the community and know a little more about the daily life for residents there.
Want to buy retirement homes in India?
Our senior living community for NRIs will have premium apartments available in different sizes. There will be a senior-friendly fitness centre, spa, salon, yoga deck, swimming pool, and facilities for indoor and outdoor games. Our on-site team of staff will take care of maintenance, daily meals, housekeeping, laundry, and concierge. To know more, call us at +918884555554 or book a virtual tour.
Relavent tags : Buy retirement homes in India | senior living community for NRIs