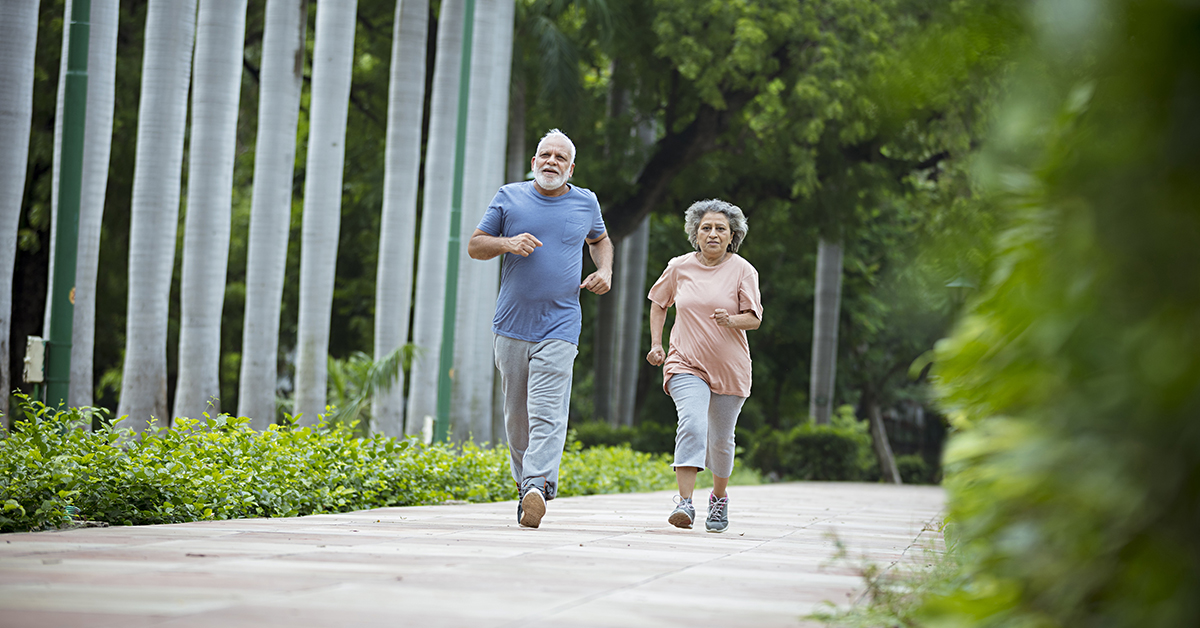 How Can Seniors Lower Their Blood Pressure?
November 3, 2021
Categories : Senior Health Tips
High blood pressure is one of the most common health conditions among seniors. Poorly controlled blood pressure can cause heart disease, kidney disease, and vision problems. 
As one of the leading senior citizen homes in Chennai, we have curated ways to help seniors control their blood pressure: 
1. Stay physically active: Light to moderate physical activities such as brisk walking, aerobics, yoga, and swimming can help seniors to have control over their blood pressure. Our senior citizen homes in Chennai have fully equipped gyms, jogging paths, and activity centres to help our residents lead a physically active lifestyle. 

2. Reduce your daily salt intake: Over time, excessive salt intake can lead to hypertension. According to WHO, adults should consume less than 5 g of salt per day. Seniors should avoid processed foods and limit their intake of salty snacks. Also, they should avoid keeping a saltshaker on the table. When buying canned food items, seniors should buy items with 'no-added salt' labels. Also, adding more fresh fruits and vegetables to daily meals can reduce their sodium intake. 
At our senior retirement homes in Chennai, meals are prepared in accordance with the nutritional needs of residents. Prepared by expert chefs, the meals are delicious and cater to senior nutritional needs.
3. Get enough sleep: Getting less than six hours of sleep is known to be bad for health. It has been found that sleep deprivation and heart disease are closely linked. Here are some tips to get quality sleep: 
Reduce blue light exposure in the evening

Do not consume caffeine late in the day

Try to sleep and wake up at the same time 

Do not eat late in the evening

Do not have heavy meals in the evening

Looking for senior citizen retirement homes in Chennai?  


Check our senior retirement homes in Chennai where everything is designed keeping in mind your physical health and emotional well-being. From 24/7 security services and concierge services to in-house 24/7 staff available for breakdown or maintenance, we offer a wide range of senior-friendly amenities and facilities. To know more about our senior retirement homes, call us at +91 8884555554.

Relavent tags : senior citizen homes in Chennai | Senior retirement homes in Chennai