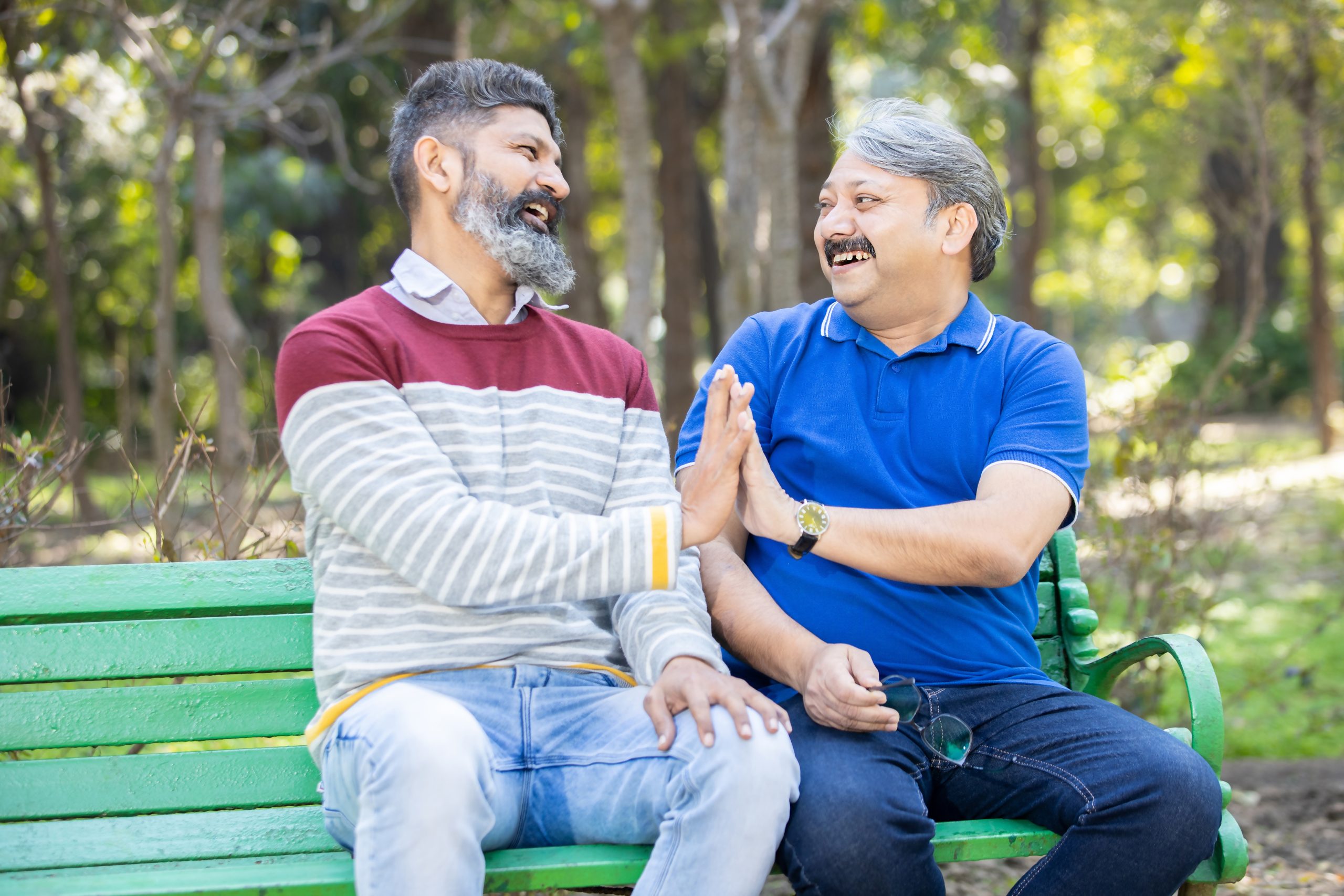 How seniors can build trust through communication? Useful insights by one of the best luxury retirement homes in South India
April 14, 2023
Categories : Senior Living Tips
Trust is the foundation of any relationship. Without trust, communication becomes difficult and strained and without effective communication, establishing or maintaining trust can be challenging. As one of the luxury retirement homes in India, we share some of the useful insights on strategies for building trust through communication: 
1. Maintain transparency in communication:
Transparency in communication is important for making relationships stronger and more reliable. There should be no hidden agenda behind communication, as it can sow the seeds of mistrust from an early stage. It is important to practise open communication and avoid keeping secrets or withholding important and relevant information from concerned people. Doing so can make them feel unimportant and deteriorate the relationship between both parties. In case of disagreement, it is important to point out the issue and come to a common ground. This helps to avoid conflicts or resolve potential ones before they arise. 
2. Consistency in behaviour:
To build trust through communication, you must behave consistently and communicate with friends, colleagues, and family often. Stay away from negative behaviours and cynical indications, as they can hinder the trust building process. Maintaining a consistent behavioural pattern in your relationship can help prevent doubts from arising. When inconsistencies occur, try to resolve them.
3. Show interest in making conversations and be a good listener:
When communicating with other people, it is important to show visible interest. Ask questions to keep a natural flow in conversation. This makes the other person think that you are genuinely interested to know more.  To build trust through communication, you need to listen carefully. When you are a good listener, you do not harbour any assumptions. Also, you are able to identify unique and key takeaways from the conversation and limit chances of errors or misinterpretations. 
If you live in a retirement community, you will get many opportunities to engage in meaningful conversations and build connections with others. The sense of community and shared experiences create a comfortable and welcoming environment, encouraging you to communicate with others and build trusting relationships. Additionally, retirement communities offer a range of social activities and events that foster a sense of belonging and social support within the community. These interactions can lead to meaningful conversations and the development of new friendships.
4. Be respectful towards others while communicating:
Whenever you speak with someone, maintain a friendly and polite tone. These are some of the basic guidelines to ensure that your communication remains respectful.
Avoid interrupting the speaker.
Do not speak loudly.
Avoid gossip.
Refrain from making sarcastic or hurtful comments.
Do not taunt or embarrass others.
5. Maintain honesty, clarity, and compassion
Honesty, clarity, and compassion are the three most important aspects of building trust. Genuinely being yourself will help others to see your intent. To do this, you may want to consider sharing relevant information about yourself and your values. Clarity will allow others to understand your purpose and how you feel. Additionally, approaching conversations with compassion can help establish a heartfelt and trusting connection.
Read More –  Senior living and assisted living: How to choose senior citizen apartments for yourself?
Looking for senior citizen luxury homes in South India? 
If you are searching for luxury retirement homes in South India, explore our senior living communities. Our senior citizen luxury homes offer exceptional facilities, warm hospitality, and a reassuring sense of security. To learn more about our retirement homes, please feel free to call us at +918884555554. 
Relavent tags : Best luxury senior living