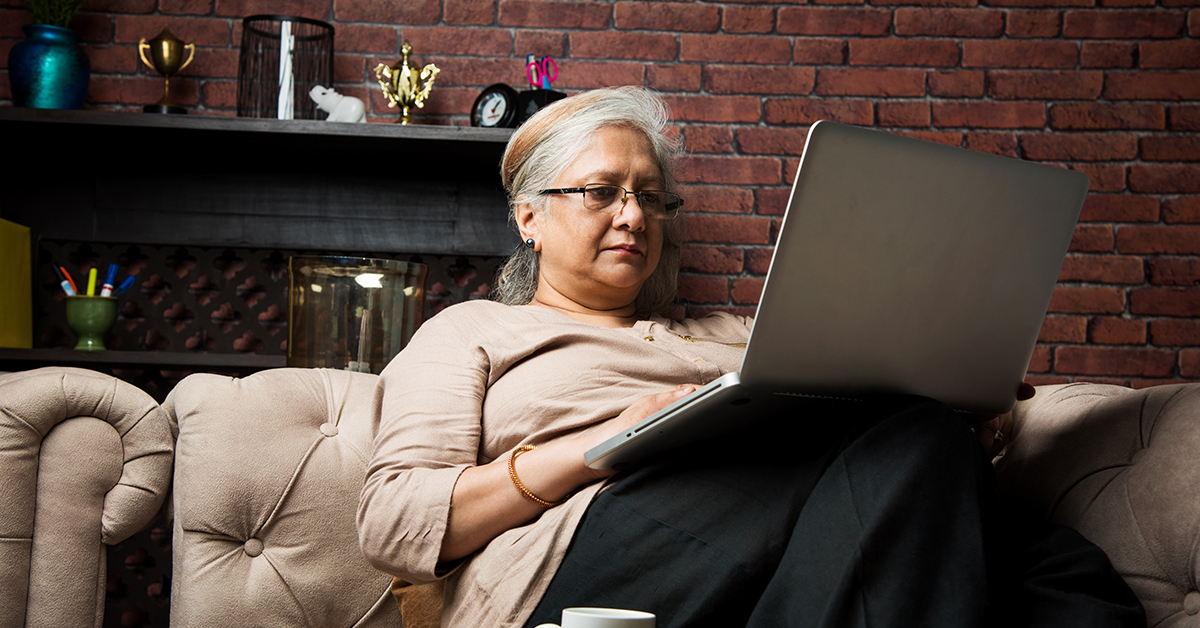 How to Spot an Online Scam? Tips from a Senior Citizen Home in Chennai
December 29, 2020
Categories : Senior Living Tips
One day Mrs Renuka Iyer (name changed) got an email from a stranger informing her that her grandson was in trouble.  According to the email, he was in a car accident which caused severe damage to a lady's car. "The stranger wrote to me saying that my grandson broke his hand, hit a lady's car, and would be sent to jail if I didn't transfer money. I thought my grandson was really in trouble." Mrs Iyer goes on to say "I couldn't call my son and daughter-in-law as they were not in India at that moment. I was clueless on what to do as the email id appeared to be associated with a government agency. I transferred the money. I later came to know that my grandson was hale and hearty and that I was conned." Mrs Iyer was a victim of what is known as a grandparent scam that preys on elder people's emotions, fears or hopes.
Older adults are often targeted by scammers. Experts believe that scammers exploit elderly as they may be isolated, lonely or not tech-savvy.
Here are some key points that can help seniors identify a potential scam.
Email/ phishing scams: In these scams, seniors receive email messages that appear to be from a legitimate company or institution like a bank, asking them
to "update" or "verify" their personal information. If you receive such an email that looks like it has been sent to you by your bank, get in touch with a representative at the bank. Call them and let them know the details of the emails.
Email lottery scams:
These scams steal personal information and money. Scammers send out congratulatory emails that announce your winning of a lottery or sweepstakes. The recipients are asked to transfer money to receive the prize money. Some are even asked to send the scanned copies of their passports, Aadhar card and PAN card. Often such emails ask you to respond quickly or you risk missing out on prize money. If you receive such an email, do not reply to them, or open any links in them. In some emails, the scammers urge you to keep the information private, to maintain privacy or stop other people from getting your winning money by mistake.
Romance scam:
Scammers pose as interested romantic partners on social media and con elderly victims. Scammers spend hours online researching about their elderly victims before they send a friend request. They spend weeks or even months to gain your trust. Once you start trusting them, they invent lies about needing funds for urgent medical treatment for their kids, or urgent travel expenses or funds to keep afloat after a job loss. Some of the tell-tale signs of an online romance scammer are: they always find excuses to not meet face-to face, ask too many personal questions without telling you much about themselves and request you to transfer money to their account.
Relavent tags : senior citizen home in Chennai