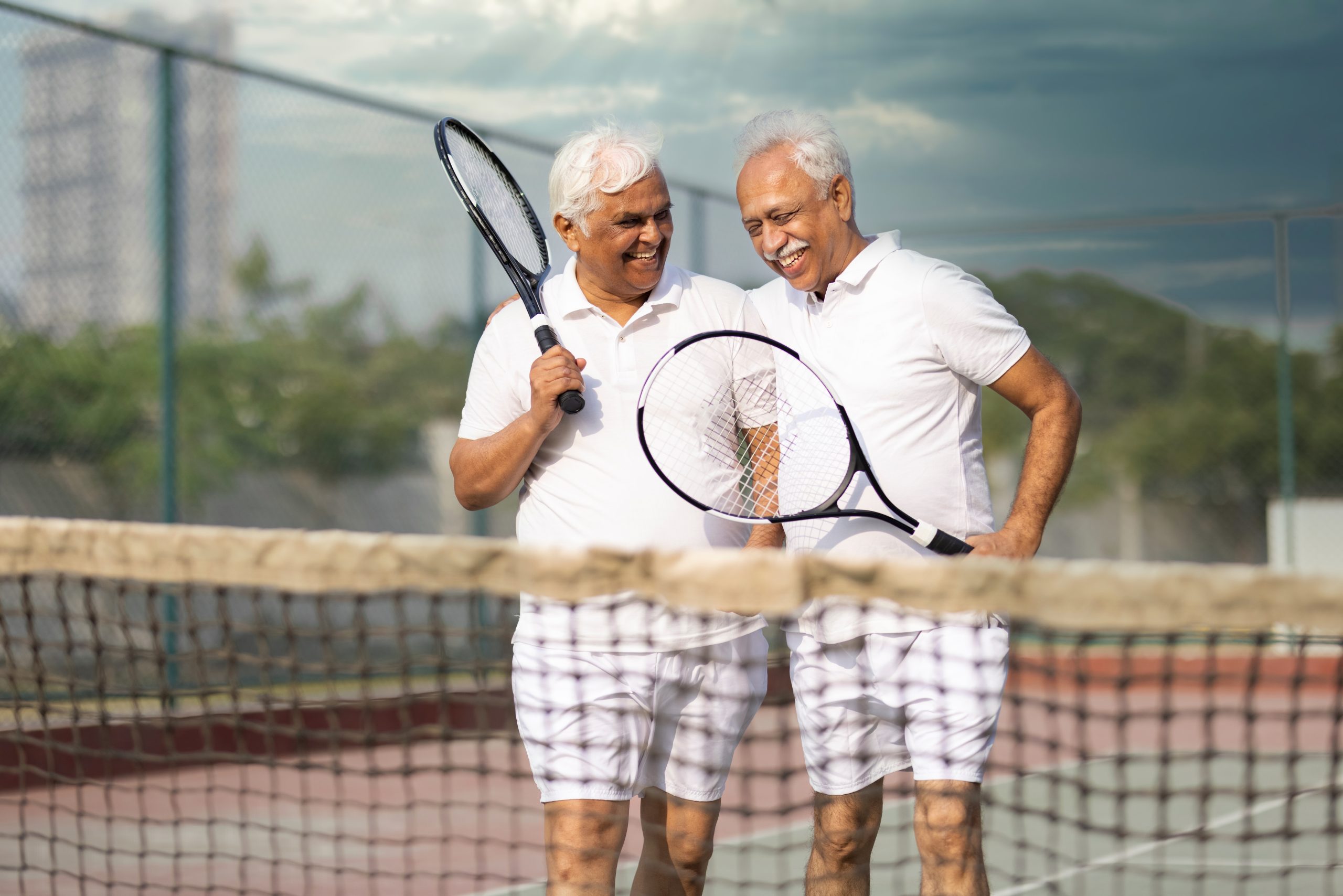 How to surround yourself with the right people after retirement? Check these tips by one of the leading retirement homes for NRIs in India
March 30, 2023
Categories : Retirement homes
With effective socialising, you can build a network of friends and colleagues who will support you throughout your retirement. However, it is important to surround yourself with the right people after retirement for maintaining meaningful social connections. As one of the leading retirement homes for NRIs in India, we share with you some useful insights on surrounding yourself with the right people after retirement.
Identify your interests and hobbies: Find something that you genuinely enjoy doing. Once you identify your interests, you can find a group or club where people with similar interests gather to socialise and form meaningful connections. For instance, if you have an active lifestyle, you can join a sports club such as a golf or cricket club where you can connect and have fun with like-minded individuals on the field.
Use online resources: Online resources can help you know more people. Social media platforms such as Facebook and Whatsapp can help you connect with like-minded people. You can join groups where you will meet people who share similar interests and discuss current events, books, movies, or anything that interests you.
Join a senior centre and attend community events: When you retire, it can be difficult to meet the right kind of people with whom you can comfortably talk. It is important for you to have like-minded friends – who share your interests and perspectives. You can consider joining a senior community centre where they host various activities and events that help members make new friends. Community events and gatherings such as concerts, festivals, or local events are also a great way to meet new people. These events help you meet people from diverse backgrounds. Also, attending events can help you learn about local support groups and charity organisations and groups in your area.
Reconnect with old friends: When you retire, you have ample time to reconnect with your old colleagues and friends. Reach out to them and see how they are doing. Schedule to meet them for lunch or dinner and rekindle the happiness of old times spent together. Reconnecting with friends can help you feel more welcome and at ease. As old friends can be the strongest forms of support, you can easily share your feelings with them.
Join support groups: If you are dealing with a challenging situation, finding a support group can help you. Also, joining a support group is a great way to feel connected with others in the group. You will realise that you are not the only one dealing with a difficult situation. Members of support groups are understanding, non-judgemental, and inclusive. You can share your experiences and feelings with them, without any hesitation. Over time, these connections can lead to the development of new and supportive friendships.
Read More – If you are an NRI buying property in India, take a look at the best cities to retire in
Planning to buy retirement homes in India? 
If you are looking for a peaceful and tranquil senior living community in India, explore our senior living communities in Bangalore. Our retirement homes provide outstanding facilities, warm hospitality, and a sense of security. To know more about our retirement homes, call us at +918884555554 or book a virtual tour.
Relavent tags : Buy retirement homes in India | Retirement homes for NRI in India