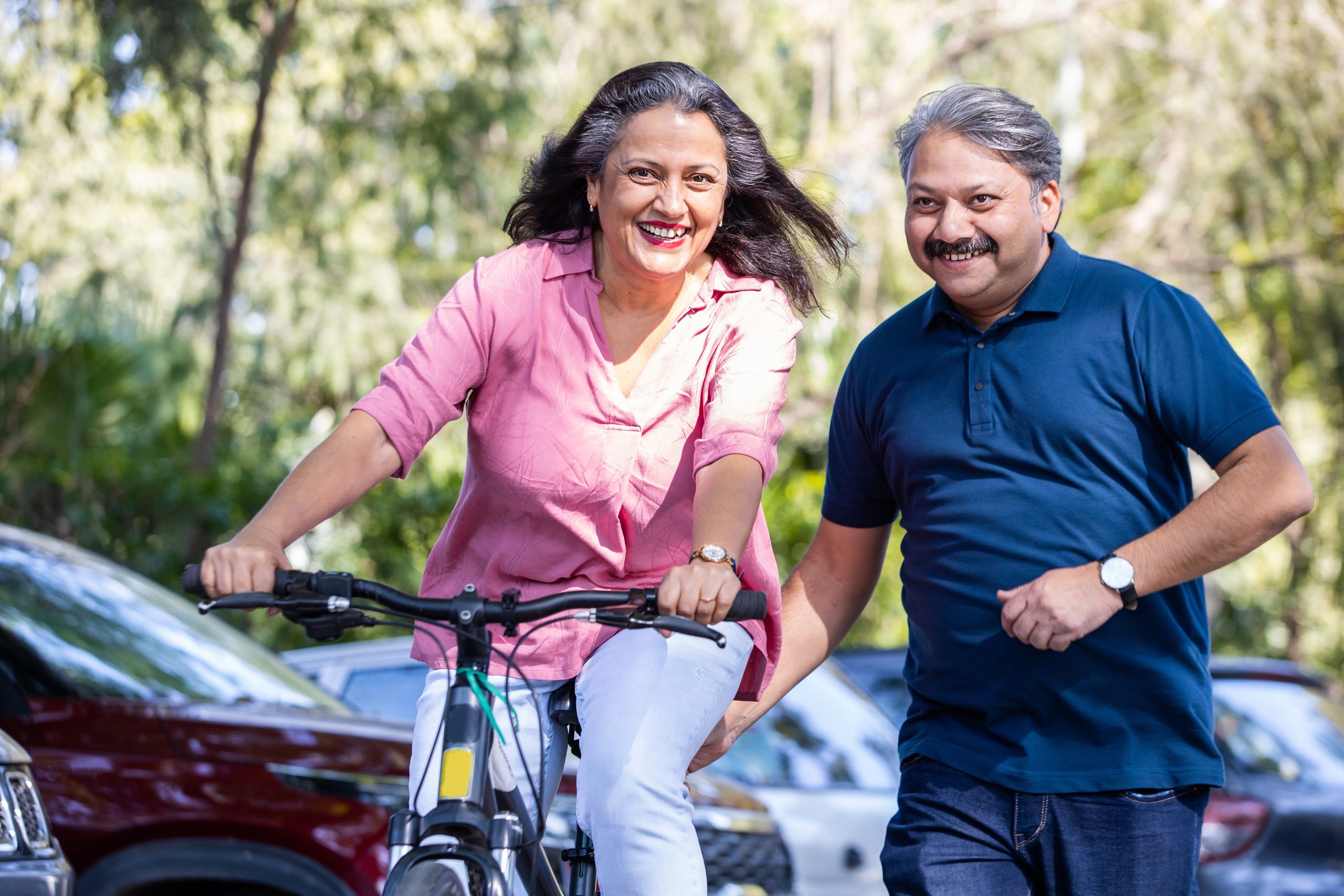 Key Ingredients For an Active and Happy Retirement life
August 5, 2022
Categories : Retirement Communities in India
A happy retirement means different things to different people. To make the most of your new-found freedom and time, you need to take a holistic approach towards ageing and take care of your physical, emotional, and spiritual well-being. As one of the leading retirement communities in India, we share with you some key ingredients for an active and happy retirement life:
Social connection:
Feeling socially connected is one of the most important aspects of life. According to a study, maintaining social connections may help reduce the risk of depression and anxiety. Being socially connected to family, friends, or neighbours can help you feel happy and content. Spend more time with people who make you feel positive and happy.
Giving back to society:
 When you volunteer, you can make a true difference in the lives of others. This gives you a sense of purpose and helps you become part of something greater in life. It has been found that volunteering not just improves life satisfaction but is also associated with reduced depression.
Physical and mental well-being:
Exercising is good for mind, body, and soul. According to a study, even 6 minutes of physical activity can improve mood and boost energy levels. By exercising daily, you can boost your health and happiness over time.
Ongoing learning:
There is a famous saying, "if you are not growing, you are dying". This adage is true for everyone, irrespective of age. A key aspect of fulfilling retirement is to keep yourself engaged in a creative and productive manner. Growing a vegetable garden, creating an artwork, learning to speak a foreign language, or playing a musical instrument are some great ways you can find passion in life and boost happiness levels. The best part is the more hobbies you have, the wider your social circle will become.
Looking for senior living communities in Bangalore? Want to know more on community living in Bangalore?
Our premium community living facility will be designed to help you live your retirement life on your terms. When you move into our premium community living, you will have nothing to worry about. Housekeeping, maintenance, and daily meals – all will be handled by our on-site staff. While we take care of your chores, you will be free to enjoy amenities such as a clubhouse, swimming pool, spa, salon, restaurants, and indoor and outdoor games facilities. To know more about our facilities, book a virtual tour or call us +918884555554.
Relavent tags : community living facility | community living in Bangalore