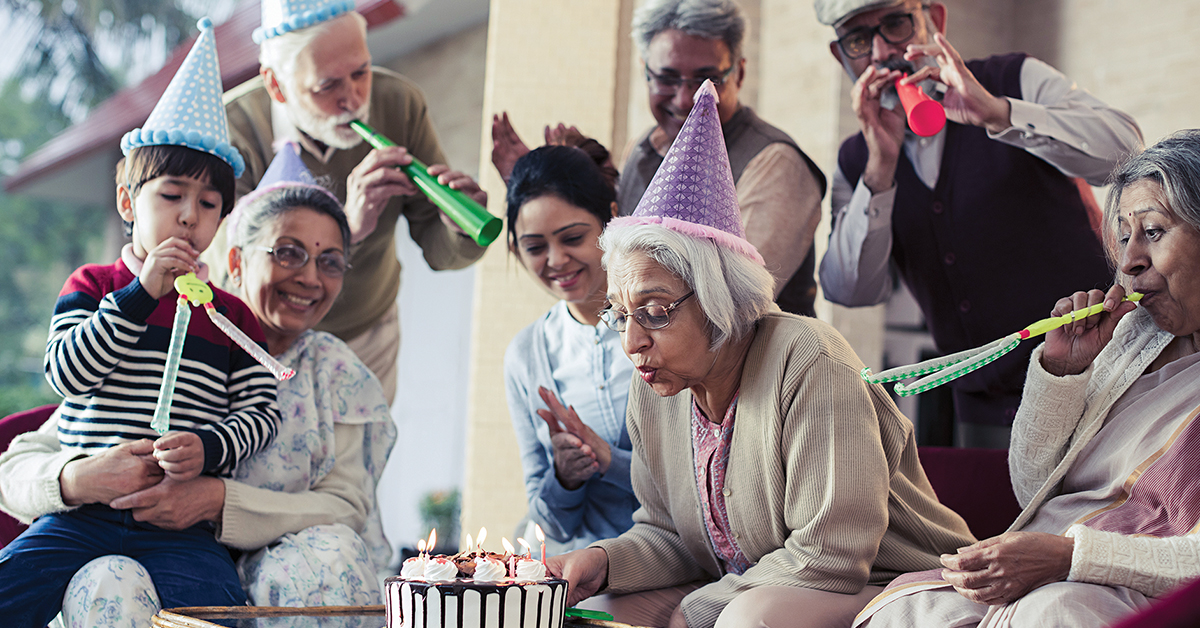 Making Friends After 60 Becomes Easy at Senior Citizen Housing Communities
October 11, 2020
Categories : Senior Living Tips
Mr. and Mrs. Nair were planning to move to a senior citizen community in Chennai. They had a big house in the city, but it was becoming increasingly difficult for them to manage it. With age, they were finding it difficult to maintain the house. They had a trustworthy maid who helped them with the household chores, but when she left for her village the couple was left scrambling to find a new maid. Their only son stayed in Delhi and wanted them to come and stay with him. But they didn't want to leave the city and also lose their sense of freedom. After a lot of consideration, they planned to move to a senior citizen community in Chennai. But they were apprehensive about making new friends there. We understand that striking up friendships when you are moving to a new place can be tricky. But senior citizen housing communities like ours help you with an environment that fosters friendships. Be it our community spaces or barbeque area and lounge seating – our senior citizen housing communities are designed in a way to help people converse and get acquainted with like-minded people.
If you are above 60 and are planning to move to a senior citizen housing community – but like the Nairs you are worried about making new friends at a new place, then read on.
Meet your new neighbours – Start connecting with your neighbours. Smile at them whenever you see them, and you'll soon find an opportunity to chat with them. Once you start getting to know them, meet them over a cup of tea or coffee. Our restaurant and bistro is very popular amongst our residents, as it offers the right ambience to strike up conversations over a cup of tea and delicious, freshly-baked confections.
Follow passion – Whether it's art, books or music, regularly participating in an activity that you enjoy allows you to be in contact with other like-minded people over and over. Meeting them regularly can be a great first step to connect with them. Our reading lounge and library is a great place to meet other book lovers. Our indoor games room is the ideal place to strike up conversations with other residents over a game of pool or carrom.
Volunteer – Volunteering for a worthwhile cause is a great way to meet interesting people who care about the same things as you do.
Keep an eye on local events – From walking tours and art classes to group exercise classes – find out about local events that might interest you. Usually the basis of making a friend is a shared experience.
Learn new skills – When you move to a senior citizen housing community, you don't have to worry about everyday household chores. Housekeeping and maintenance services, taken care of by an experienced team, gives you the freedom to lead a maintenance-free lifestyle. You can use the time on hand to learn new skills and meet new people.
We understand that change isn't easy and the decision to move to a new place and making new friends may be tough. But we are here to help you take that next step with confidence.
Relavent tags : Senior Citizen Housing Communities