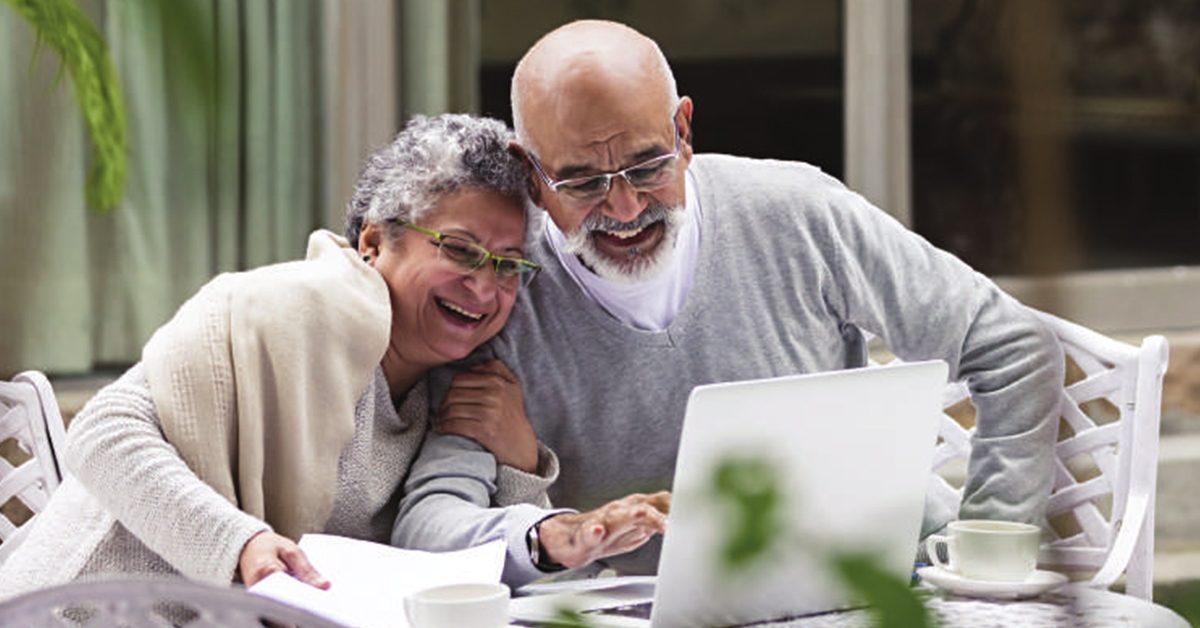 Online Safety Tips for Seniors
October 10, 2020
Categories : Senior Living Tips
Mr. Subramanium, a retired teacher aged 65, lives with his wife in Bangalore. Their only son moved to Canada 3 years ago and was the one that introduced them to the benefits of social media. The aged couple found their old friends on social channels and were extremely happy to reconnect with them. They exchanged personal details with them and kept in touch with their old friends. They would occasionally email their friends asking about their wellbeing. One day they received an email from Mrs. Kumar, one of their old friends, asking for money because she was in some sort of a financial bind. She particularly told them not to talk about it to other friends. The couple was worried about her and transferred the money. They were taken aback when one of their friends called them and asked whether they received an email from Mrs. Kumar asking for money. They were shocked when they heard that someone impersonating Mrs. Kumar was asking for money from all her friends. Like Mr. and Mrs. Subramanium, there are many seniors in India who fall prey to such financial scams online. Many of them lead lonely lives as their kids have settled abroad or live in a different city. They aren't generally comfortable with technology and are less likely to react to SMSes sent by their banks informing them of transactions done by them or by someone on behalf of them.
At Columbia Pacific Communities, the largest senior living community operators in India, we understand how difficult it can be for the elderly to navigate different online channels. Here we discuss a few useful tips to help you stay safe online –
Be extremely careful of emails offering free vacations or gifts. These are tricks designed to get personal information from you so that scammers can steal your identity or money.
Don't use the same password for every site and app you use.
Don't share your personal information like name, address, location, age, phone number, birthday, email address, bank account details and insurance policy numbers online. Remember most organizations such as banks and charities don't ask for your personal information over email.
Don't open attachments or click on links from unknown senders. If you get an email from your bank asking you to download an attachment, it's better to call the bank and confirm whether they sent the email or not. There is a very common scam, called phishing, where you are asked to open a link of what looks like a legitimate website. But in reality, is a scam website designed to steal your personal information.
One quick way to determine the safety of a website is to check whether the URL begins with "https://." Also, look for a padlock icon next to the website's URL. Clicking on it will notify you that your connection is secure.
Don't respond to messages where the email appears to come from people you know but the sender plays the secrecy card; for example, "don't tell my son" or "don't tell our friends".
If you want to respond to such an email, always get in touch with the sender or his/her family even if he/she has specifically told you not to.If you shop online, check your bank statements regularly.
Relavent tags : Columbia Pacific Communities