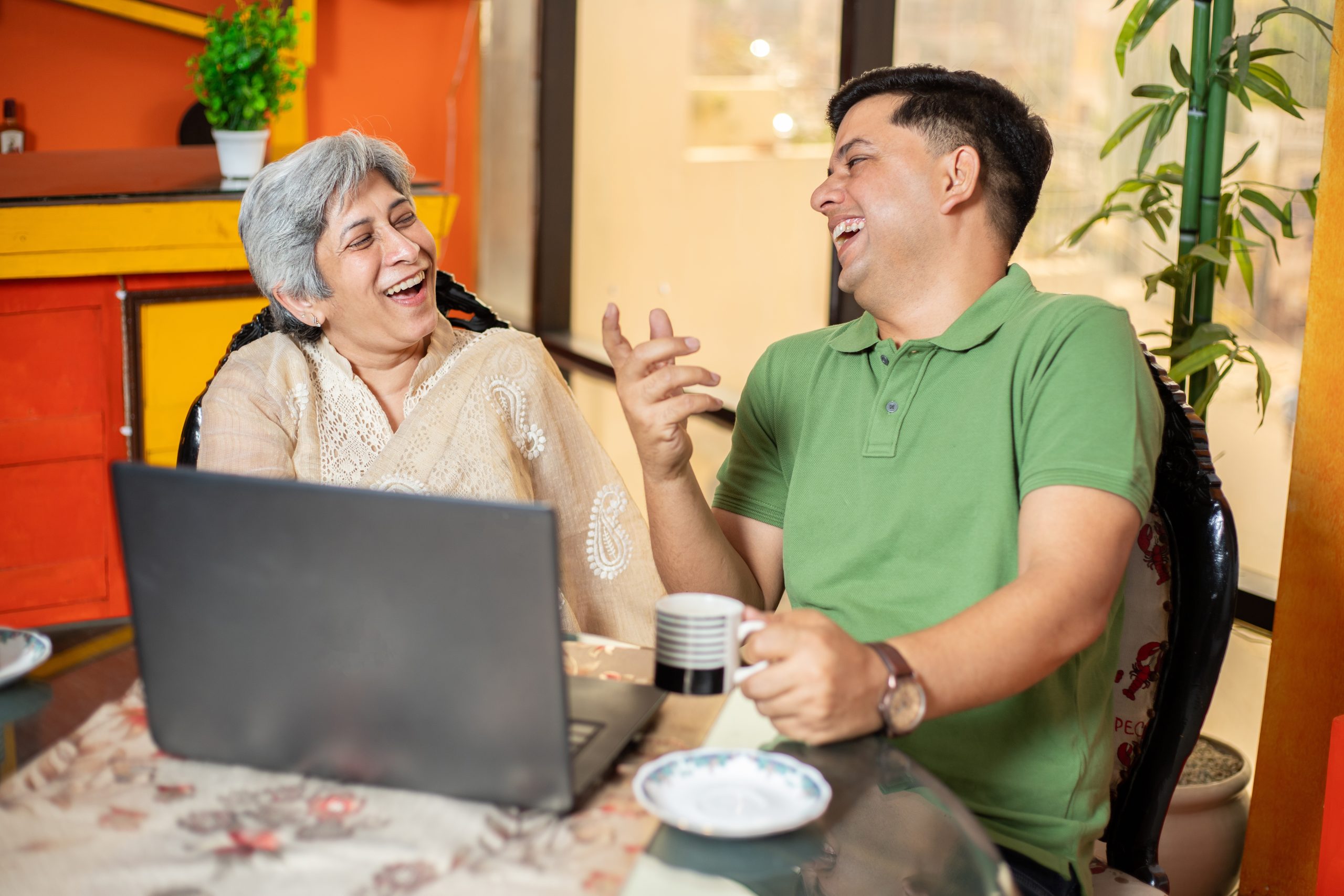 Positive ageing for senior citizens: How to make positive affirmations work for you?
December 3, 2022
Categories : Positive Ageing | Positive Ageing Tips
"Kindness in words creates confidence. Kindness in thinking creates profoundness."
Lao Tzu, Chinese philosopher and writer
In today's challenging world, it is important to have positive thinking and optimism in all aspects of life. For seniors, positive thinking can help them transform their approach to ageing. Positive affirmations play an important role in positive ageing – they can help seniors feel good, create worthwhile relationships, and live a purposeful life. As one of the leading retirement communities in Puducherry, we promote positive ageing for senior citizens. If you are looking for more information on positive ageing for senior citizens in gated communities in Puducherry, check this useful read.
What are positive affirmations?
Positive affirmations are statements that help one feel positive. Some of the common affirmations include phrases such as "I am happy", "I am strong and positive", and "I am thankful for what I have". If you are a senior looking to make positive affirmations work for you, here are some useful tips for you:
1.Write down negative things:
In a notebook, write down negative thoughts that hold you back in many ways. For instance, if you are trying a senior-friendly sport activity for the first time and you are facing difficulties mastering it. Write down the negative thoughts that come to your mind such as " I am not good at sports" and "I can never do it". Next, think about the effects that the thoughts had on you. Once you have jotted down the effects, write down the positive affirmations such as " I can be good at sports" or " I can win". Look back at this diary at the end of each week, and analyse your thought patterns and understand the efforts you need to put to change your attitude towards the sporting activity and make progress.
2. Avoid general affirmations:
Affirmations can be about anything, so get creative and make yours as specific as possible. Consider linking affirmations to core values, such as honesty, kindness, or dedication. This will help you remain focused on the bigger picture of what matters most to you. Additionally, pairing an affirmation with a physical action such as taking a deep breath or standing upright, can help increase its power.
3. Make positive affirmation part of your morning routine:
When you wake up in the morning, write down your affirmation or mantra for the day. Writing it will help you remember to say it throughout the day. You can write your affirmation or positive mantra while enjoying your coffee or tea.
4. Sleep better with an affirmation:
Practise positive affirmations before going to bed. This can relax your mind and body and help you sleep more easily.
5. Review affirmations frequently:
Writing down affirmations and reading them regularly, you can remind yourself of your goals and skills. Doing this helps you to improve your overall well-being. Additionally, reviewing affirmations can help to keep you motivated and focused on what is important to you.
6. Repeat positive affirmations whenever you feel low:
As you get older, it is easy to fall into negative thinking patterns. This can even affect your physical well-being. Positive affirmations can play an important role in helping you break free from negative thoughts. Every time you have a negative thought, say a positive affirmation such as "I can do it", "I am worthy of love and respect", or "I choose hope over fear". Repeating these affirmations will help you reframe your thinking and eventually help you conquer negative emotions and behaviours.
Are you looking for a gated community in Puducherry that promotes positive ageing for senior citizens?
We encourage positive ageing for senior citizens in our gated community in Puducherry. We conduct regular yoga sessions for residents – these sessions help them stay physically active and also benefit their emotional well-being. Our senior living community has a gym that is equipped  with senior-friendly exercise equipment. Our goal is to help our residents maintain their health and independence for as long as possible. We also encourage them to stay socially engaged by providing opportunities for social interaction and community involvement. To know more, call us at +91 8884555554.
Relavent tags : positive ageing for senior citizen | positive ageing for senior citizen Gated communities Puducherry