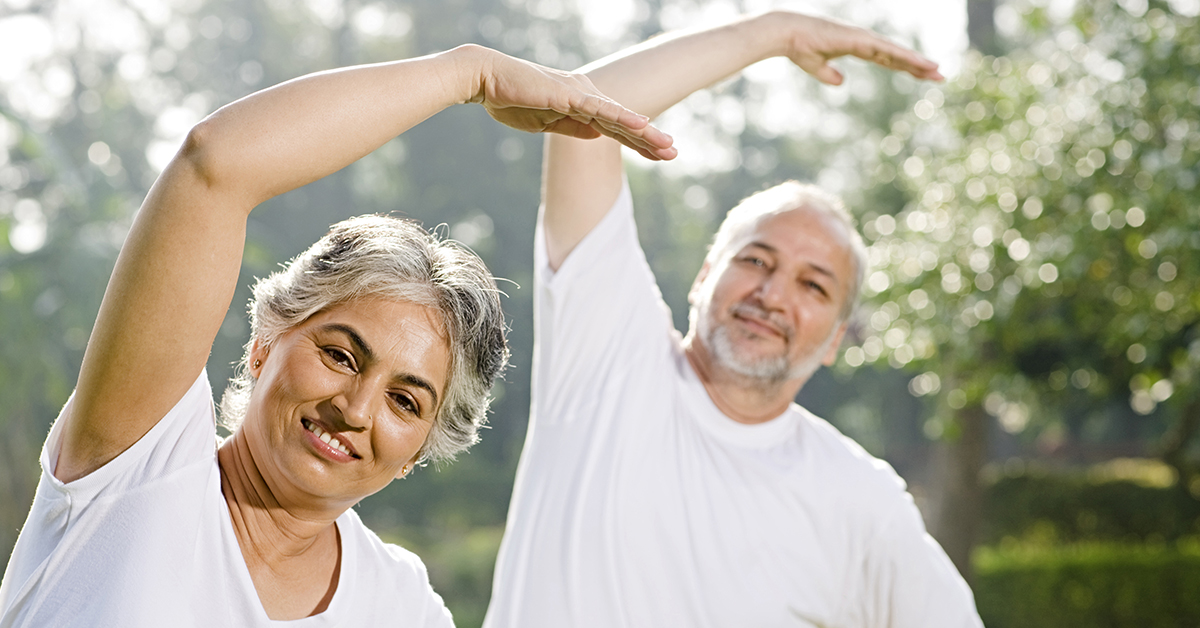 Safety Tips for Exercising Outdoors for seniors
September 22, 2020
Categories : Senior Living Tips
Exercising regularly has many physical and mental health benefits. It helps seniors increase strength, balance, and mobility. It also reduces the risk of falling by helping seniors improve their gait. The best way to get physically active is to go outside and get started. But before you do that, here are some tips that will help you stay safe:
Think of your safety: While stepping out for a jog or a walk, carry your ID with emergency contact information, especially if you are walking alone. Stick to well-lit places where there are people around. If you are walking in the dark, wear brightly colored clothes to be seen easily and carry a flashlight. At our senior citizen homes in India, we have dedicated jogging and walking tracks which are well-lit. The communities, manned by security guards 24×7, are under CCTV surveillance.
Listen to your body: Start your workout with proper warm-up exercises and end with cool-down exercises. Doing this reduces muscle soreness and reduces risk of injury. Always gauge your level of comfort. Do not exert yourself. If you are experiencing pain or exhaustion, take rest for a few days before resuming your workout. At our senior citizen housing communities, daily stretching exercises are conducted under the supervision of trained physiotherapists. This is to ensure that the residents get the technique right.
Wear appropriate shoes and clothing: To avoid slipping, make sure you choose shoes that are right for the type of activity you are doing. Also, make sure you wear clothes suitable to the temperature outside. Wear sweat-wicking clothes that will help you stay comfortable and dry. In our communities, all the jogging and walking tracks, aerobics and yoga decks have anti-skid flooring to prevent falls.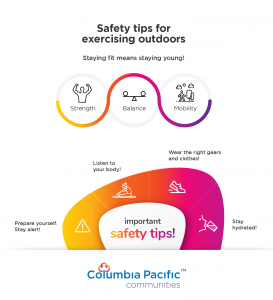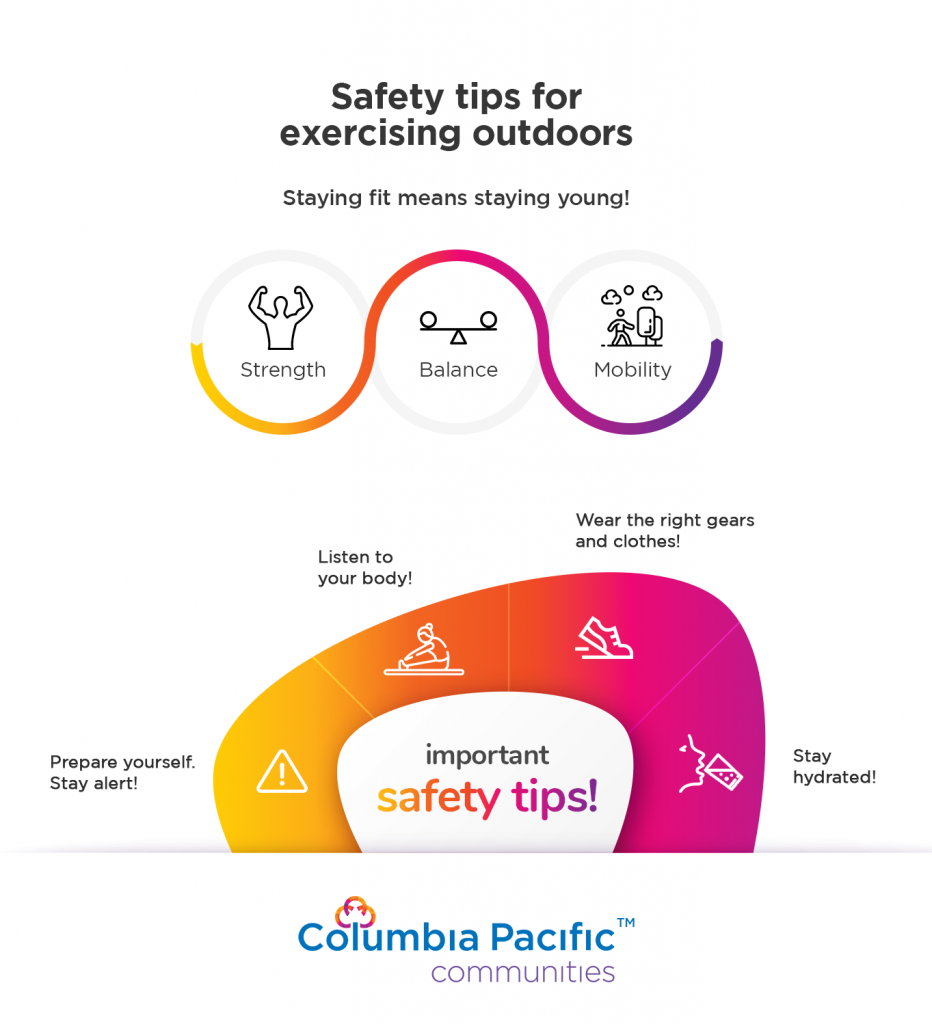 Stay hydrated: Keep yourself hydrated while exercising. The best option is to drink water. You can also drink freshly squeezed juice. It's best to avoid caffeinated beverages. In case you suffer from a medical condition wherein your doctor has advised you to limit your liquid intake, then do consult your doctor before exercising outdoors. At Columbia Pacific Communities, we encourage our residents to be physically active. If you do not wish to exercise because of rain or any other reason, there are fully-equipped gyms on the premises. Indoor and outdoor games make exercising fun.
We hope you will find these tips helpful the next time when you are exercising outdoors!
Relavent tags : Senior Citizen Housing Communities