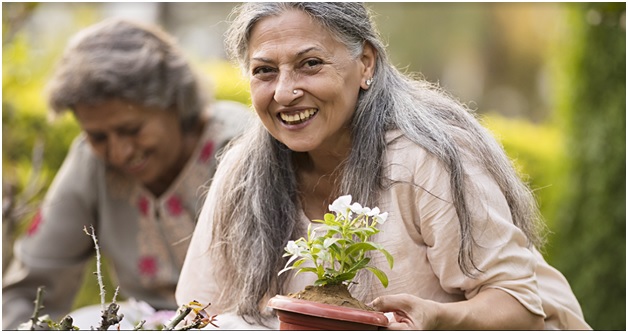 The amazing benefits of moving into senior living communities for NRIs
July 13, 2022
Categories : Positive Ageing
For many NRIs, India is a preferred retirement destination. After spending decades abroad, they look forward to enjoying their golden years with their loved ones in India. If you are planning to spend your retirement in India and are looking for retirement homes for NRIs, here is a useful read for you:
A maintenance-free lifestyle:
After having lived abroad for decades, setting up another home in India and then taking care of it all over again can be overwhelming. In leading senior living communities for NRIs like ours, a trained team of staff takes care of maintenance of common areas, housekeeping, laundry, daily meals, and concierge. It helps residents enjoy their golden years to the fullest.
Active social life:
Moving into retirement homes makes it easy for senior NRIs to enjoy an active social life. In reputed retirement homes for NRIs there is always something happening – from big events such as Holi or Diwali celebrations to smaller gatherings for gardening, hobby classes, and day trips. In our senior living communities for NRIS, we conduct yoga classes, aerobics classes, music concerts, movie screenings, and art and craft activities. Taking part in such activities can help seniors meet like-minded people and maintain regular social interactions.
Healthy living:
Exercising regularly can help seniors prevent many health risks. In our senior living communities, seniors can participate in yoga classes, walking clubs, and aerobics classes. Also, the communities have a senior-friendly gym and swimming pool to help seniors lead a healthy and active retirement lifestyle.
Safety and security:
Our retirement homes for NRIs have all the provisions to make residents feel safe 24X7. The gated communities have security personnel at all the entry and exit points. Common areas are under CCTV cameras. There are panic buttons in each apartment. Ambulances are there on standby 24X7. We have partnered with nearby hospitals to ensure that our residents' medical needs are always met.
Looking for retirement homes for NRIs?
Our senior living community for NRIs in Bangalore is designed to meet international standards. In addition to premium living spaces, the senior living community will have a clubhouse, business centre, restaurant, bistro, multi-purpose hall, outdoor deck and nutrition bar by the swimming pool, salon, and spa. To know more about our retirement home for NRIs, book a virtual tour or call us at +91 8884555554.
Relavent tags : Retirement homes for NRIs | Senior living communities for NRIs