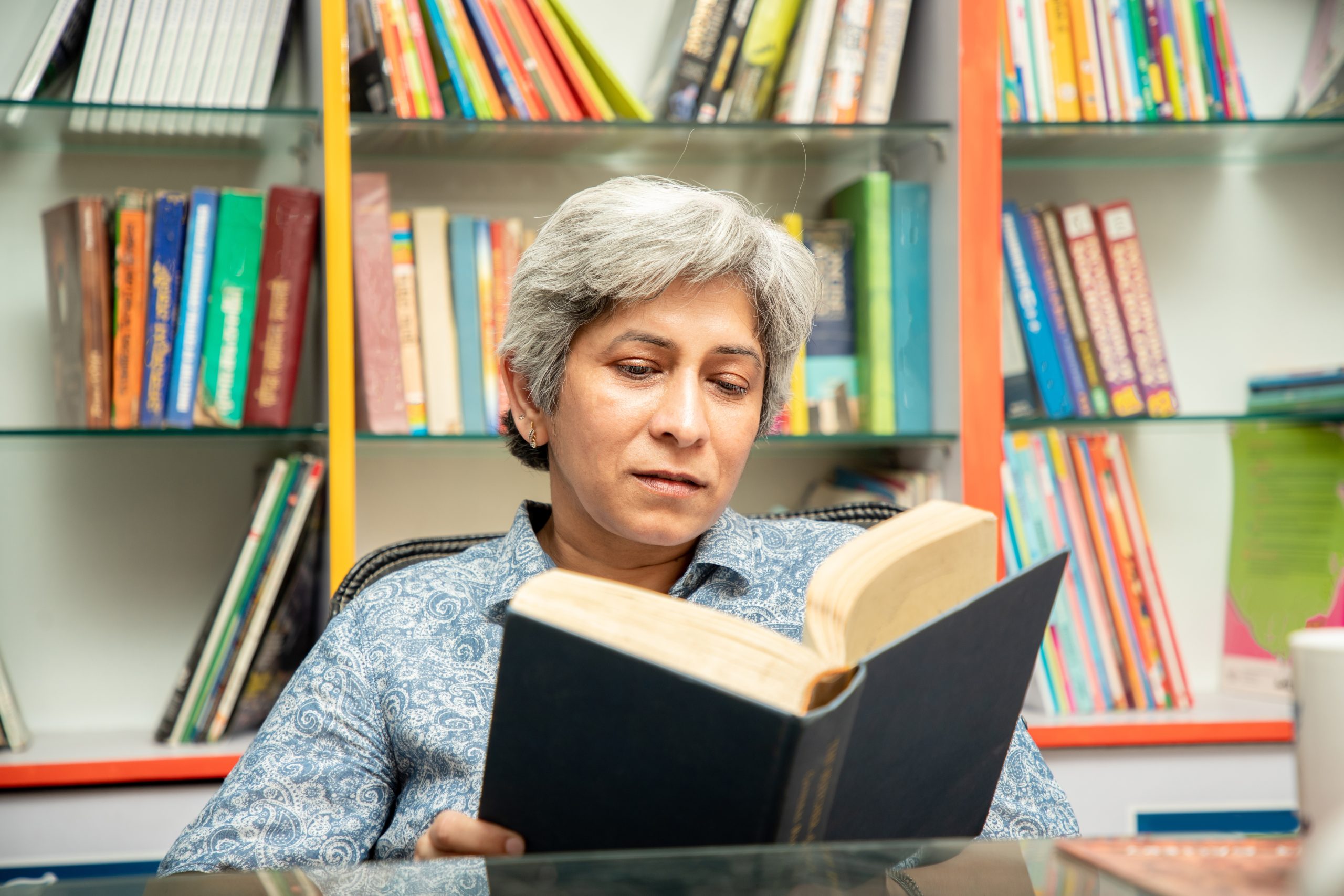 The best books on positive ageing: list curated by one of the leading senior living communities
November 16, 2022
Categories : Positive Ageing | Senior Living Tips
Life after retirement can be quite different. The new-found free time, unstructured days, and lack of purpose can be intimidating. However, looking at the positive aspects of retirement can help you get a better grasp on the transition.  A good way to prepare yourself for retirement is to read books that help you adopt a positive view of ageing.
As one of the leading senior living communities, we share with you the some of the best books on positive ageing:
Strength Training for Seniors by Paige Waehner:
To lead a longer and healthier life, it is important to build and retain physical strength. Written by a certified personal trainer, this book provides a detailed 12-week strength programme to help seniors safely and gradually build power, balance, and resistance. If you are new to exercising, this book is ideal for you. The book not only has simple exercises but it also has descriptive graphics, making it easy to understand.
Yoga After 50 For Dummies by Larry Payne:
Many people do yoga to stay flexible and strong. However, with age, some postures may seem difficult and need to be modified to accommodate the needs of the changing body. When you read this book, you will:
Discover step-by-step instructions for more than 45 poses
Learn how to leverage your breathing to reduce stress
Learn how to deal with pain and chronic conditions
Retirement Reinvention: Make Your Next Act Your Best Act Paperback by Robin Ryan: 
If you are wondering how to deal with the transition from full-time work to retirement, grab this book. This book offers useful insights to help you figure out the retirement life you desire. The best part about this book is that there are many quizzes at the end of chapters which make it an engaging read.
This Chair Rocks by Ashton Applewhite:
Since childhood, we are told it is sad to be old. The author too believed that —until she realised that this prejudice is quite deep-rooted. The book examines ageist myths and how they are holding you back from leading a life that is exciting and fun-filled. The book also dwells on subtle and no-so-subtle ageist things that are happening around you. But it will also make you happy and change the way you see the rest of your life.
Ageing Wisely: Strategies for Baby Boomers and Seniors by Dr. Robert Levine:
Everyone ages. But not everyone ages well. This brilliant book explains what happens to minds and bodies as people grow older and how by changing their approach they can be more in control of their lives. Full of anecdotes, this book is like a prescription for those who want to make the rest of their lives the best of their lives.
Looking for senior living projects that promote positive ageing?
Our senior living projects in India are designed to promote positive ageing by facilitating an independent and active lifestyle. We have gyms, clubhouses, rubberized walking paths, and facilities for indoor and outdoor games in our retirement homes. The monthly activity calendar has yoga sessions, cultural events, birthday celebrations, and other activities that offer ample opportunities to help you know fellow residents and become friends. With maintenance work, housekeeping, laundry, and daily meals are taken care of by our on-site staff – you can live your life to the fullest and explore new things every day. To know more about our senior living projects, call us at +918884555554.
Relavent tags : Positive ageing | Senior living projects