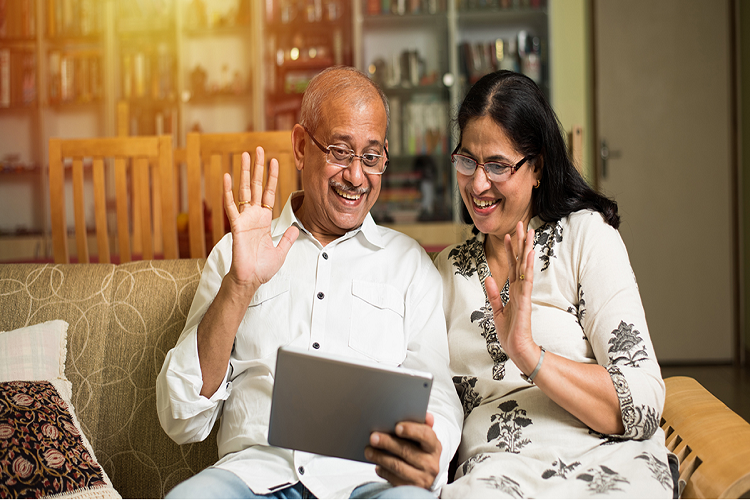 Things to Consider When Visiting Senior Citizen Homes in India
April 13, 2021
Categories : Senior Living Tips
There are many reasons why seniors think of moving into a senior citizen home greater security, more companionship, maintenance-free lifestyle or easy access to support and healthcare. However, picking the right senior citizen home is very important as it's a life-changing decision.
If you are planning to move to a senior citizen home, it's a good idea to see the facilities by yourself.
There are many senior citizen homes in India that provide you with a guided tour.
Here we discuss some important factors that you should consider when you visit these senior living facilities:
What facilities are available? When you visit the senior living facilities, make sure they look neat and clean. Ask how often housekeeping is provided in the personal living space. Get full details on the types of maintenance provided and the estimated response time. Ask for all the details regarding the monthly cost. Our senior living facilities, our trained in-house 24/7 staff ensures that all maintenance and repair work are timely identified and fixed. This may include plumbing, air conditioning and electrical problems.
Can family and friends stay over? People love to have their families and friends over. The rules of the community may differ from one senior living facility to another. At our senior living communities, not only can family and friends stay over, but residents can also host get-togethers and movie nights for them.
How does the social calendar look? It's a good idea to schedule your tour in such a way that you get to attend community events. Take a look at the community calendar of events. Social calendar at our senior citizen homes is packed with activities such as yoga classes, aerobics, music lessons, workshops, and cultural events.
Are any meals provided? Leading senior living facilities like ours offer communal dining as well as doorstep food service. When visiting communities, it is important to discuss and learn about dining hours and food choices. Check out the dining hall – it is not only a great way to sample the food, but also opens up a great opportunity to meet some of the residents.
What is security like? Safety and security are important factors to keep in mind. Make sure that the bathrooms are senior friendly and have grab bars at convenient locations. Check if the community gates are being manned by security personnel 24×7.
Is there an emergency call system? Ask how residents contact the staff if they have an emergency. At our senior living facilities, there is a panic button in every dwelling unit so that immediate assistance can be sought without any delay.
How close are medical facilities? As you are touring the facility, make sure you ask about the medical facilities available on the premises. Also, check how far the nearest hospital is. At our senior living facilities, on-site medical assistance is easily available, and we also have tie-ups with leading hospitals for round-the-clock medical care.
How do residents move around within the community? If the senior living facility is spread over acres of land, then ask about intra-community mobility facilities. At our select senior citizen homes, buggies are available to help our residents move within the community.
Relavent tags : best senior citizen homes | senior living facilities