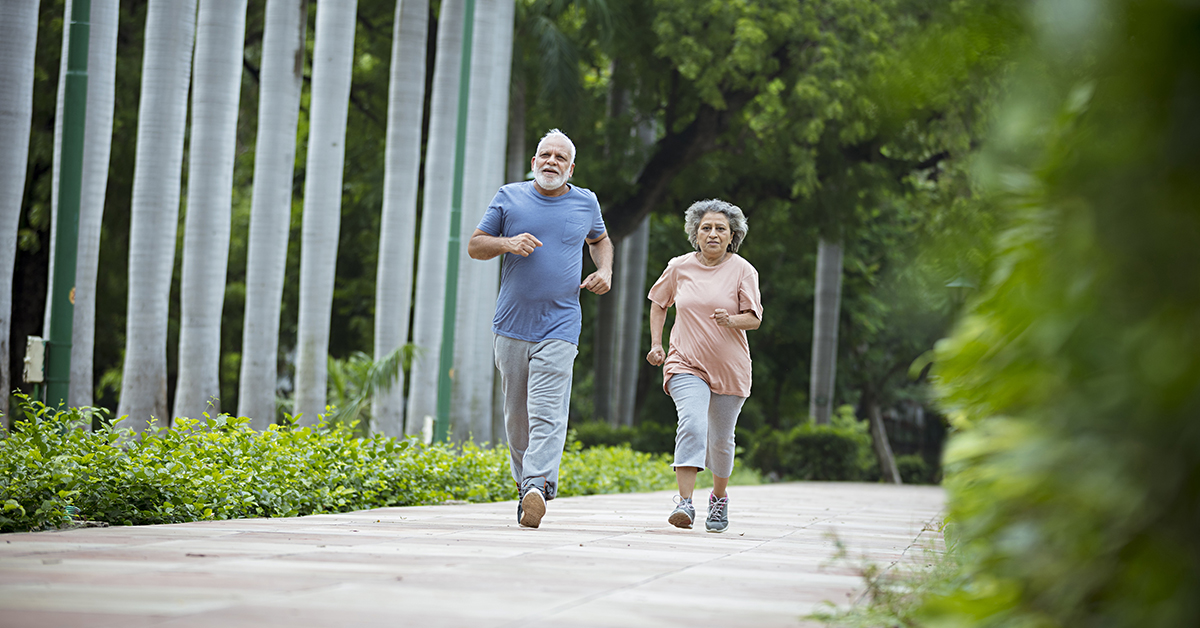 Why is a sedentary lifestyle harmful?
December 15, 2021
Categories : Senior Health Tips
It is well known that a sedentary lifestyle is a risk factor for chronic diseases. As people age, they tend to become less active physically which can lead to weight gain and increase causes of mortality.  However, the effects of a sedentary lifestyle are not just limited to physical health – as sleep pattern and mental well-being are also adversely impacted. 
As one of the leading senior citizen homes in Coimbatore, we share with you some useful insights on living a sedentary lifestyle and what you can do to stay physically active: 
Physical inactivity affects brain health: Sedentary lifestyle can adversely affect how the brain functions. It has been

found

that physical activity can protect against cognitive decline via glycemic control.

Sedentary lifestyle slows down metabolism:

When people spend most of their waking hours sitting or lying down, their leg muscles stop working and they consume minimal nutrients from the bloodstream. As a result, these muscles do not release substances that break down fatty acids in the blood which slows down the body's metabolism. A slow metabolism affects the blood sugar and cholesterol levels. 
What can you do to avoid a sedentary lifestyle?
1. Stand more: Standing can help you burn more calories and ease back pain. Increasing your daily standing time may reduce your risk of chronic illnesses, such as Type 2 diabetes and cardiovascular diseases. Also, it has been found that standing is associated with better insulin sensitivity. 
2. Try short workouts: Many seniors struggle to exercise continuously for an hour. They can try short bursts of exercises twice or thrice a day. It has been found that short bursts of high-intensity exercise several times a week can improve memory in older adults. The study found that after three months of such workouts, older adults performed better in a memory test. 
3. Move every 30 minutes: To avoid sitting for long hours, seniors should take mini breaks. From climbing stairs and going for a walk to watering indoor plants – there are a host of activities that seniors can do while they are on a mini break. 

Our senior citizen homes in Coimbatore are designed to encourage residents to participate in different physical activities. Whether it is guided yoga in the morning or dance classes by trained teachers, our activity calendar is designed to ensure that our residents enjoy a lifestyle that blends fun, learning, and fitness. You can check the list of senior citizen homes in Coimbatore: , Serene Idigarai by Columbia Pacific, Serene Shenbagam by Columbia Pacific, and Serene Indus Valley by Columbia Pacific. To know more about our retirement homes, call us at +91 8884555554.
Relavent tags : list of senior citizen homes in Coimbatore | senior citizen homes in Coimbatore