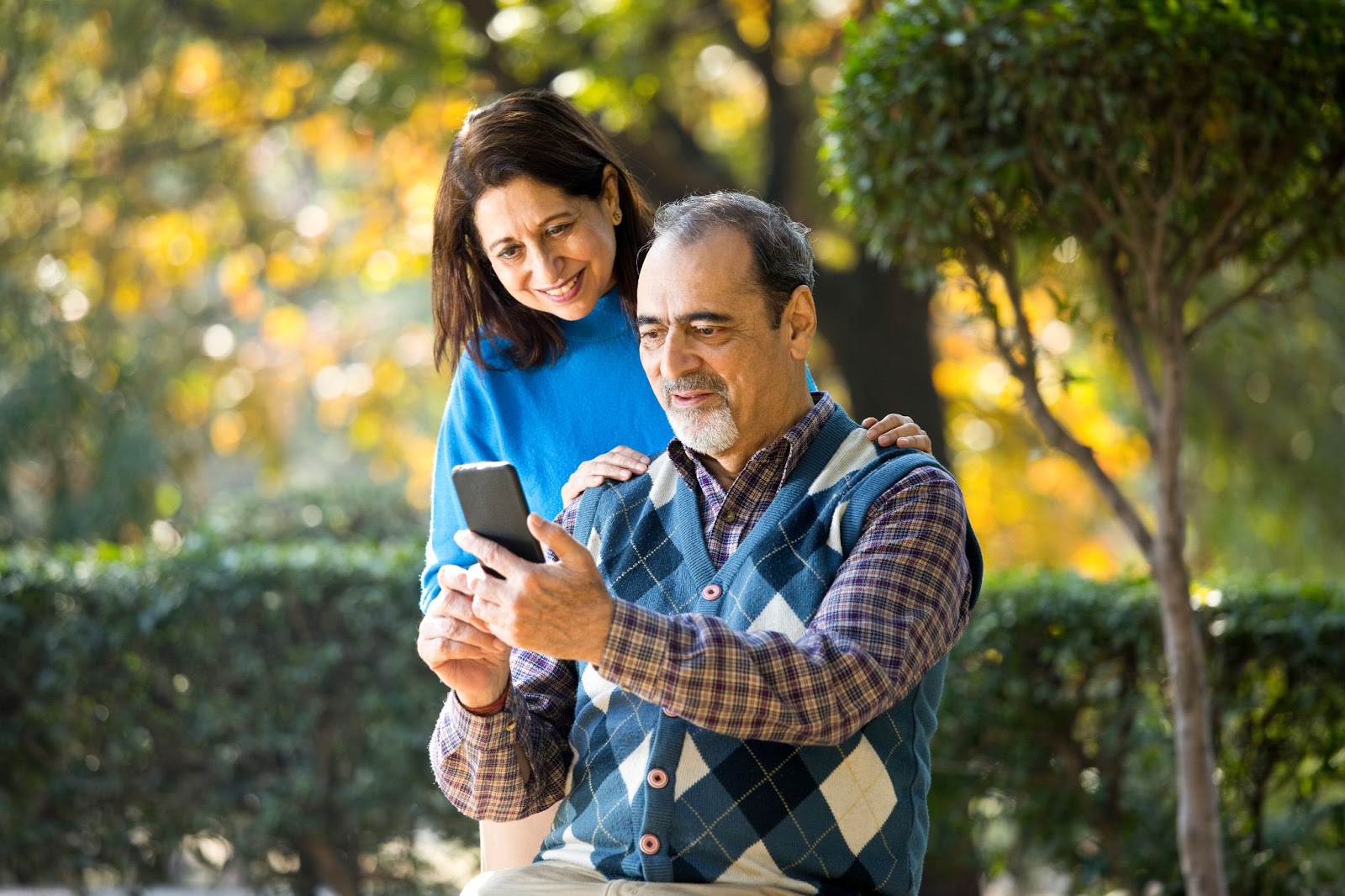 Facebook Messenger Scams are on the Rise During the Covid-19 Pandemic. Here's a Useful Guide on How Seniors Can Protect Themselves
June 6, 2021
Categories : Senior Living Tips
If a friend asks you "Is it you in the video?" on Facebook Messenger, don't be in hurry to find out. Cybercriminals are sending a video link from the 'friend's account', which will ask you to enter your Facebook username and password. If you fall for the scam and enter your details in the link, you will lose access to your Facebook account. Many such scams are
targeting Facebook users in several countries
. If you are on social media, you need to stay vigilant to avoid getting into the trap of cyber criminals. As operators of one of the
leading retirement homes in Chennai
, we share with you a few useful tips on how seniors can protect themselves from such scams: 
Check if the Facebook login link is safe: Scammers often use official Facebook logos and shortened link names that resemble the real ones. For many people, it is very difficult to differentiate whether the link is fake or genuine. Well, to check the security of a link always check for HTTPS in the link. Any page claiming to represent Facebook but without HTTPS is not secure. 
Spot a fake account:

Fraudsters copy the profile pictures from your friend's or family member's account and use the same to reach you. The fraudster may tell you they are in an emergency and want some money immediately with a promise to return the money. Instead of transferring the money or giving any details, call the person or search for the same profile name on Facebook to check whether the account is genuine or not. If you think the account seems fishy, inform the person whose identity has been compromised. 

Guard your financial information:

If you get alerts about failed transactions via texts or any email asking for account numbers, credit card numbers, be careful and do not furnish any financial information. Information regarding bank details and credit card numbers should only be shared on secure sites. 

Change your password:

Use a strong password to reduce the risk of someone hijacking the account. This will prevent scammers from using your Facebook profile to defraud others. Change your password often. 

Use multi-factor authentication:

To protect your Facebook account, use two-factor authentication (TFA). A scammer won't be able to log in to your Facebook account without a security code. You will receive the security code either via email or on your phone number. If you think your account has been hacked, try to get into your account as soon as you can (without clicking on any links that anyone just sent you) and change the password right away. If you have lost your account, immediately report to Facebook.

Use anti-virus with a built-in web filter:

While the anti-virus will protect your devices from malware, the built-in web filter will protect you from getting scammed. Having a web filter installed will stop you from landing on fake pages in the first place.