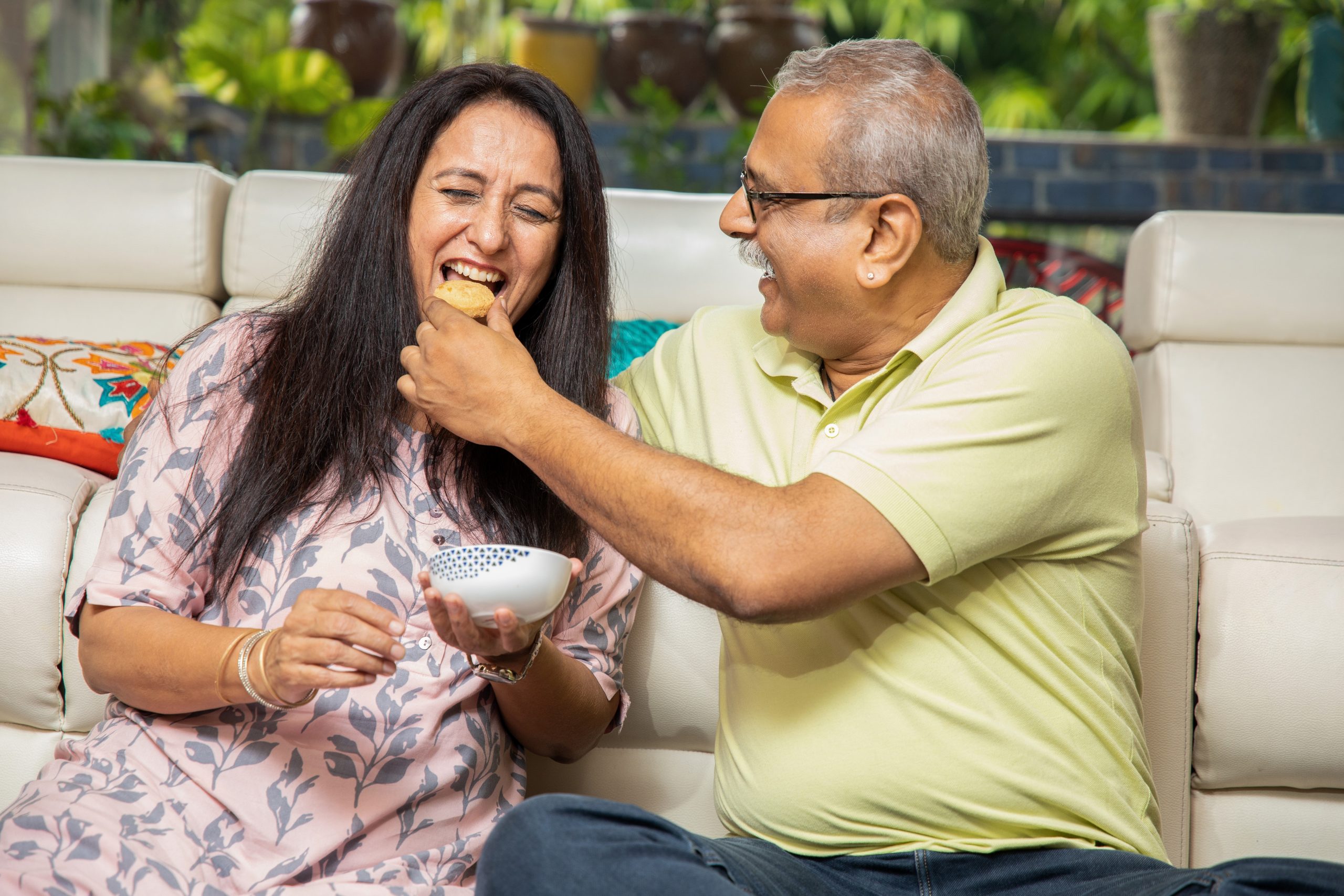 Food and culinary travel for seniors: check this list of Indian cities by Serene Amara by Columbia Pacific
July 14, 2023
Categories : Senior Living Tips
India, a country known for its rich history, vibrant culture, and incredible landscapes, is also a treasure trove of mouthwatering regional cuisines. From the bustling streets of Delhi to the royal city of Jaipur, each city offers a unique blend of flavours, spices, and culinary traditions that will leave you craving for more. If you are a senior and are looking for useful insights on food and culinary travel, here is an interesting read. As one of the leading retirement homes in India, we have curated a list of Indian cities known for their culinary delights:
Jaipur: Jaipur is renowned for its exceptional culinary offerings, making it a paradise for food enthusiasts. The city is celebrated for its diverse and delectable cuisine, which showcases the vibrant flavours of Rajasthan. The famous Dal Bati Churma, spiced and full of flavour, accompanied by generous amounts of ghee, is renowned as the highlight of Rajasthani cuisine. This delectable dish is a complete meal in itself, offering a delightful combination of sweet, savoury, and spicy flavours all on a single plate. When visiting Jaipur, indulging in this culinary delight is a must. Mawa Kachori is another beloved specialty of Rajasthan. This delectable kachori is filled with a delightful combination of sugar syrup and mawa. Its addictive flavour makes it an absolute must-try. Whether you visit small street stalls or larger eateries in Jaipur, you will find this famous street food readily available. Almost every sweet shop in Jaipur has its own unique version of Mawa Kachori.
Bengaluru: Known as the Silicon Valley of India, Bengaluru has undergone a remarkable transformation, emerging as a favourite destination for food enthusiasts. Its inclusive and open-minded approach towards cultures and traditions has contributed to its culinary fame. Whether you are looking for budget-friendly South Indian eateries or luxurious fine dining establishments, Bengaluru has it all. The city offers numerous authentic South Indian dishes such as Masala Dosa, Bisi-Bele Bath, and Pakodas. In addition to the traditional fare, Bengaluru also boasts a diverse range of domestic and international cuisines, ensuring there is something for everyone to relish.
Delhi: The capital city of India, holds a well-deserved reputation as the ultimate destination for food lovers. It is hailed as the food capital of India, offering numerous culinary delights to satisfy every palate. The city's vibrant street food culture is particularly renowned, showcasing an extensive range of flavours, from the tantalising Chaat and Chhole Bhature to the delectable Rajma Chawal. Make sure to visit the legendary Parathe Wali Gali, where you will be greeted with parathas stuffed with a variety of fillings, ranging from mashed potato and radish to onion and even cheese.
Varanasi: When it comes to famous street foods from around the country, few can rival the irresistible allure of hot and crispy Kachoris and Samosas from Varanasi. These deep-fried delights are filled with a delectable mixture of spices, lentils, and sometimes even potatoes or onions. Served piping hot and accompanied by tangy chutneys, they are a delight for street food enthusiasts. Varanasi is also known for other mouthwatering treats, such as Chaats, Thandai, Lassi, and Malaiyyo. Each dish tells a story and carries the essence of the city's cultural heritage.
Kolkata: Immersing yourself in the vibrant food culture of Kolkata is an integral part of truly experiencing the city. From street food delights to fine dining establishments, Kolkata has it all. The city takes immense pride in its local cuisine, which reflects the rich heritage and culinary traditions of the region. Bengali cuisine is characterised by its use of aromatic spices, delicate flavours, and the perfect balance of sweet and savoury. Must-try dishes include the iconic Bengali Fish Curry, Shukto (mixed vegetable dish, showcasing the perfect blend of bitter and sweet flavours, and mouth watering sweets such as Rasgulla and Sandesh.
Seniors who love to travel without any worries of home safety often choose to live in retirement homes that offer specific features and services to accommodate their travel needs.
Looking for a retirement community that prioritises home safety and understands the travel needs of seniors? 
If you are a travel enthusiast and looking for a gated community that has advanced security systems, such as surveillance cameras, secure entrances, and on-site security staff, explore Serene Amara by Columbia Pacific. The community has trained staff to take care of maintenance tasks, allowing seniors to simply lock their homes and leave knowing that their residences will be maintained. Serene Amara by Columbia Pacific also offers an array of amenities and services that cater to every aspect of senior living. If you are searching online with phrases such as " Serene Amara Bangalore" or "Serene retirement homes", call us at +91 8884555554.
Relavent tags : Buy retirement homes in India | Retirement communities