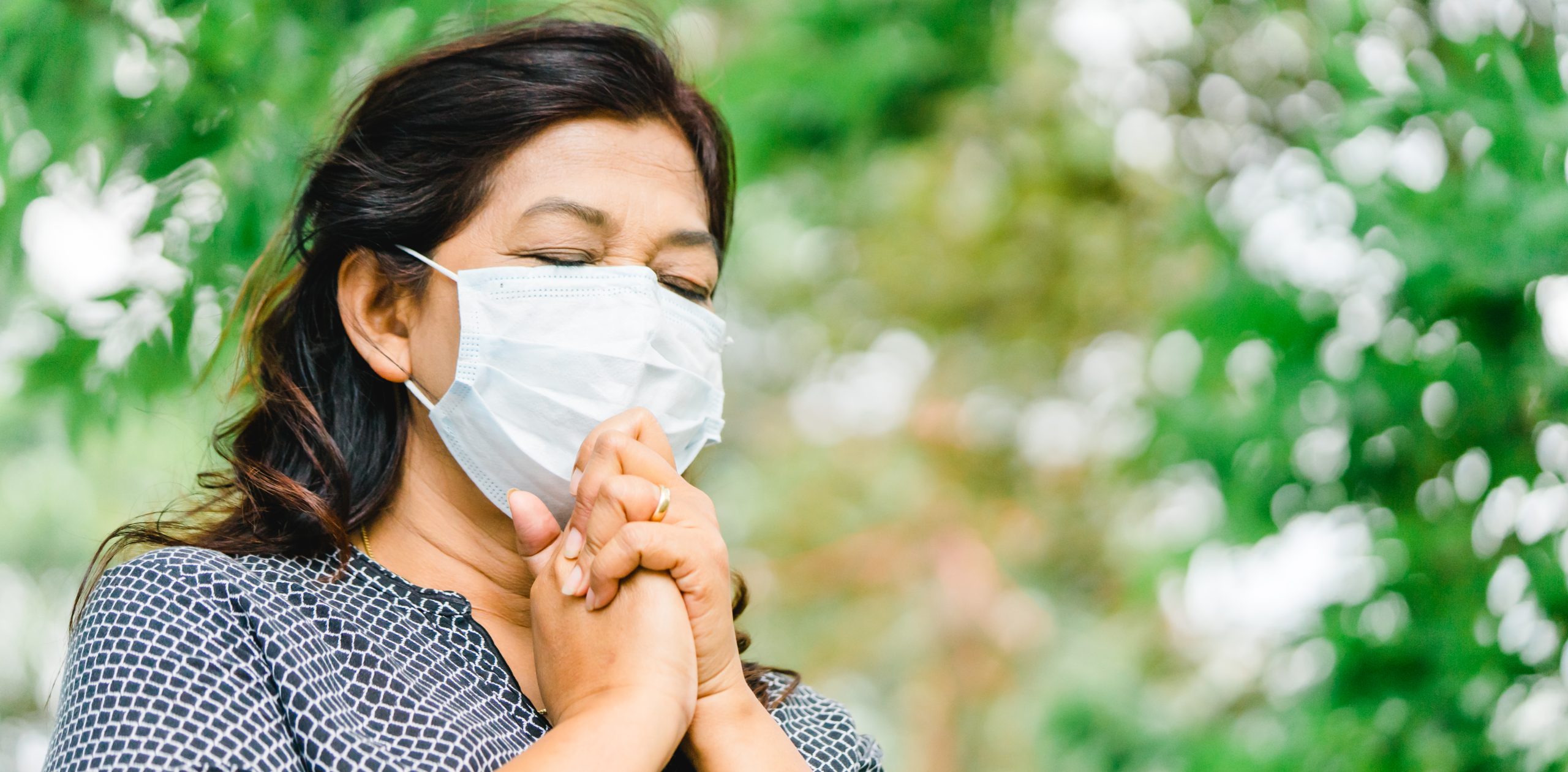 How can seniors stay positive during the Omicron surge?
January 27, 2022
Categories : Senior Living Tips
To say that the world is going through challenging times feels like an understatement. The world has changed rapidly since the pandemic. The way people work, shop, relax, and connect with family and friends – have undergone a sea change. Adjusting to this new reality has already been stressful for many seniors. Amidst the new reality, the rising number of Omicron cases in the country are adding to their anxiety and distress. In such times, putting your mind at ease seems easier said than done. As one of the leading senior living communities in India, we have curated ways that can help seniors survive tough times with positive thoughts. 

1. Understand what is going on: As the world is battling a health crisis of gigantic proportions, it is important that you stay informed and take concrete steps to keep yourself healthy and safe. Knowing that you are making the right choices for your and your family's safety will help you put anxious thoughts at ease. 

2. Structure your day: Establishing a routine helps you focus on the day.  It could be starting your day with a yoga session or a walk, then helping family members with different chores in the house, and making time for your favourite hobbies each day. During stressful times, it is important to maintain a feeling of optimism and normalcy and structuring your day can help you accomplish your goals without being stressed out, overwhelmed, and exhausted.

3. Do something good for others: Research suggests that older adults who volunteer tend to be happier than those who do not. During the pandemic, it may not be possible to go out and volunteer. However, you can make charitable donations, gift meal kits, or even send hand-written thank you notes to  service delivery employees. When you do something good for others, you acknowledge the goodness in your life.

4. Treat yourself: Making self-care a priority during challenging times is a must. In the first place, do not be harsh on yourself. Acknowledge and recognise your feelings – nothing more, nothing less. Do not dwell on them for too long. Use positive words and phrases especially for yourself. Read your favourite books, start a new hobby, exercise, make time for things you love. 
Senior living in India – visit our retirement communities 
Our senior living communities in India are designed to prioritise the overall well-being of our residents. Our retirement communities have emergency care with 24/7 ambulances on standby. Also, the communities have partnered with nearby hospitals for round-the-clock care. We schedule routine check-ups so that we can help you with your diet and wellness plans. We have gyms, indoor games rooms, tiled jogging paths, and green open spaces so that our residents can stay active whichever way they like. Our well-designed community spaces offer a vibrant ambience where residents can chat and share a laugh with their friends. To know more about our senior living communities, call us at +91 8884555554.
Relavent tags : senior living in India