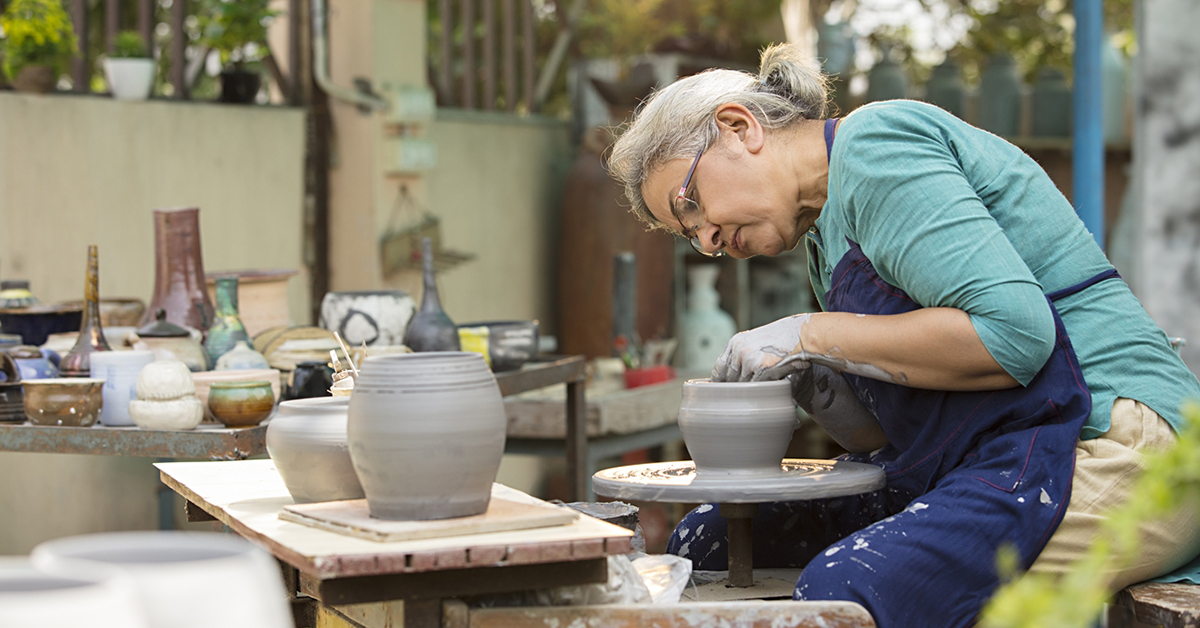 How to Find a Hobby: Useful Insights for Seniors
September 15, 2021
Categories : Senior Living Tips
"Retirement gives you the time literally to recreate yourself through a sport, game, or hobby that you always wanted to try or that you haven't done in years." 
-Steven D. Price

Pursuing hobbies help seniors make their post-retirement days productive and fulfilling. Also, hobbies have a positive effect on their physical and mental health. It has been found that pursuing craft activities and playing games later in life can help preserve cognitive functions. 
As an operator of senior citizen homes in Bangalore, we share with you some useful insights on how you can find a fulfilling hobby in the later years of your life. 
1. Transform what you already enjoy into a hobby:  A carefully chosen hobby can be entertaining, fulfilling, and relaxing. To find a hobby that meets your goals, it is important to try the activities that you already enjoy. Be it painting, writing, cooking, quilting or woodworking – you can try as many things as you want and then zero in on the activities that you really want to pursue. 
2. Reclaim your childhood interests: Think of all the activities you enjoyed doing as a child. Did you enjoy making those paintings that are still hanging in your living room? Can you still feel an adrenaline rush that you felt while scoring a century for your college team? Are you still proud of a costume you designed for yourself while participating in the college drama fest? Revisit those lovely memories and try to add those activities back to your life. 
3. Start trying new things (and check the hobbies that stick): Picking a new hobby can be very much a hit-and-miss affair. It might take more than one or two attempts to pick a hobby that suits you well. What may start off as an enjoyable pursuit may turn out to be boring and a monotonous activity after a few days. Give yourself some time and experience the trial and error process of finding the right hobby. 

4. Activities that are relaxing:  Pursuing a hobby should not be overwhelming. Your hobby should make you feel content, relaxed, and happy. If it is draining you mentally and physically, you need to reconsider the pros and cons of pursuing the activity. If a hobby feels physically challenging or you think it is taking too much of your time, reconsider pursuing it. No matter how much you love doing something, go slow and steady for your peace of mind.  
5. Set realistic goals: If you want to continue a particular activity, do not pick a hobby that is too difficult to pursue. Setting goals that are hard to accomplish will disappoint you. Pursue activities that are easier to accomplish as it will be a rewarding experience when you successfully complete them. 

As a resident of a senior living community, you will find different opportunities to pursue a creative activity that will improve your well-being and help you connect with other like-minded people.  If you are looking for a senior citizen home in Bangalore, call us at +91 8884555554.
Relavent tags : community living in Bangalore | senior citizen home in Bangalore