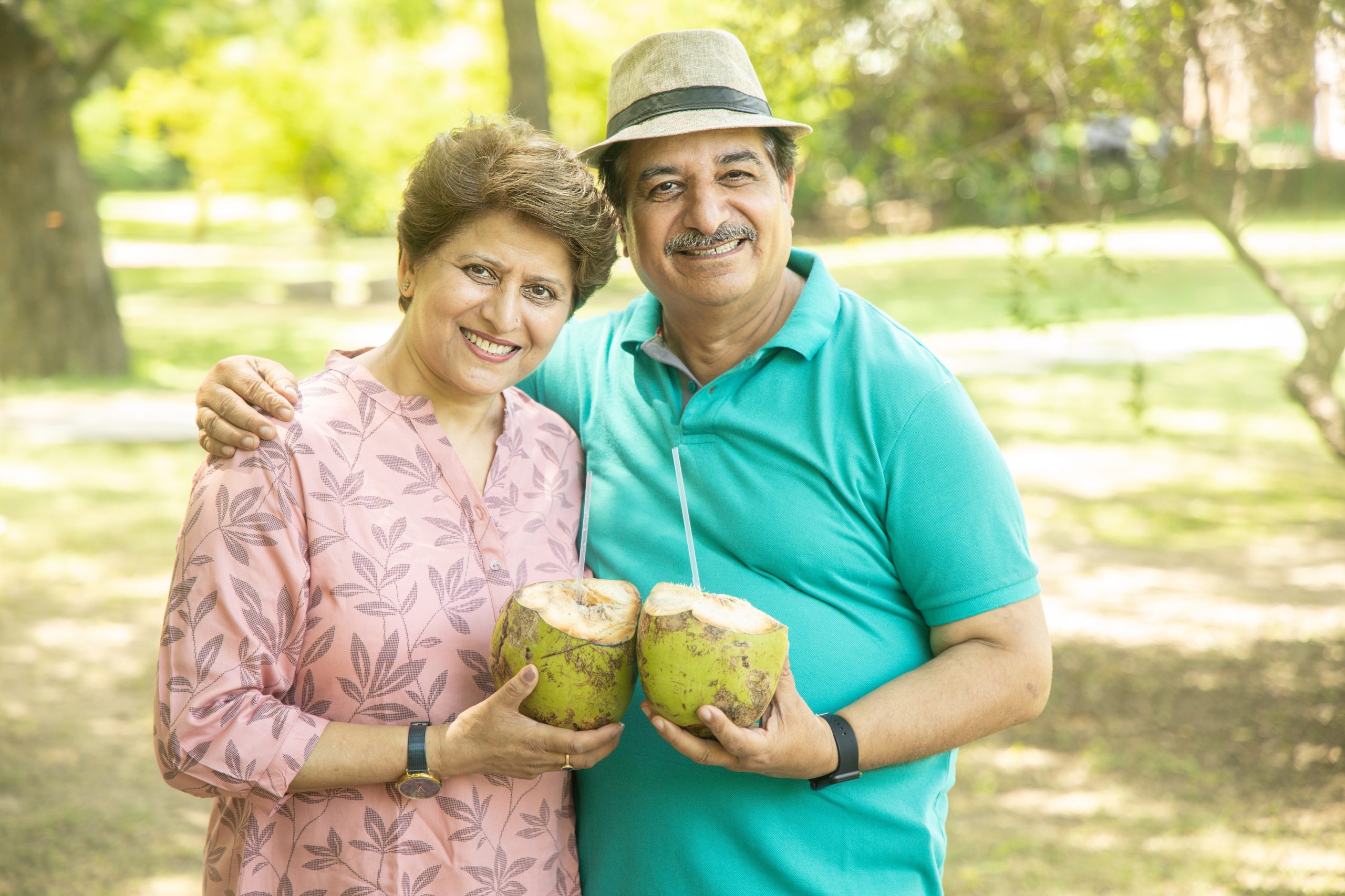 How to stay hydrated during the hot and humid weather in Chennai? Tips by one of the best senior citizen homes in Chennai
May 18, 2023
Categories : Senior Living Guide | Senior Living Tips
The coastal city of Chennai experiences a scorching climate during summers. The heat and constant sweating can be overwhelming at times, but the locals have developed various techniques to beat the heat. Staying hydrated is just one of the many ways to cope with the extreme weather. If you are new to the city, here are some useful tips that you can follow to tackle the summers in Chennai.
1. Stay hydrated: Drink a glass of water first thing in the morning. If you struggle with staying hydrated throughout the day, use your smart device as a reminder. Set up alarms or notifications at regular intervals to remind you to drink water. To make water taste better, you can add natural flavours such as lime, orange, berries, mint, cucumber, or other fruits to water. Avoid harmful additives such as artificial sweeteners or colours. Another way to hydrate is by drinking coconut water. It is rich in minerals such as magnesium, sodium, potassium, and calcium and is widely available in Chennai. You can also try buttermilk. With its refreshing taste, buttermilk is an excellent choice for quenching your thirst during hot summer days.
2. Stay refreshed with fresh fruits: ​​During summers, fruits can be a refreshing source of hydration. At home, you can easily create fresh mixed fruit bowls or make smoothies by blending your preferred fruit, sweetener, and a cup of yoghurt. You can also make milkshakes with mangoes, strawberries, and mixed berries. Also, fruit vendors in Chennai offer a variety of drinks made from watermelon, mangoes, muskmelon, pineapples, kiwi, and grapes. Some vendors even sell mixed fruit bowls with added spices for an extra kick.
3. Avoid spicy food: During the summers, it is important to take precautions to avoid dehydration. One way to do this is by avoiding junk food and spicy meals. Spicy food can cause dehydration and disrupt your digestive system. Spicy meals can increase body heat, making you feel uncomfortable. During summers, it is recommended to have light foods and curries such as yellow chicken curry, lentil and spinach curry, and potato and cauliflower curry.
4. Avoid alcohol: As a diuretic, alcohol causes an increase in urine production and fluid loss. This, coupled with the increased sweating caused by the high temperatures, can result in dehydration and even heat stroke.
5. Shower frequently: Showering frequently during the summer is an essential self-care practice that can cool down the body, cleanse the skin of toxins, limit water loss, and promote overall relaxation and well-being.
6. Avoid too much salt in food: Excessive intake of salt can dehydrate the body by drawing out moisture, which can result in fatigue, dizziness, and overall feeling of sluggishness. Furthermore, a high salt intake can lead to different health issues, including high blood pressure, bloating, and heart-related diseases.
Looking for the best senior citizen homes in Chennai?
If you are searching online with phrases such as "best retirement homes in Chennai for rent" or "best senior citizen homes in Chennai", explore our retirement homes. Our senior living communities have been designed with your comfort and well-being in mind. From beautifully landscaped gardens to comfortable living accommodations, we have created an environment that promotes relaxation and rejuvenation. Our team of caring and compassionate staff is always on hand to provide you with the support and assistance you need to live your best retirement life. To know more about our services, call us at +91 8884555554.
Relavent tags : Best retirement homes | retirement homes in Chennai