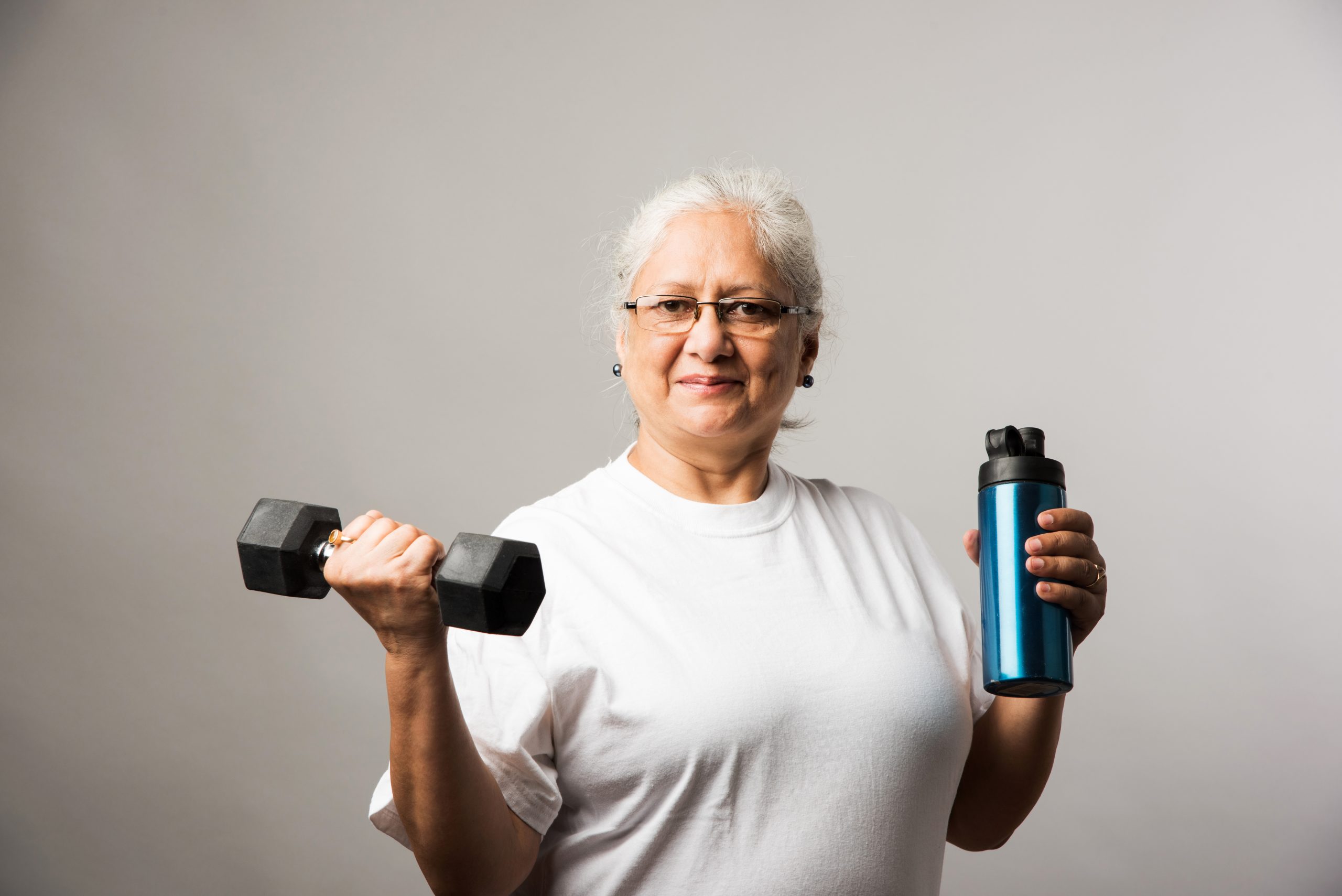 Maintaining a healthy weight after retirement: tips for seniors curated by one of the best gated community villas in Coimbatore
October 20, 2022
Categories : Senior Health Tips | Senior Living Tips
If you are a senior, maintaining a healthy weight is important. If you do not maintain a healthy weight, you are at an increased risk of suffering from diabetes and hypertension. As one of the best senior living projects in Coimbatore, we share with you some useful tips on maintaining a healthy weight after retirement:
Have a high protein and low-calorie diet:
A high-protein diet can help you maintain a healthy weight. Protein takes longer to digest than other nutrients – hence, it can help you feel full for longer after eating. You can increase your protein intake over the course of a week. Remember that calories still count, so make sure that you choose only healthy sources of protein, such as seafood, lean meat, low-fat dairy, soy, seeds, nuts, and eggs. Also, include healthy carbohydrates in your diet to feel energetic. Good sources of healthy carbs include sweet potatoes, bananas, whole grains, and oranges.
Eat small and frequent meals: 
Eating small and balanced meals every three hours helps to keep your body in fat-burning mode, as it prevents the body from going into starvation mode. In starvation mode, the body burns calories as slowly as possible to conserve its energy. Small and frequent meals help reset your metabolism and keep your body in the fat-burning mode.
High-fibre foods such as apples (with skin), pears, berries, whole grains, legumes, and nuts promote weight loss by helping you feel full. They also offer other health benefits such as reducing inflammation, promoting bowel movement, and keeping blood sugar levels in check. 
Walk at least 30 minutes a day:
Walking is a great way to stay in shape and improve your overall health. The number of calories you burn walking depends on how much you weigh and your walking speed.
Indoor cycling, swimming, aerobics, yoga, and dance are great forms of exercise that can help you manage weight and stay fit and healthy as you age.
The body needs water to burn fat. Water helps the body to metabolise stored fat or carbohydrates. It is a good idea to drink water before meals. As per a study, drinking at least half a litre of water 30 minutes before a meal can help in reducing body fat. 
Note: The amount of water you need to drink may vary depending on factors such as your gender, activity level, and local climate.
Looking for the best gated community villas in Coimbatore that promote active and healthy lifestyle? 
Explore Serene Indus Valley and Serene Shenbagam by Columbia Pacific. These gated community villas offer facilities that help seniors lead an active life. We have fully equipped gyms, clubhouses with indoor games facilities, rubberised jogging paths, and yoga sessions that help our residents stay physically active. The menu at our senior living communities is designed by a team of nutrition experts. Also, the meals are prepared by trained chefs in a hygienic environment. To know more about our senior living projects, give us a call at +91 8884555554.
Relavent tags : Best gated community villas in Coimbatore | Senior living projects