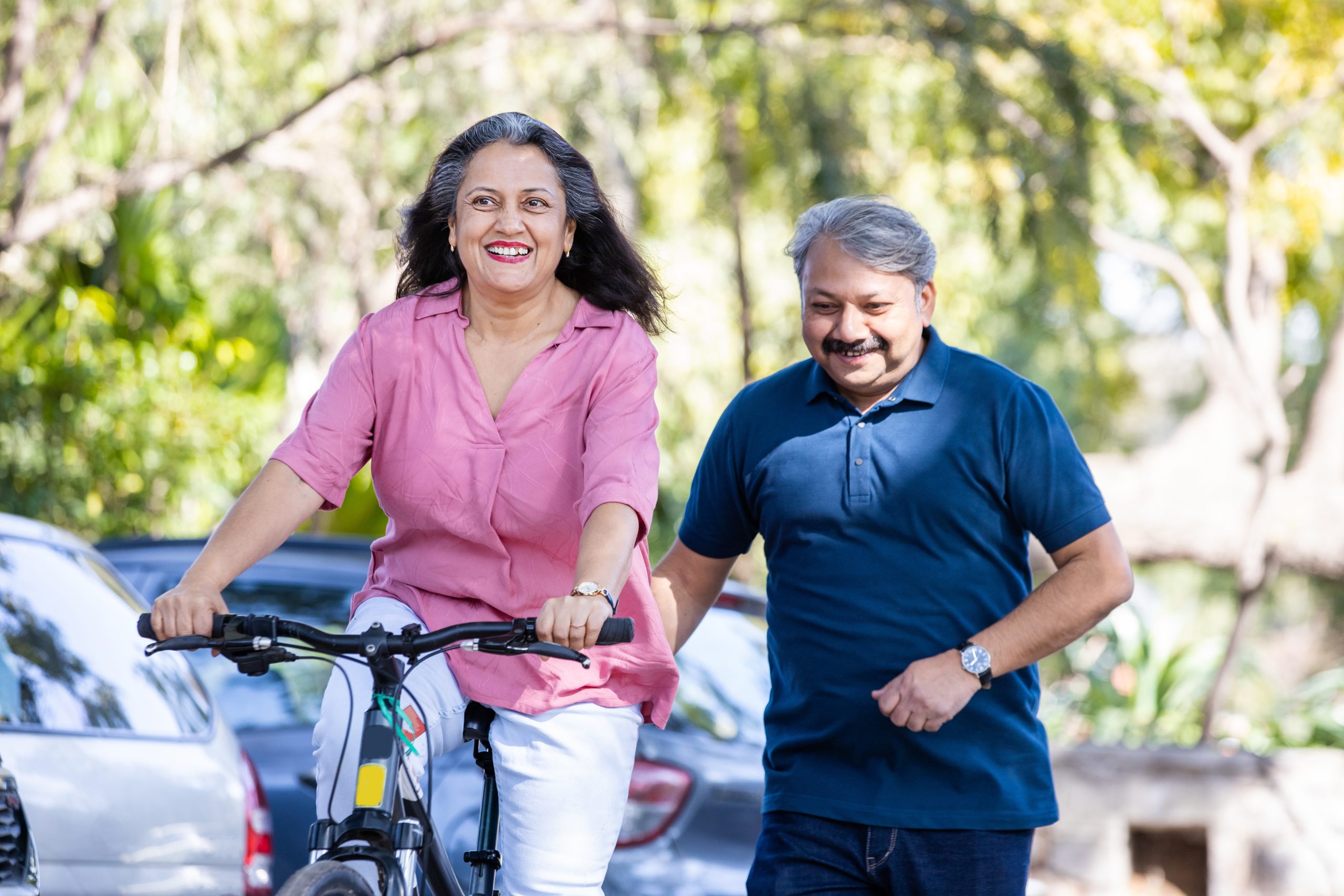 Things to look forward to in later years of life: useful insights by one of the leading senior living homes in Chennai
November 17, 2022
Categories : Senior Living Tips
Cultures across the world often glorify youthfulness and ageing is seen in a negative light. But not many realise that getting older has its own perks. As one of the leading senior living homes in Chennai, we share with you a list of things to look forward to in the later years of life.
Not sweating over small things:
With age comes a lifetime of experiences and wisdom. Reflecting back on what life has taught you makes you see things differently. When your priorities are clear, you use your time, energy, and effort effectively. When you are more comfortable in your skin, you are less likely to ponder over or stress over things that are not so important.
Better decision making:
Getting older also allows you to confidently make decisions. It may be because you have made similar decisions in the past, so now you have a more confident approach towards life and the challenges it may present.
Finding new passions:
 Amid professional deadlines and getting children settled, passions such as starting a garden, writing a book, or learning to play an instrument take a backseat. Retirement is the perfect time to discover new hobbies and passions.
Note: It has been found that taking part in recreational activities is good for both physical and mental well-being. Hobbies not only reduce stress levels but can also boost your self-confidence.
Spending time with family:
Being able to spend time with family is one of the best parts of ageing and retirement. If you live close by, spend time with your children and grandchildren or plan family get togethers and create memories you will never forget. If you live in a different city, plan holidays so that you can have a good time with your family while exploring a new place.
Exploring new places:
With no professional commitments, you can take longer vacations and experience the excitement of living in another place for a while. You can even embark on volunteer trips – you will enjoy a wonderful vacation while making a positive impact on the community you visit. There are many organisations that have extensive programmes for senior volunteers.
Looking for senior living homes in Chennai that support an amazing life after retirement?
If you live in Chennai and you are searching online with phrases such as 'new senior living homes near me' or 'retirement homes near me', explore Serene Pushkar and Serene Adinath by Columbia Pacific. Our senior living homes in Chennai are ideal  if you prefer a worry-free retirement lifestyle. Our on-site team takes care of housekeeping, laundry, maintenance work, and cooking so that you enjoy your free time pursuing old hobbies and exploring new interests. Our senior living homes are integrated with modern facilities such as a clubhouse, senior-friendly gym, library, restaurants, and yoga classes to keep you physically and socially active. To know more about our senior living homes in Chennai, call us at +918884555554.
Relavent tags : new senior living homes near me | senior living homes in Cchennai